Scholz faces surge in virus cases
By JONATHAN POWELL in London | China Daily Global | Updated: 2021-12-09 09:29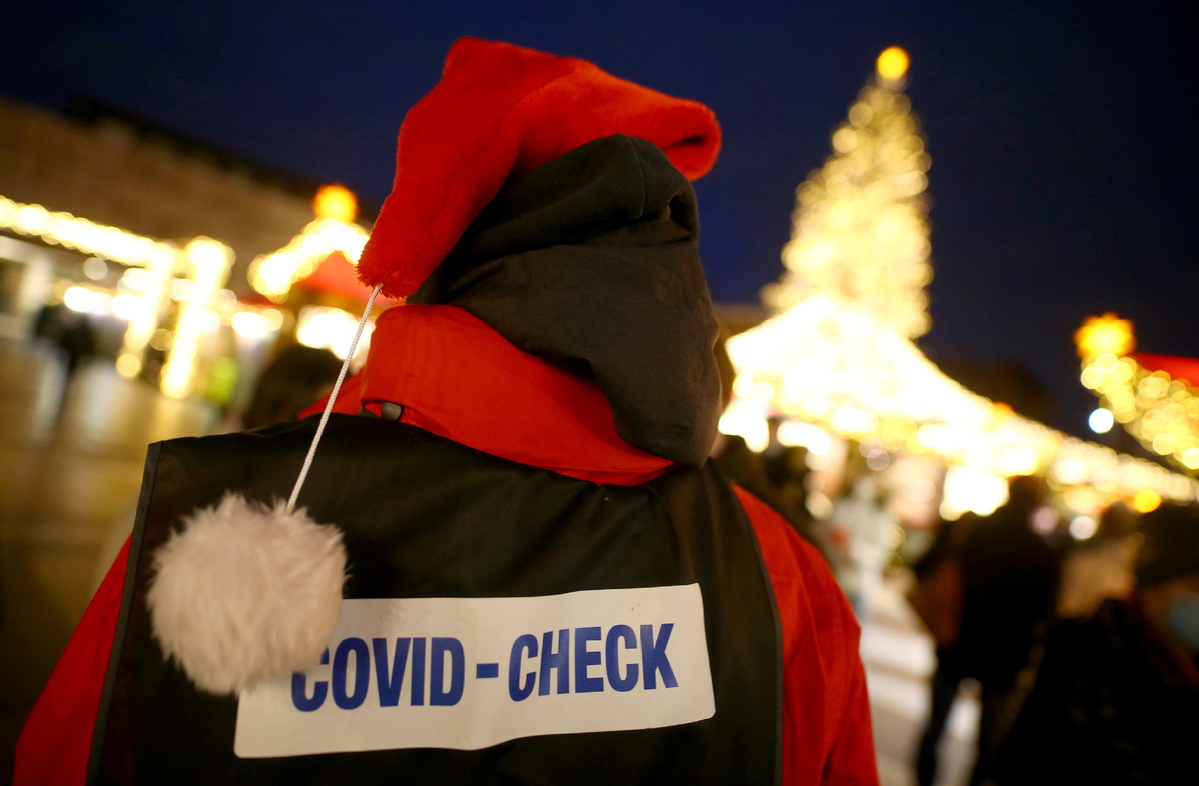 Germany's new chancellor has pushed through 'lockdown for the unvaccinated'
On the day the German Bundestag formally elected Olaf Scholz as chancellor, the nation recorded the highest number of deaths from COVID-19 since February.
Germany is in the grip of a fourth wave of the virus and is facing more than 60,000 infections a day.
The Robert Koch Institute for disease control said a total of 69,601 new infections were reported on Wednesday, 2,415 more than the same time a week ago.
Another 527 people died, which is the highest number since Feb 12, bringing total fatalities since the outbreak began to 104,047, reported the Reuters news agency.
Scholz takes over as chancellor from Angela Merkel, who steps down after 16 years at the helm of Europe's largest economy.
Scholz's center-left Social Democrats gained most votes in September's general election and have since negotiated a coalition deal with the environmentalist Greens and the business-focused Free Democratic Party.
In discussions with Merkel last week, Scholz resisted a general lockdown but it was he who pushed through what he described as a "lockdown for the unvaccinated".He has promised 30 million jabs will be administered by Christmas, reported The Daily Telegraph.
Last week, outgoing health minister, Jens Spahn, defended the move to ban unvaccinated people from some areas of public life.
"We should have displayed this consistency in our treatment of unvaccinated people at a much earlier stage", said Spahn.
His comments came after the German government agreed that only those who have been vaccinated or recently recovered from COVID-19 should be allowed in restaurants, cinemas, leisure facilities and many shops.
The decision to restrict the unvaccinated came soon after Lothar Wieler, president of the Robert Koch Institute, stated that Germany needed an immediate massive contact reduction without further delay.
Since then some German states with high infection rates have reverted to holding soccer matches behind closed doors.
Meanwhile, more than 150 German companies this week joined a social media campaign to incorporate words like vaccination or vaccine into their advertising slogans, reported Deutsche Welle.
Mercedes Benz is now telling customers "vaccination or nothing "instead of "the best or nothing", while supermarket giant Lidl has replaced "Lidl is worth it" with "Vaccination is worth it".
Berlin-based advertising agency Antoni came up with the idea for the initiative.
"Brands have influence and range. So why not use both for the message that getting yourself vaccinated is the best way out of the pandemic for all of us?" Antoni partner Sven Dorrenbacher said in an interview with the Bild newspaper.