Charity event held at Kempinski Hotel to raise money for children
chinadaily.com.cn | Updated: 2021-12-31 11:05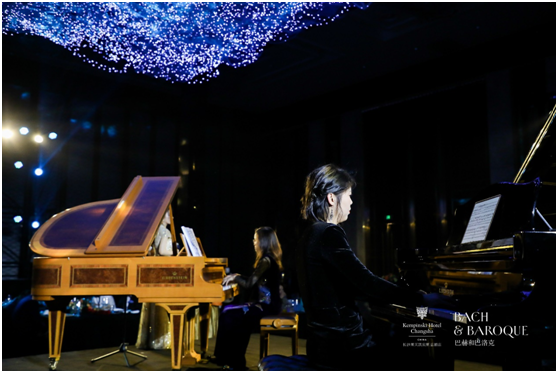 On Thursday night, Kempinski Hotel Changsha successfully held a"Bach & Baroque" charity concertini, a new concert offering a fresh interpretation on compositions from centuries ago. Pianists Wang Xiaofan and Zhou Jingjia jointly performed a brilliant repertoire of Bach classics. They worked together on a vivid display of Baroque music, complex melodies and rhythmic sophistication.
"Kempinski Hotel Changsha is the first Kempinski hotel within the group globally to host this concertini, which melts love into notes and movements," said general manager Michael Tan. "It's a very special concert. Bach's music is often labeled 'sensible', though it actually has an emotional side. I hope guests feel something as they leave the concert."
At the moment, as classical music has a growing audience and is gaining more popularity among young people, this music strikes a particularly valuable chord. "Tonight at Kempinski, music-lovers enjoying Bach's timeless classics can perceive the beauty and style of freedom in the divinity of music, and witness a spiritual gathering across time and space," Tan added.
"2021's concertini is a very special event. It brings European culture, music, art and food to Changsha and gives us the opportunity to spend a wonderful evening together while enjoying classical music, gourmet food and performancesthrough the night," said Zhan Miao, general manager of Changsha Concert Hall.
In order to create a new generation of passionate and cultured music lovers who will cherish and support great music forever, Kempinski Hotel Changsha raised funds at the event and donated 40,000 yuan to the Xin Xin Public Welfare Organization for children in need.