Domestic tourism on the rise
By Xu Lin | China Daily | Updated: 2022-01-01 09:30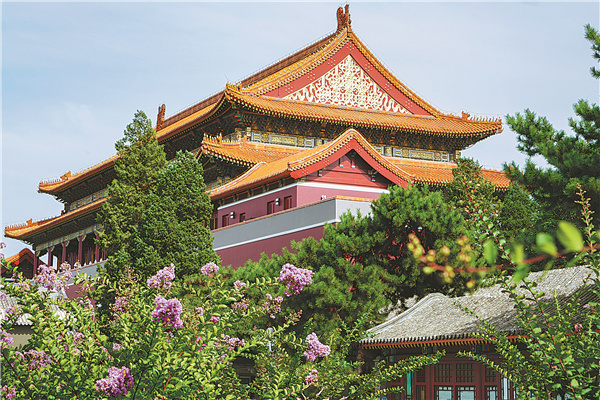 The domestic tourism industry of China has recovered steadily throughout 2021, in spite of sporadic cases of COVID-19.
Chinese visitors are increasingly looking to explore and enjoy domestic destinations. They appear to prefer in-depth travel experiences with diversified themes and focus more on neighboring regions. Many decide on their travel plans based on online recommendations.
Some big tourism events throughout the year have hit the headlines and stirred hot debates, influencing the choices of visitors.
Red sites prove popular
As 2021 marks the 100th anniversary of the founding of the Communist Party of China, Red tourism has become increasingly popular among Chinese travelers, especially younger generations.
Meanwhile, the Red tourism industry has developed quickly by integrating with other industries such as culture, science and technology.
Travelers can visit revolutionary sites and watch dramas based on real events to learn about the heroic deeds of martyrs.
The Chinese government unveiled 100 classic Red tourism routes in early 2021, with extensive themes ranging from the CPC's history to China's poverty alleviation and rural vitalization.
According to tourism authorities, from 2014 to 2019, the number of tourists involved in Red tourism in China increased from 140 million to 1.41 billion.
Chinese tourism website Mafengwo and the China Tourism Academy recently unveiled a report about Red tourism. In the report, over 41.7 percent of those surveyed said they visited Red tourism sites more than three times in 2021 and 40 percent said they made their own choices to go on such trips.
The respondents said they most preferred Red tourism themed homestay and performances.
The popularity of Red movies and TV series has made their shooting locations and related historical sites popular.
The war epic The Eight Hundred has drawn many visitors to Shanghai's Sihang Warehouse Memorial Hall, the site of a critical battle in the War of Resistance Against Japanese Aggression (1931-45).
The report also revealed that the top five popular Red tourism cities are Beijing, Nanjing in Jiangsu province, Shanghai, Changsha in Hunan province and Chongqing.
Most Red tourism travelers were from first- and second-tier cities such as Beijing and Shanghai.