RCEP certificates issued to ease flow of international trade
By ZHU WENQIAN | chinadaily.com.cn | Updated: 2022-01-02 19:30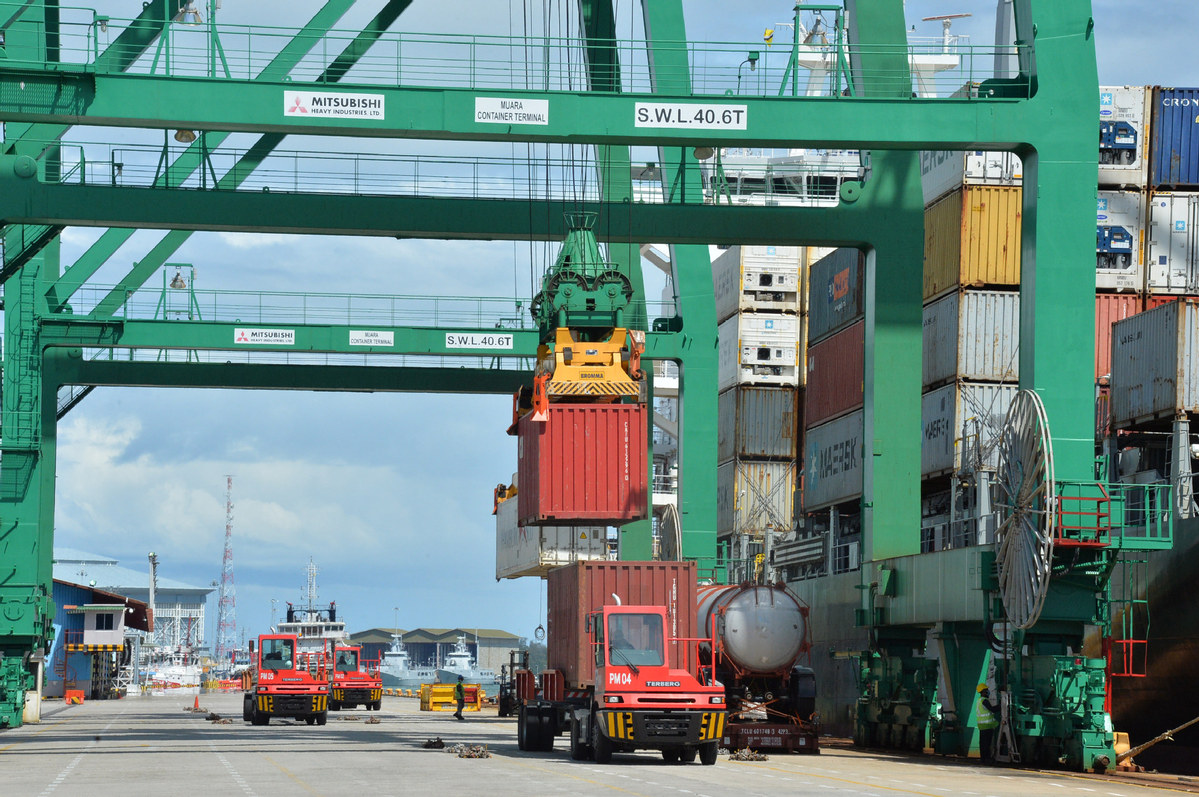 The China Council for the Promotion of International Trade (CCPIT), China's foreign trade and investment promotion agency, issued RCEP certificates of origin for 69 Chinese enterprises nationwide on Jan 1.
With the certificates, enterprises can enjoy preferential tariffs when they export goods to RCEP member countries. Those companies' exports include mechanical and electrical products, textiles and chemical products. The value of these exports came in at $12 million, and the RCEP certificates of origin are expected to help reduce tariffs for the related Chinese enterprises by $180,000, CCPIT said.
After RCEP took effect on Jan 1, more than 90 percent of goods trade between member countries will eventually enjoy zero tariffs. Those include immediate cutting of tariffs to zero and cutting of tariffs to zero gradually in 10 years.
The measures indicate member countries will fulfill their promises to liberalize trade in goods in a relatively short time, and it will vigorously help enhance regional economic integration in East Asia as well as help with economic recovery and growth in the post-pandemic era, CCPIT said.
Currently, Singapore, Thailand, Japan, New Zealand and Australia have adopted electric issuance of RCEP certificates of origin.
For Chinese enterprises that would like to export products to these countries, the certificates of origin will be fully electronically issued and CCPIT will provide online approval and printing services to enterprises.
For Chinese enterprises that would like to export products to Brunei, Laos, Vietnam or Cambodia, those countries temporarily are not accepting electronic signatures, and they require manual signatures and stamps on the certificates, CCPIT said.
CCPIT has issued certificates of origin for various trade agreements and preferential trade arrangements. As of Dec 15, 2021, the CCPIT had issued 1.08 million certificates of origin for Chinese enterprises, and the number increased 25.7 percent year-on-year.
As of that date, the value of exports involved reached $63.42 billion, surging 98.8 percent year-on-year, and the certificates have helped reduced tariffs by at least $3.17 billion for Chinese enterprises that export goods abroad, CCPIT said.