China's smart voice market hears sweet call of growth
By Chen Liubing | chinadaily.com.cn | Updated: 2022-01-05 13:35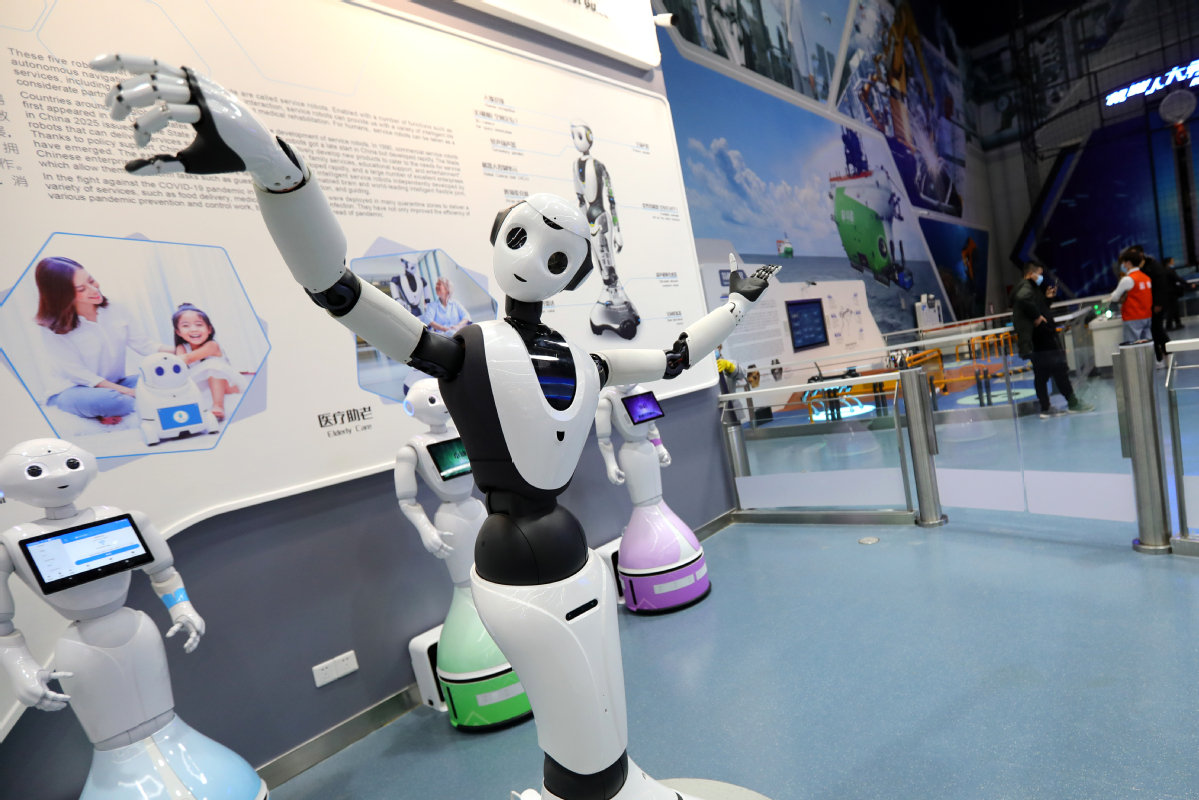 China's intelligent voice market size is projected to grow from 21.7 billion yuan ($3.4 billion) in 2020 to 28.5 billion yuan in 2021, with an estimated annual increase of 44 percent, according to the white paper on the development of China's intelligent voice industry (2020-2021) released on Dec 18, People's Daily said on Wednesday.
"More intelligent devices require long-distance controlling as the era of internet of everything comes, which provides opportunities for the industry," said Liu Qingfeng, council chairman of the Speech Industry Alliance of China, and chairman of iFlytek, a leading Chinese AI firm.
Virtual broadcaster, AI personal trainer, smart wearable devices… more and more intelligent voice technologies have stepped from labs to terminal applications to better serve people's daily lives, the report said.
"China's intelligent voice industry is accelerating in development, with accuracy rate of speech recognition reaching 98 percent," said Wang Jianwei, deputy director of information technology department, Ministry of Industry and Information Technology, at the China Intelligent Voice Industry Development Summit Forum held in late December.
The three major challenges facing China's intelligent voice industry are multilingual intercommunication, human-computer interaction in complex scenes and multi-modal virtual world, said Liu Qingfeng, adding that the recognition rate of iFlytek products is expected to increase from 69 percent to 80 percent in complex scenarios in 2021.
Key innovation points for China's future development of intelligent voice are autonomous learning, multimodal fusion and brain science cross-fusion innovation, the white paper said.
According to Wang Jianwei, the ministry will boost the high-quality development of China's intelligent voice industry by releasing industrial policies that promote integration of intelligent voice technology with real economy development.
National public service platforms for intelligent voice testing will be built, he said, adding that at least 70 enterprises will join the Speech Industry Alliance of China, which has already attracted over 70 firms with core technologies.
The ministry will also expand application scenarios and accelerate the integrated application of voice technology in intelligent manufacturing, smart home, smart medical care, education and pension and other fields, he said.