Companies backing US sanctions risk losing customers
By CUI JIA | China Daily Global | Updated: 2022-01-14 09:53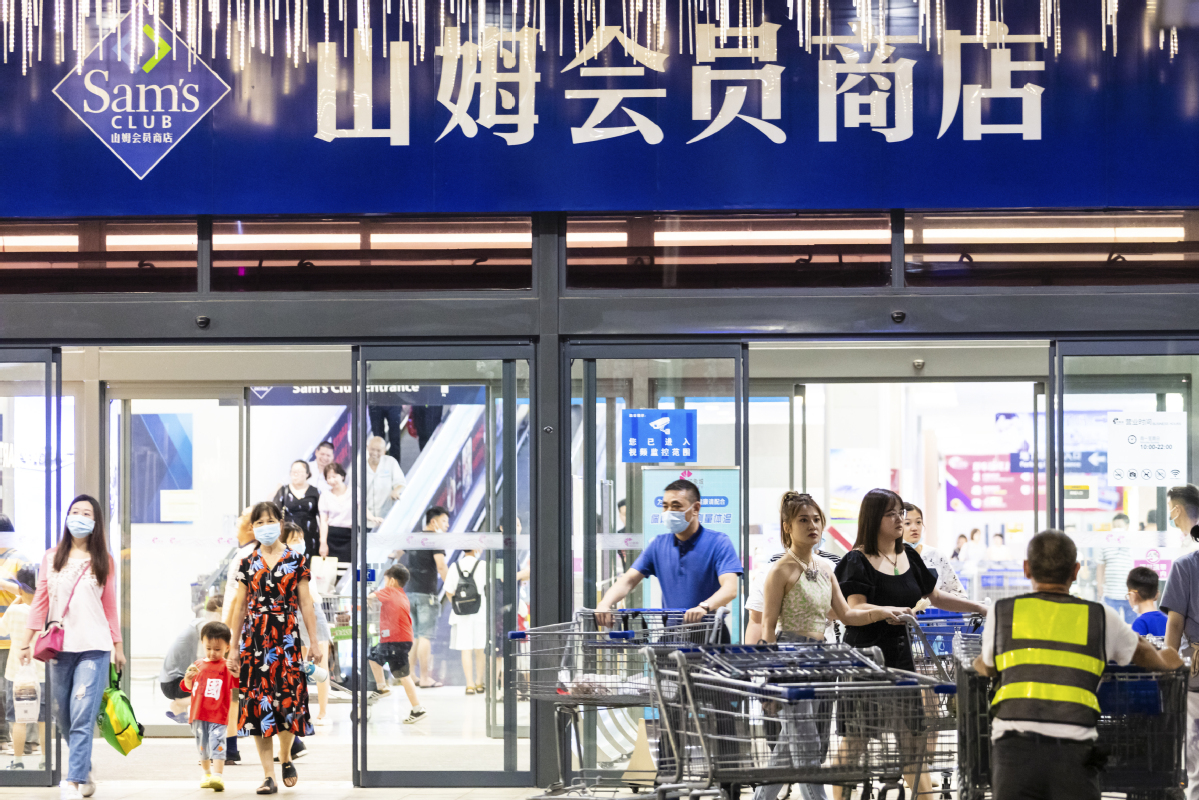 International companies should not underestimate the impact of being shunned by patriotic Chinese consumers unwilling to tolerate businesses that back a United States' ban on imports from the Xinjiang Uygur autonomous region that is based on fabricated accusations, a regional government spokesman said on Thursday.
Last month, people started to notice that Sam's Club, a membership warehouse supermarket under the management of US retail giant Walmart, removed all Xinjiang products from its online app, including regional specialties such as dates and raisins. Xinjiang products were also no longer available in its stores.
The change was noticed after US President Joe Biden signed the Uyghur Forced Labor Prevention Act into law on Dec 23. The ban targets imports from Xinjiang over concerns about so-called forced labor.
According to the legislation, companies wanting to import goods made in Xinjiang to the US must prove the goods were not made using forced labor. China has repeatedly said that such accusations are based on lies and ill-intended reports sponsored by anti-China forces.
"I've also noticed that Sam's Club has removed all Xinjiang products without any explanation," Xu Guixiang, a spokesman of the Xinjiang regional government, said in a news conference in Beijing. "It's been making profits from Chinese consumers while refusing to sell certain products from China. Such a move is against market discipline and moral standards."
Xu said international companies shouldn't underestimate the power of patriotic consumers and the consequences of political manipulation behind consumers' backs.
Under the most recent post on Sam's Club's account on Sina Weibo, a Chinese social platform, on Dec 23, many people demanded an explanation from the company for the removal of all Xinjiang products. Sam's Club and Walmart have yet to comment on the issue.
Besides airing their outrage on social media, some Chinese people have decided to cancel their Sam's Club memberships. Hui Xiaoxi, an architect from Beijing, is one of them.
"I know that Sam's Club's move is to avoid troubles with the US government, but removing Xinjiang products secretly while hoping people won't notice is really disrespectful to Chinese consumers," Hui said on Thursday. "It's only natural for me to shop elsewhere instead of Sam's Club so I can buy quality Xinjiang products to support Xinjiang people."
Hui canceled his Sam's Club membership on Dec 29. He said most people queuing up in the membership card refund line in the store that day were there to protest the company's decision. On Thursday, no Xinjiang products could be found in the store's online app. The company has 33 stores in China and is planning to open more.
Meanwhile, Tesla announced the opening of a showroom in Urumqi, capital of Xinjiang, in a Dec 31 post on its Sina Weibo account. Besides the showroom, Tesla is also building charging piles in Xinjiang. Its moves had won support from Chinese consumers, Xu said.
"I want to inform international companies backing US sanctions on Xinjiang that there is absolutely no forced labor in the region," he said. "I hope they won't choose to sacrifice their interests just to flatter the US government."