West keeps Russia waiting on response to demands
By REN QI in Moscow | China Daily Global | Updated: 2022-01-20 09:42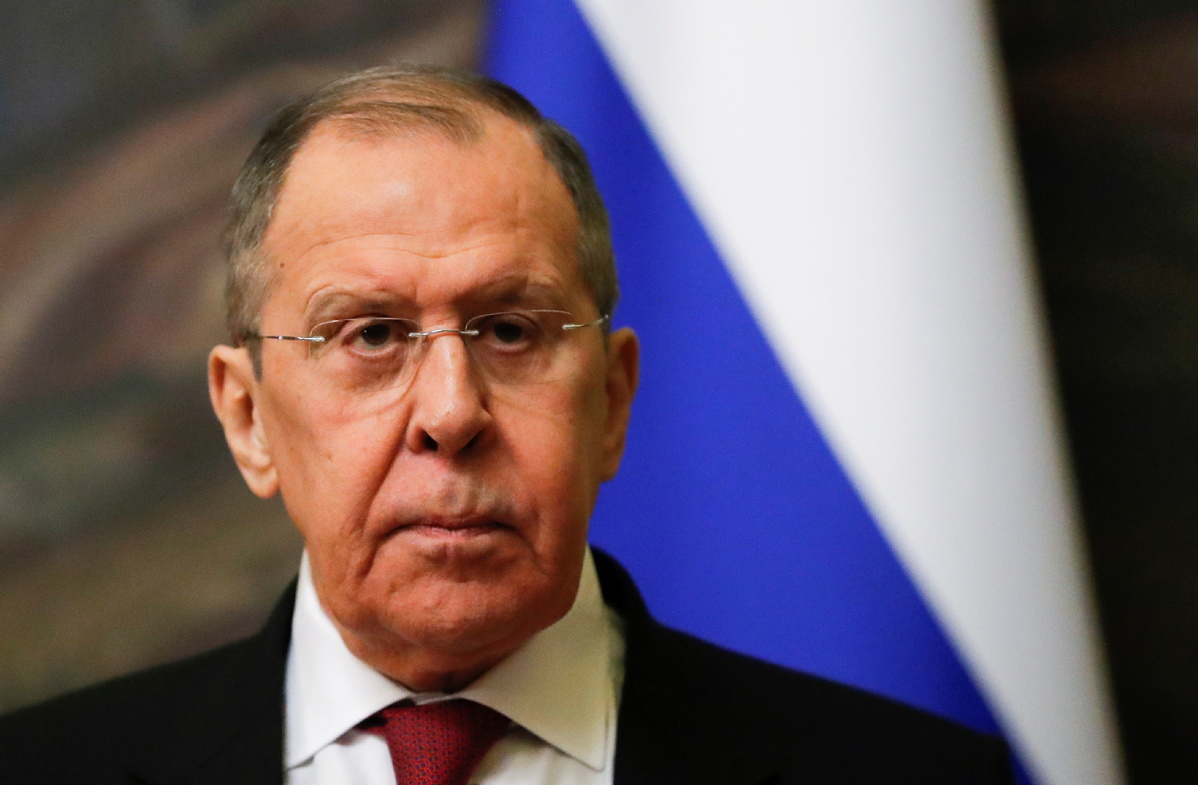 Russia is still awaiting a response from the United States and NATO to its demands that the military alliance not embrace Ukraine or any other ex-Soviet countries or station forces and weapons there, Russia's top diplomat said on Tuesday as tensions mount between Moscow and the West over Ukraine.
Russian Foreign Minister Sergey Lavrov made the remarks after a series of talks last week that brought a Western promise to provide written responses to Russia's proposals.
Russia said last month that it sought "legally binding security guarantees" after the West alleged that Russia's troop buildup could "signal an imminent invasion of Ukraine", a claim denied by Moscow.
"We're currently waiting for the promised answers in order to continue negotiations," Lavrov told his visiting German counterpart Annalena Baerbock in Moscow, Russia's state-run TASS news agency reported.
"We expect to continue these negotiations. It's a serious issue and you can't delay the specific agreements on this matter," he said.
Lavrov is scheduled to meet US Secretary of State Antony Blinken in Geneva on Friday in another attempt to defuse the crisis.
NATO Secretary-General Jens Stoltenberg said later on Tuesday that he had invited allies and Russia to hold another set of security talks soon.
Russian officials earlier signaled a variety of options if its demands are not met, including military deployments in Cuba or Venezuela.
Lavrov said: "We'll determine our reaction depending on what concrete steps our partners take."
According to a CNN report, the US has authorized additional military aid to Ukraine worth $200 million.
Russian Foreign Ministry spokeswoman Maria Zakharova, commenting on the report, said that actions to increase weapons supplies to Ukraine would escalate tensions in the conflict zone.
The Russian embassy in Washington said in a statement on Facebook that the US should abandon plans to provide more weapons to Ukraine.
"If the United States is truly committed to diplomatic efforts to resolve the intra-Ukrainian conflict, they should abandon plans to supply new batches of weapons for the Armed Forces of Ukraine," the statement said. "Instead, Washington should use its influence on the Ukrainian authorities to convince them to stop sabotaging the Minsk Agreements."
Moscow is also calling on Washington to end the hysteria concerning issues relating to the Donbass region, the Russian embassy in the US said in a statement. "Russia is not going to attack anyone. The practice of moving troops on our own soil is a sovereign right. We call for an end to the hysteria and not to pile on tension around the Donbass problem. And most importantly-not to push 'hotheads' in Kiev toward new provocations," it said.