Iconic characters 'reunite' on TV screen
By Xu Fan | chinadaily.com.cn | Updated: 2022-01-24 16:16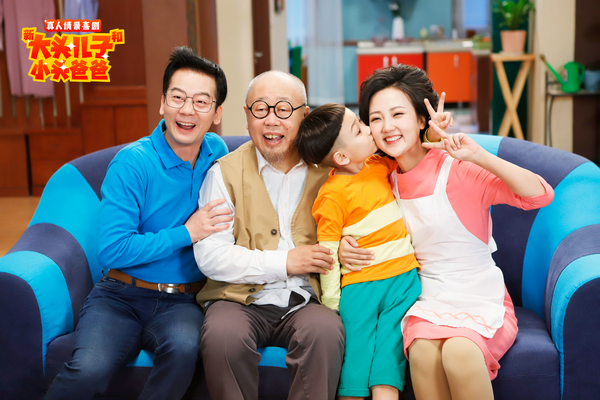 With compelling stories and interesting characters, the animated series Big-headed Kid and Small-Headed Father -the title including the two characters' distinctive physical features - has captivated many young people since it debuted in the mid-1990s.
Recently, the second season of its live-action remake, with the title slightly revised to New Happy Dad and Son, has started to run on the children' s channel of China Media Group, or CCTV-14, since Jan 22.
Consisting of 100 episodes, the sitcom retains the major plot line and its core family, father, son and the mother whose nickname is "apron mom", but also adds new roles and elements to make it closer to China's modern life.
The first season was released in 2018, a hit with most of its episodes ranked in the top three spots in surveys about the country's television programs.
Cai Zhijun, managing director of CCTV Animation, said the stories about the father and son have been developed to a long-running franchise, also including some stage shows and several feature-length animated movies.
With the parenting pattern and settings striking a chord with domestic audiences, Cai said they wish the new season will help children embrace Chinese culture as well as gain knowledge.
Echoing his words, Ying Da, chief director and a famous actor, said the second season has sought inspiration from current social topics to be more relatable to parents and children.