Routine transplant of animal organs may become reality
By Barry He | China Daily Global | Updated: 2022-01-25 09:55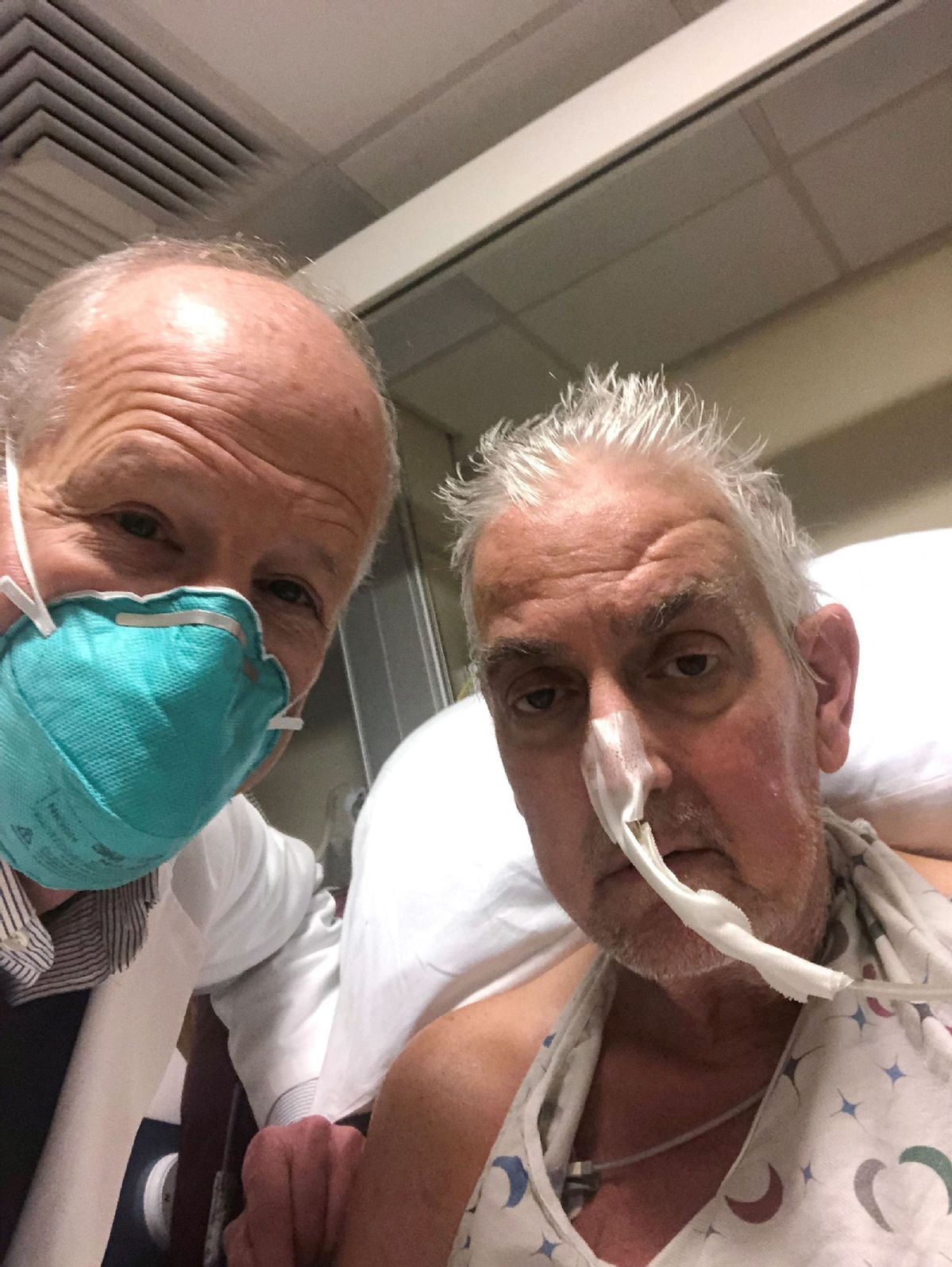 The first successful organ transplant using a pig's heart to a living human patient has taken place, leading to hopes that one day "xenotransplantation" will become a game-changer.
In a world where many desperately ill people die each day waiting on the organ donor list, technology that enables kidneys and hearts grown from animal sources would be a huge breakthrough.
Patient David Bennett, 57, is making a good recovery in a hospital in Baltimore, in the United States, following his procedure at the start of this year.
Reduced to this experimental last-ditch effort to save his life, Bennett was deemed unsuitable for human organ transplantation or artificial hearts due to an abnormal cardiac rhythm.
The very fact that he is now still alive is a result of several decades' worth of research. Previous so-called xenotransplants have taken place on brain-dead patients, kept alive artificially by ventilators.
Others have taken place on baboons as test subjects; however the gap between non-human primates and our own bodies is so vast that progressing the procedure to human clinical trials seemed an impossible gap to bridge.
This patient, therefore, offers huge hope not just to himself, in avoiding certain death, but also to millions of others around the world who, in the future, may have such an operation as a treatment option.
Advances in genetic engineering in the last few years have been pivotal in making this a reality. The gene editing tool CRISPR has made it easier for scientists to edit the genes of the pig's heart, making it less likely to express a particular protein that will lead it to be rejected by the human body.
Without this intervention, the human immune system would immediately attack and destroy the transplanted organ, turning it into a messy pulp in a matter of hours.
This is called hyperacute rejection, and the fact that Bennett is still alive now means that this immediate hurdle has been overcome. Whether chronic long-term rejection, an issue that plagues many traditional organ recipients, becomes an issue, remains to be seen in the future.
So much remains unknown. It does not take a scientist to notice that pigs and humans are very different creatures. Despite having similarities to human organs in size and shape, pigs were also chosen due to their ability to be bred easily and kept in sterile conditions.
Contrary to traditional belief, pigs are actually very clean animals. Ethically, people in general are more likely to accept an organ from an animal that is already culturally regarded as a food source. Logistical pragmatism plays a role, and so the physical challenges of transplanting and living with a pig heart cannot be overstated. Even the fact that humans stand upright while pigs are on all fours presents murky consequences.
Human hearts are designed to withstand the pressures of pumping blood vertically; pig hearts do not have the same stressors, and it is unclear how well they will perform in a person walking around upright. Anatomically, the organs also differ in several ways, meaning that some replumbing, for want of a better word, will be necessary.
A future where organs can be readily transplanted from animals into ill patients in routine procedures is still a long way off; however, each successful case will offer a treasure trove of new information, making it closer to reality.
In just one seven-hour procedure, David Bennett has provided science with more valuable knowledge than years of animal experiments could, potentially ending one of the world's largest causes of death in developed nations, not in the least for Bennett himself.
Barry He is a London-based columnist for China Daily