Country's spending on R&D reaches record high in 2021
By CHENG YU | China Daily | Updated: 2022-01-27 07:22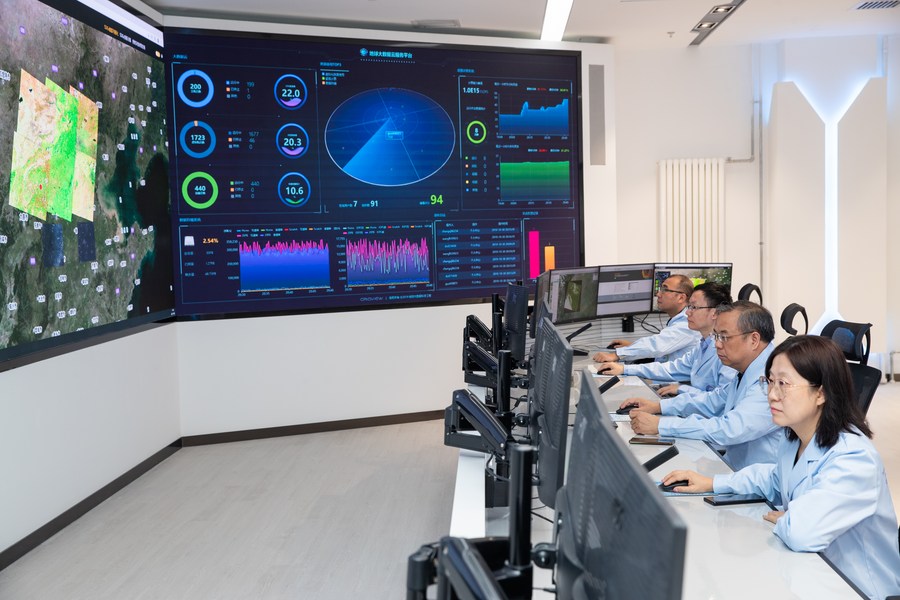 China's spending on research and development has hit a new high of 2.44 percent of gross domestic product in 2021, up 0.03 percentage points year-on-year, as the country strives for stronger innovation capabilities to achieve more tech breakthroughs.
The National Bureau of Statistics said on Wednesday that the country's total R&D expenditure hit about 2.79 trillion yuan ($441.1 billion) last year, a year-on-year increase of 14.2 percent.
The percentage of R&D expenditure to GDP is also close to the average level of 2.47 percent for OECD, or Organization for Economic Cooperation and Development, economies before the outbreak of the COVID-19 pandemic, the NBS said.
"The country's R&D investment maintained rapid growth, as the domestic economy continued to recover steadily and drove more spending on technological innovations. Notably, investment in basic research continued to increase and returned to double-digit growth," said Zhang Qilong, an NBS statistician.
Last year, the country spent about 169.6 billion yuan on basic research, a 15.6 percent year-on-year increase. The growth rate is also 5.8 percentage points higher than the previous year.
"Accelerated efforts have also been made in the construction of key laboratories, driving breakthroughs in areas such as space exploration, nuclear physics, quantum science and biological engineering," Zhang said.
According to China's 14th Five-Year Plan (2021-25), the country will scale up spending on research and development by more than 7 percent annually during the period to drive more technological breakthroughs.
Consulting firm McKinsey and Co said in a report that 7 percent growth would set the country on the path to become the world's largest spender on R&D.
Liu Wei, president of Renmin University of China, said in an interview with China Daily, "Increased R&D investment will offer strong impetus to China's high-quality economic development, and furthermore will help global economic recovery."
Peng Wensheng, chief economist and research head at the China International Capital Corp, said: "As demographic dividends gradually decrease, China's economy will rely more on technological innovations in the future. To achieve such technological progress, continuous R&D investment is a key."
Chinese companies have strengthened their R&D push in recent years, which has been reflected in the rising number of patent approvals. A recent report from IFI Claims, a United States patent service provider, said that patents granted to Chinese companies in the US in 2021 increased by around 10 percent to 20,679.
The increase in Chinese patent approvals was in direct contrast to those for US applications. Approvals for US patents declined about 7 percent from 2020 to 150,801 last year, the sharpest drop in the past decade, the report said.
However, Peng said that China still has a long way to go to bridge the gap with developed countries like the US, both in R&D investment in basic research and the proportion of R&D investment to GDP.
"China's R&D investment must be increased 'substantially' in the coming decades to get rid of what we call the late-mover disadvantage," he said.