Canadians express support for Games
By RENA LI in Toronto | China Daily | Updated: 2022-01-27 10:15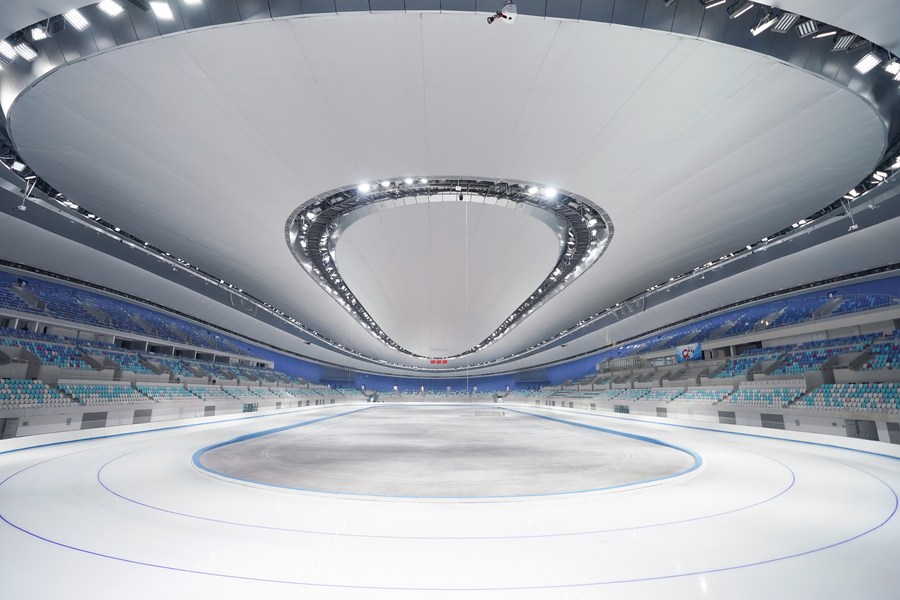 Ten days before the start of the Beijing Winter Olympics, members of the Chinese community and officials in Canada attended a celebratory event online on Monday in support of the Games.
"Winter Olympics and Paralympics, we all know about the athletes from around the world, the creme de la creme of the best Winter Olympians competing in peace, to advance and push the outer limits of human excellence in winter sports," said David Choi, national executive chair of the National Congress of Chinese Canadians. "So, don't let anyone or organization or sovereign convolute the good deeds in upholding and advancing human values in action. It is noble of Beijing in 2022 to have fully committed to the Olympic spirit and to help Olympic champions realize their dreams and all that it represents to the world."
Canada is a powerhouse in ice and snow sports and has hosted the Winter Olympics twice. It will send a delegation of 211 athletes to compete in 14 major events at the Games.
Former Vancouver mayor Sam Sullivan, who attended the Beijing 2008 Summer Olympics, told attendees of the event that he believes in a close city relationship with Beijing, as both Beijing and Vancouver are Winter Olympic cities.
"We're excited, as it's about the old competition. And all of what the Olympics mean for the world is people working together and coming together in a friendly competition," Sullivan said.
Vancouver hosted the 2010 Winter Olympics and is hoping to win the bid to host the 2030 Winter Games.
Malcolm Brodie, mayor of Richmond, said Canadian athletes performed at a high level in the 2010 Games and he hopes they can repeat their success.
"I just hope the politics of the situation don't get in the way of the athletic performances. My hope is that we celebrate the athletes that we send to the Games, and other countries send to the Games as they have been doing in the past," Brodie said.
"We'll have time for our differences in the political venues. But I hope that doesn't get in the way of a very successful Olympic Games."
Cong Peiwu, China's ambassador to Canada, told attendees at the online event that China is ready to welcome the world in the Year of the Tiger.
"The Winter Olympics is a unique opportunity to find ways to build bridges despite a challenging time. Sport has nothing to do with politics. The Olympic Games are an event for athletes and sports fans, not a stage for politicians to show off," Cong said.