San Francisco blighted by surge in attacks on Asians
By LIA ZHU in San Francisco | China Daily | Updated: 2022-01-28 09:40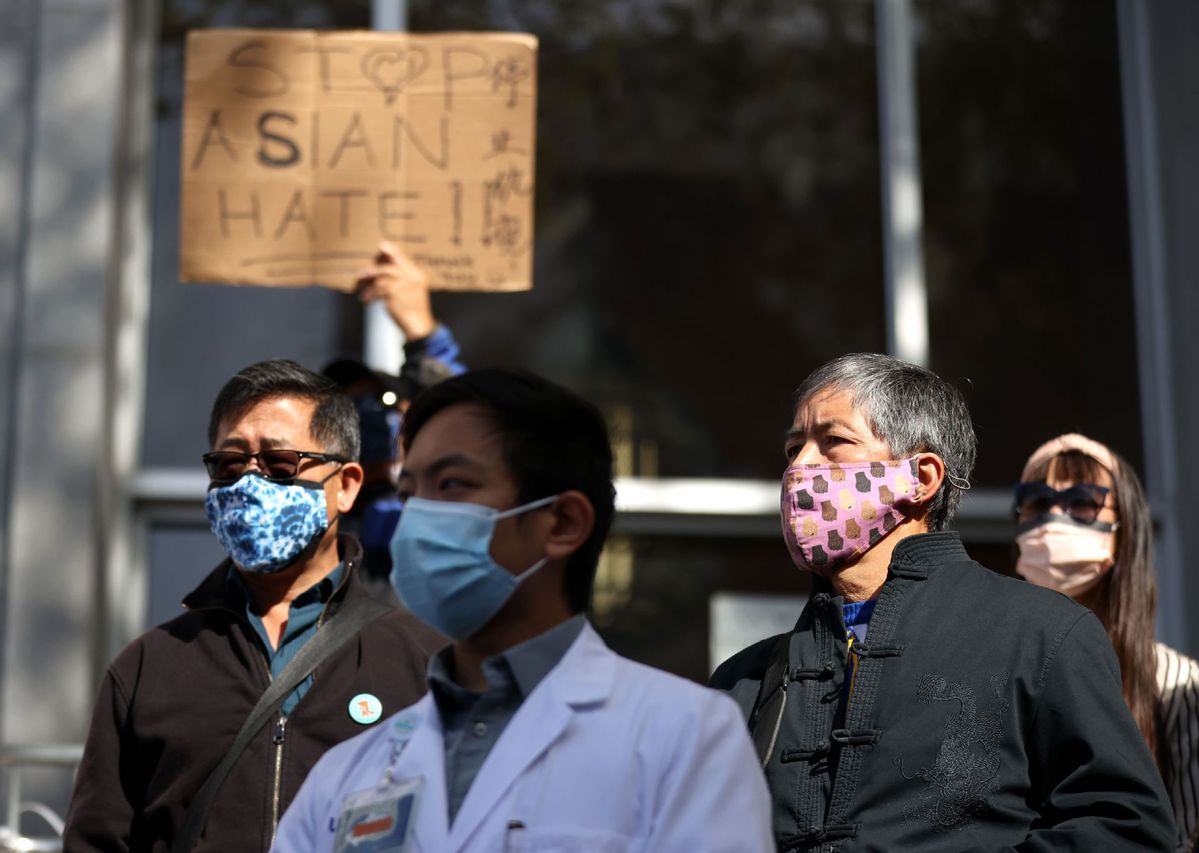 Violence against people of Asian background in San Francisco skyrocketed last year, with reported incidents surging more than 500 percent from the previous year.
Nine hate crimes against Asians were reported to San Francisco's police department in 2020, one more than in the prior year. But in 2021, the number soared to 60, up 567 percent.
The number of hate crimes against Asian Americans increased more than those targeting other races last year, according to the data released by police this week.
The city recorded a 33 percent decrease in reports of hate crimes against Arabs and Muslims, and a 40 percent drop in offenses against people of Hispanic origin. Racially motivated attacks on black people and Jews rose 27 percent and 60 percent, respectively.
San Francisco Police Chief Bill Scott told a news conference on Tuesday that the increase in anti-Asian hate crimes is "significant", "concerning" and "alarming". He said law enforcement would be present at public celebrations for Lunar New Year, which falls on Feb 1 this year, and the famous Chinese New Year parade.
San Francisco, home to the largest Chinatown in the US and a big Asian-American population, has seen surging violence against people of Asian heritage, particularly the elderly, since the start of the COVID-19 pandemic.
By July 2021, Stop AAPI Hate, an organization that tracks the anti-Asian hate incidents, had documented 762 incidents in San Francisco, with 62 percent of the victims from the Chinese community.
Aside from Chinatown, incidents have been reported in the city's Richmond and Sunset districts, as well as the Portola neighborhood-all with large Chinese-Americans communities. Hate crimes are "definitely happening", Leanna Louie, a Chinese community activist, told China Daily.
Watch group formed
The spate of attacks against Chinese people in the streets of Chinatown prompted Louie, a former Army intelligence officer, to start a neighborhood watch group called the United Peace Collaborative in 2020.
Last year, a series of attacks against Asian senior citizens was caught on camera and went viral on the internet. The most prominent victim was an 84-year-old Thai man who was fatally shoved while walking near his home.
Though city officials have promised to hold the perpetrators accountable, Louie said "it was very, very upsetting" that the district attorney's office has dropped most of the cases involving anti-Asian hate incidents.
"We were involved in 12 incidents where we help the police arrest perpetrators. The district attorney's office dropped all the charges," she said.
Gordon Mar, a San Francisco supervisor, called the rise in anti-Asian violence a crisis. He called for a public acknowledgment of San Francisco's history of systemic racism against Chinese immigrants as part of efforts to "stem the latest tide of hate and violence against Asian Americans".