Veteran diplomat: Steady ties essential
China Daily | Updated: 2022-01-28 10:46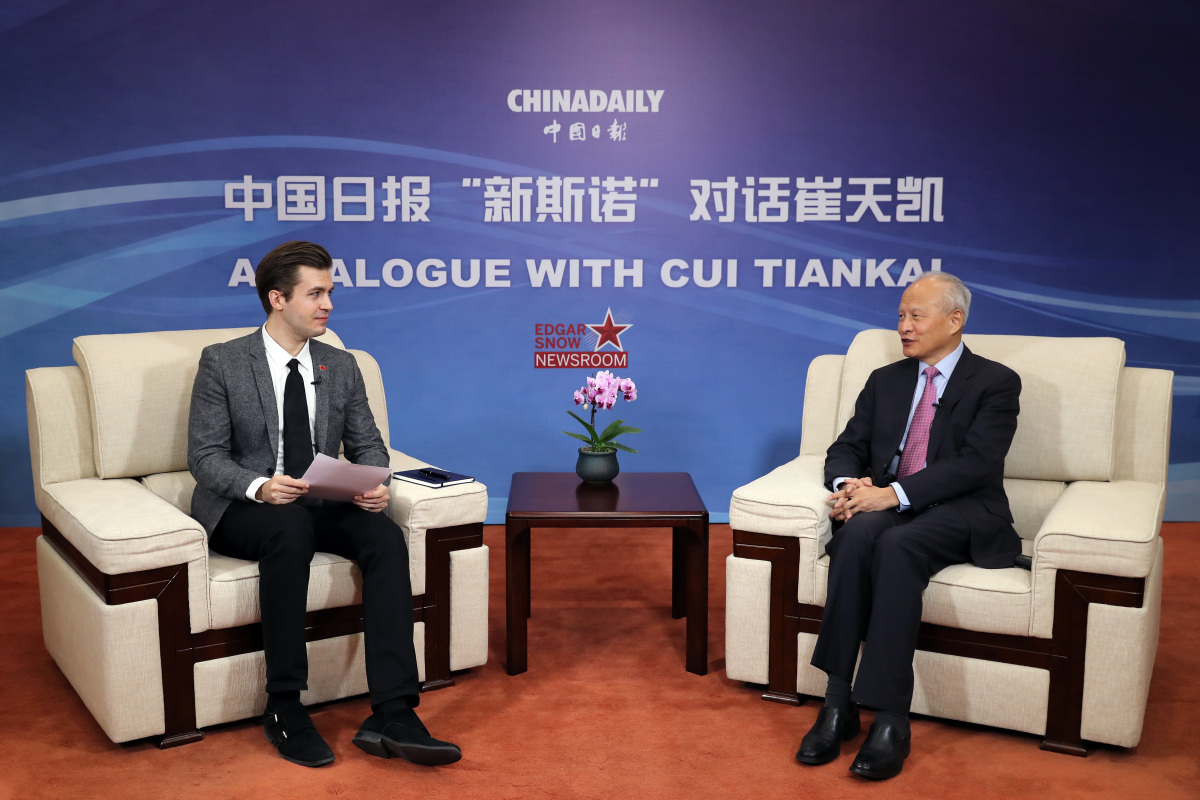 Q: If a country like the US is so focused and so intent on this containment and suppression effort, how do you cooperate?
Cui: Fundamentally there's a difference in world outlook. I'm not saying that all Americans believe this, or all Chinese believe that. But for many people in America, there is such a mentality, a mindset of winner takes all, and America should always be the leader in the world, should have global dominance. And maybe America is the only winner and the winner should take all.
But for us in China, it's quite different, we believe in win-win outcomes. We never believe there should be one single, or one or two leaders, in the world, could have total dominance. We believe in real equality among all people and we should try to achieve win-win outcomes. Sometimes you should not have winners vs losers. We need more communication and a better understanding of this.
Q: This leads into another topic in thinking about the two world outlooks. When you talk about that, I think the thing that comes to mind for me is the Belt and Road Initiative. There have been some attacks on the initiative. There has been this throwing about of a phrase, "debt-trap diplomacy".
So first of all, how do you respond to those kinds of allegations? And what does the Belt and Road Initiative specifically tell us about China's world outlook and how that world outlook might differ from other nations?
Cui: I think there's a gross misunderstanding about the Belt and Road Initiative. This initiative is designed to create connectivity among all the participating countries, and to share the opportunity of development and to spread out prosperity.
So what we are doing is actually to help other countries, especially developing countries to get out of the trap of poverty, the trap of underdevelopment. So there's no debt trap.
And also, this is driven by the economic realities. There is complementarity that we should work together.
And number two, such initiatives, the Belt and Road Initiative and other global initiatives proposed by China, are open initiatives. So the US is most welcome to join us.
Actually, take the example of the Asian Infrastructure Investment Bank. They are doing so well. And the British, the Germans, they are all in it and they have also benefited from it. But unfortunately, the US and Japan are still out of it.
So I think the real problem is not that China is trying to keep the US out. The real problem is the US is keeping itself out of such genuine, multilateral global efforts.