Local hotels do roaring business during festival
By ZHU WENQIAN | China Daily | Updated: 2022-02-08 09:36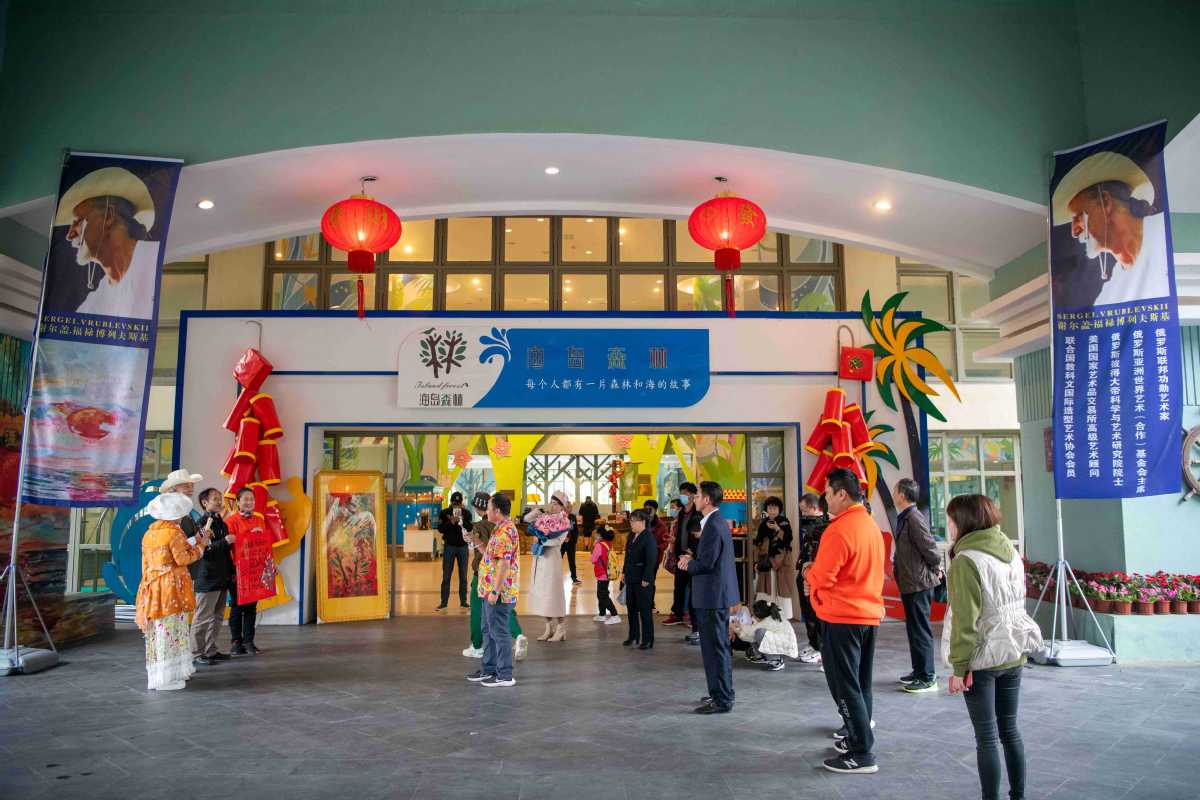 More Chinese consumers chose to spend the Spring Festival holiday at local hotels this year, with resorts having hot springs and skiing venues nearby being the most popular. Hotels near seaside and theme parks were also well-received, industry reports said.
Bookings during the weeklong break at hotels near the residence of consumers accounted for about 60 percent of total hotel bookings. Most people chose to stay for two to three days at such hotels, according to Trip.com Group, China's largest online travel agency.
The trend was fueled by strict COVID-19 pandemic prevention and control measures, as many cities and companies suggested their residents and employees spend the holiday by going local to avoid possible infection. Still, there were also travelers leaving hometowns for reunions with their children in big cities.
"Most consumers who booked hotels were aged between 20 and 40, and the majority of them live in top-tier cities. For those who returned to their hometowns for family reunions, hotels are preferred rather than homes, and the hotel booking volumes in rural areas during the holiday grew by more than 100 percent year-on-year," said Sophie Fang, an industry analyst at the research institute of Trip.com Group.
Tongcheng Travel, a Suzhou, Jiangsu province-based online travel agency, also found that staying at hotels locally this year has become a new choice for urbanites to spend their Spring Festival holiday. In addition, some people booked hotels for family members who came to visit them.
Meanwhile, with the COVID-19 pandemic brought under better control, some parts of China embraced a peak of travel demand during the holiday. The Xinjiang Uygur autonomous region, as well as Hainan, Jilin, Anhui and Hubei provinces, saw hotel booking volumes surge during the festival, boosted by their premium skiing facilities or tropical travel resources, Tongcheng Travel said.
In Harbin, Heilongjiang province; Baishan, Jilin province; and Shennongjia, Hubei province, the popularity of skiing drove the booking of hotels located near ski resorts. In those places, hotel booking volumes during the holiday grew by twofold year-on-year, according to Qunar, a Beijing-based online travel agency.
With more people taking short-haul trips or traveling to suburban areas, the demand has driven booking volumes of hotels. This year, hotel bookings during the festival surged nearly four times over the same period last year, Qunar found.
Fueled by the popularity of the Beijing 2022 Winter Olympic Games, sales volumes of tickets for ski venues in Beijing during the Spring Festival more than doubled that seen in Spring Festival 2019, when there was no pandemic, Qunar said.
"This year, most incremental volumes of hotel bookings came from people who stayed at local hotels. Many families chose to book hotels to relax and spend the festival," said Lan Xiang, data research director of Qunar.
"For those who went skiing in northern Chinese cities, people prefer to go to skiing venues in the suburbs. In cities in the southern and eastern parts of China, consumers tend to visit indoor skiing facilities and theme parks. Some facilities in Guangzhou, Guangdong province, and Shaoxing, Zhejiang province, have seen booming sales of admission tickets during the festival," Lan said.