Politicizing pandas, whatever next?
China Daily | Updated: 2022-02-17 08:29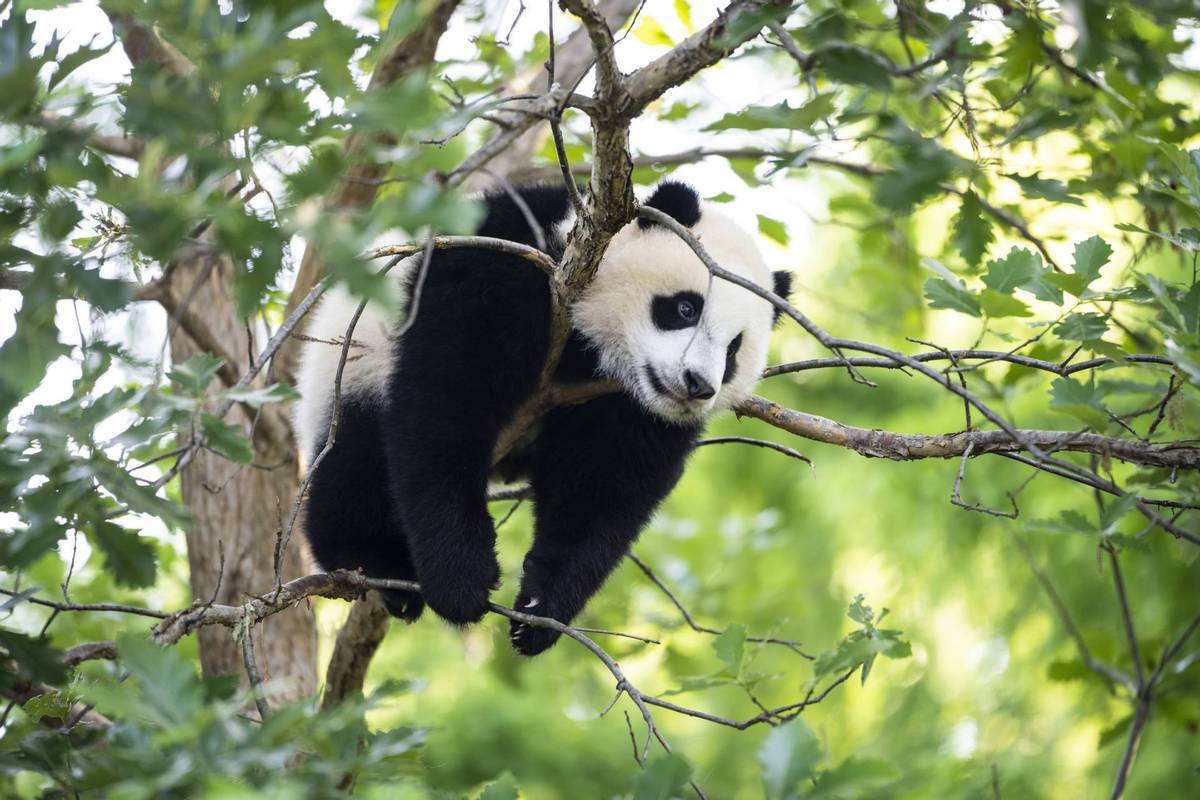 Nancy Mace, a Republican in the United States House of Representatives, has introduced a bill in Congress to prevent US-born giant pandas from being returned to China so as to "give freedom to the pandas", The New York Times reported on Monday, saying the move was intended to send a message to China that pandas should not be used as "shop windows".
During then-US President Richard Nixon's historic visit to China in February 1972, China presented two giant pandas to the US as a gesture of friendship from the Chinese people. Since the arrival of the first pair of giant pandas 50 years ago, pandas have enjoyed huge popularity in the US and become a symbol of friendly exchanges between China and the US.
It would have been unimaginable until recently that some US politicians would try to politicize pandas. Mace's move reveals that the "anti-China syndrome" in Washington has reached a critical mass, and there is no limit to the ridiculous lengths some politicians will go to prove their anti-China bona fides.
There is a very strict contract between China and the US on the leasing of the giant pandas, which cannot be changed by a unilateral act of the US. Washington has always touted the "spirit of contract" and labeled China a "rule-breaker". Mace's bid to detain the pandas in the US on the pretext of "human rights abuses" by China shows that the so-called spirit of contract in the mouths of US politicians is really a cover up for banditry.
The attempt to politically manipulate the public's love of pandas is also bound to arouse suspicion and disgust among ordinary US people.
And it is not only in the US, people around the world love giant pandas, and the image of giant pandas as "messengers of friendship" has long been deeply rooted in people's hearts. Just as Susan Shirk, director of the 21st Century China Center, University of California, San Diego, said in an interview with The New York Times, if passed, Mace's bill could damage the "mutually beneficial" cooperation among panda lovers all over the world.
Even The New York Times could not deny the giant pandas' popularity in the US, saying that the "pandas benefit US zoos by bringing in more people and revenues". In attempting to politicize the pandas, the "imagination" of some US politicians has added a ridiculous new dimension to the "anti-China farce" being staged by some in Washington.
Mace's bill shows that their imagination is now bankrupt and they have run out of tricks to attack China.