S.Korean president urges Japan to squarely face history
Xinhua | Updated: 2022-03-01 16:58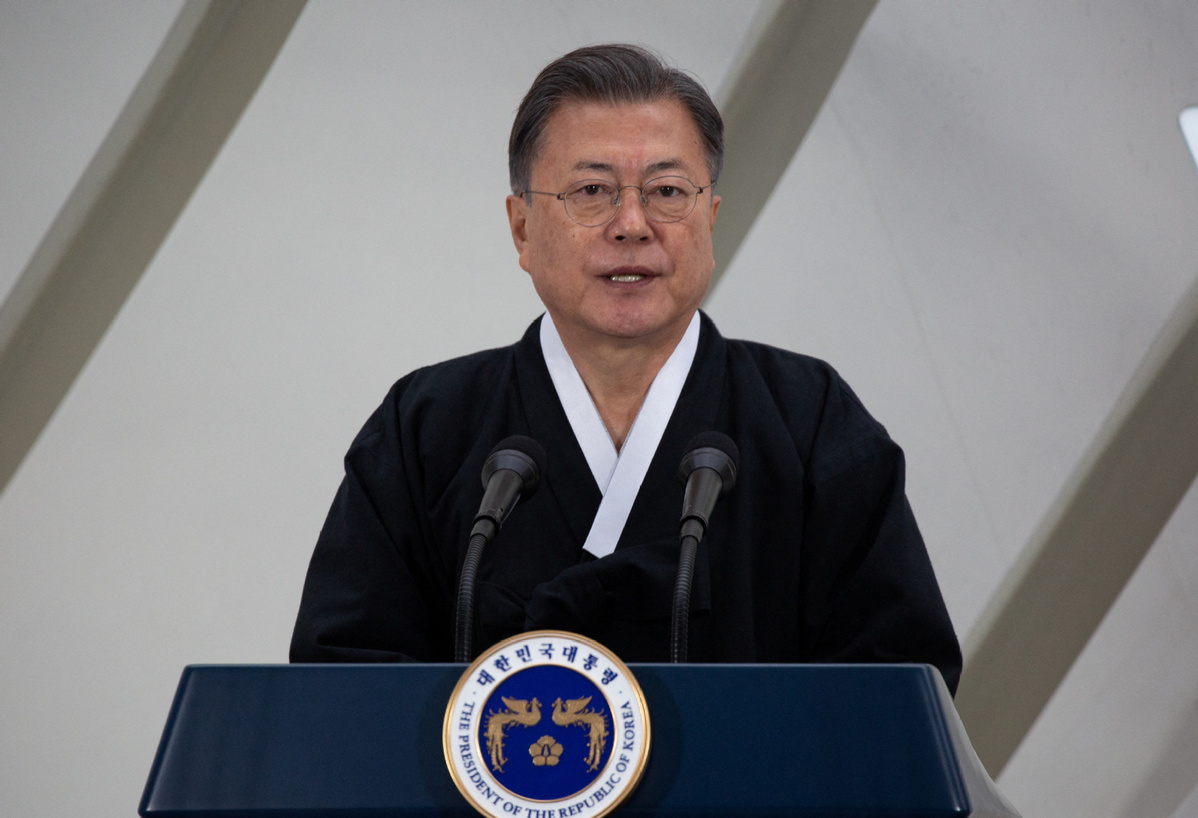 SEOUL - South Korean President Moon Jae-in urged Japan Tuesday to squarely face the colonial history, saying the door remained open to dialogue between the two countries.
"(South) Korea and Japan, close neighbors, must be able to overcome the history of the once unfortunate past and cooperate for the future," Moon said in a speech marking the 103rd anniversary of Korea's 1919 nationwide uprising against Japan's 1910-45 colonial rule.
Diplomatic ties between Seoul and Tokyo have soured since 2019, when Japan imposed export restrictions on South Korea in apparent retaliation against the South Korean court rulings that ordered some Japanese firms to give compensation to South Korean victims who were forced by the Imperial Japan into hard labor.
Japan has refused to acknowledge the forced sexual slavery of Korean women during the colonization of the Korean Peninsula, repeating its territorial claims to South Korea's easternmost Dokdo islets, called Takeshima in Japan.
"Japan will become a trustworthy country only when it is able to empathize with the wounds of the people of neighboring countries, which are sometimes exacerbated by a once unfortunate past," Moon said.
"My administration will always keep the door open for dialogue to join forces not only for regional peace and prosperity but also in responding to global challenges that range from the COVID-19 and the climate crisis to the supply chain crisis and the new economic order," Moon added.