Polar heat waves trigger warning
By ANGUS McNEICE in London | China Daily Global | Updated: 2022-03-25 09:22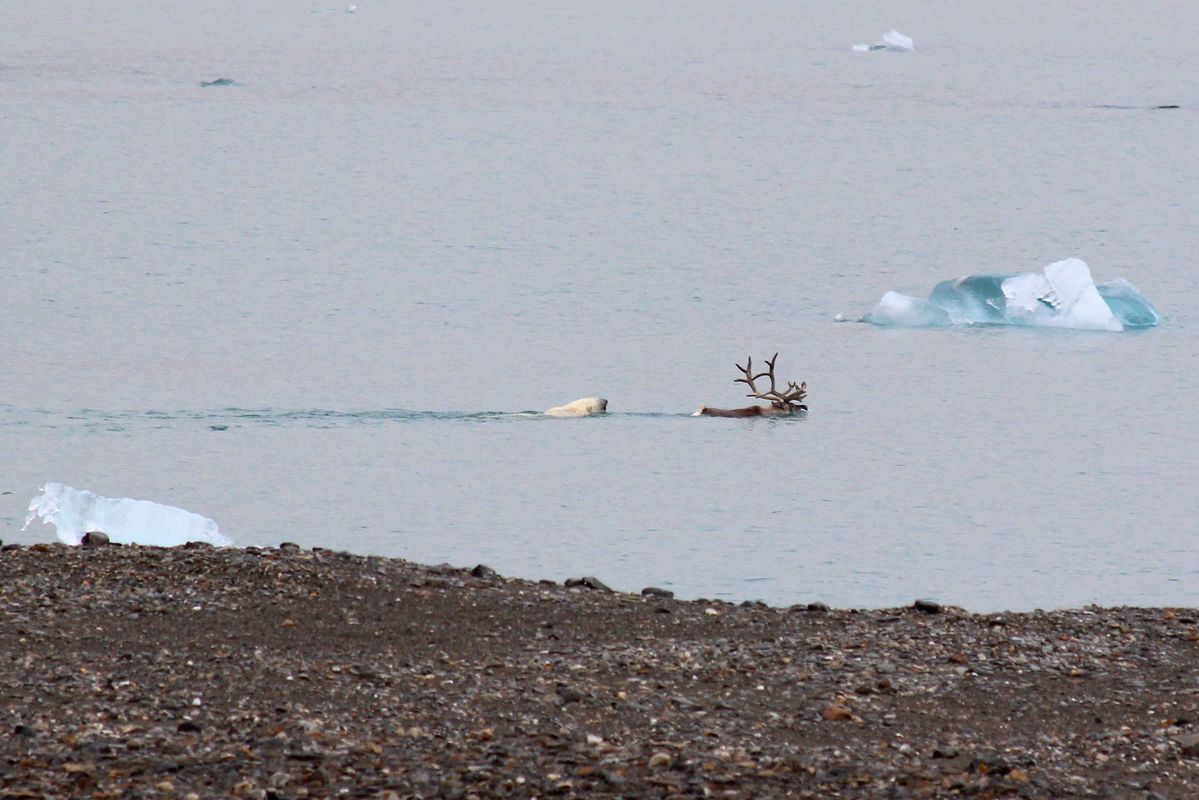 Climate experts have warned that recent extreme heatwaves, including record temperatures in the polar regions, may not be isolated events and could be part of a new phenomenon linked to human-driven global warming.
Temperatures in areas near the North Pole were up to 30 C above average on the weekend, and a concurrent warm spell in areas in the eastern Antarctic saw temperatures rise 40 degrees above average for this time of year.
Heatwaves occur occasionally in the polar regions, though scientists have been shocked by the severity of the recent temperature increases.
The temperature at Concordia Research Station in Antarctica reached minus 12.2 C on March 18, the highest since records began.
Experts are questioning whether these events are isolated, or linked to other recent extreme weather anomalies, including an unprecedented heatwave in North America in 2021.
In June last year, the temperature hit 49.6 C in British Columbia, the highest ever recorded in Canada, leading to hundreds of deaths.
"One has to ask, again, whether a fundamentally new phenomenon is at work, presumably connected to nonlinear effects of anthropogenic global warming," said Jeffrey Kargel, who is a senior scientist at the Planetary Science Institute in Tucson, Arizona.
Julienne Stroeve, who is professor of polar observation and modeling at University College London, said that while it is too early to say if the heat waves in the Arctic and Antarctic are related to climate change, the fact that they have hit concurrently is noteworthy.
"It is unusual to have such large departures from average occur at the same time at both poles, and in the Arctic it may have led to the maximum sea ice extent reached considerably earlier than average," Stroeve said.
Lisa Schipper, an environmental research fellow at the University of Oxford, said the window of opportunity to act on global warming is rapidly closing. "If these extreme temperatures don't wake people up about this urgency … I don't know what will," she added.
On Wednesday, the United Nations announced plans to expand early-warning systems for extreme weather, with the ambition of covering the entire planet within five years. Currently, one-third of the global population does not have cover from such systems, including 60 percent of people in Africa.
The UN has charged the World Meteorological Organization, or WMO, with overseeing the expansion, which will require an estimated $1.5 billion in financing, according to WMO Secretary-General Petteri Taalas.
"The growing number of disasters due to climate change is endangering implementation of a large number of sustainable development goals," said Taalas. "Besides very critical mitigation, it is growingly important to invest in climate adaptation. One of the highest returns on investment is reached by improving the weather, water, and climate early-warning services and related observing infrastructures."