Storms leave hundreds of thousands reeling in Africa
By EDITH MUTETHYA in Nairobi, Kenya | China Daily | Updated: 2022-03-31 09:25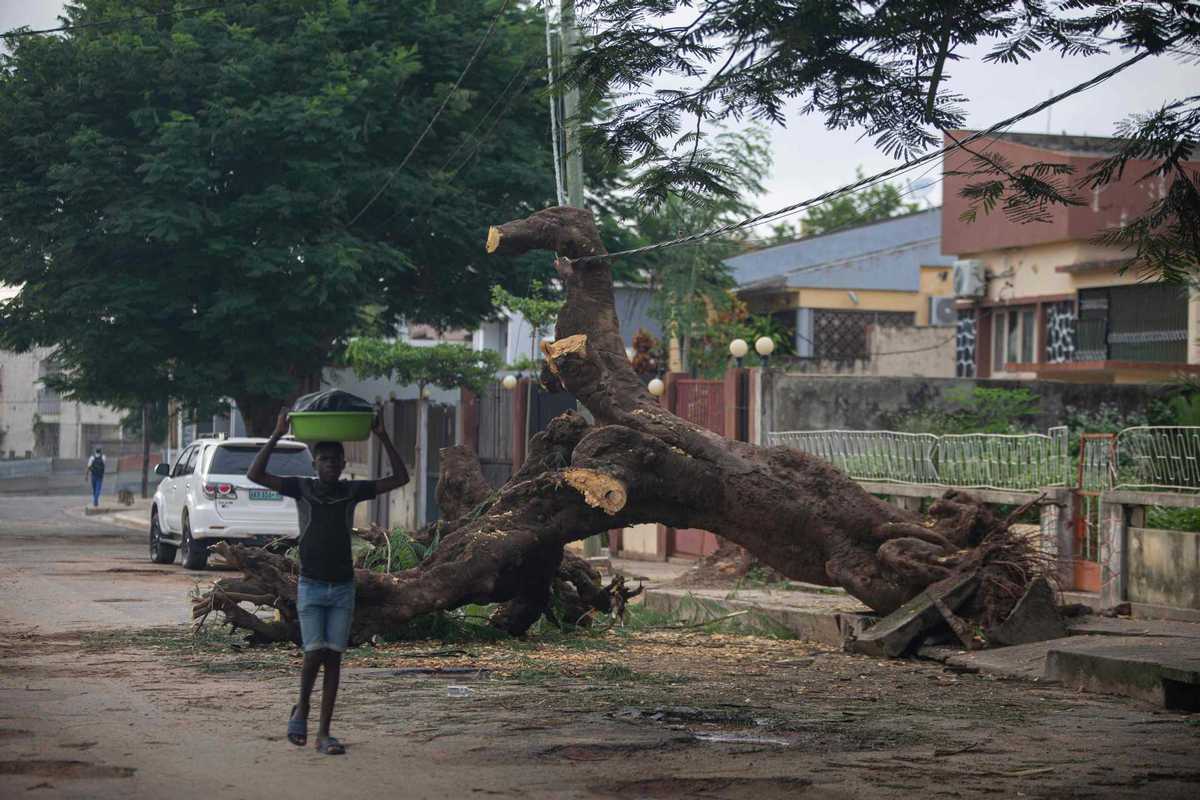 Hundreds of thousands of people in the southern Africa, especially Madagascar, Malawi and Mozambique, are reeling from the impact of a series of tropical storms that have hit the region since January.
The storms, which also affected South Africa, Zimbabwe and Mauritius, have killed hundreds of people and displaced almost 600,000, according to the nongovernmental organization Internal Displacement Monitoring Centre.
The tropical Cyclone Gombe, the latest to hit in mid-March, displaced 131,000 people in Mozambique and Malawi, said the organization in a statement.
In a statement on Tuesday, the United Nations agency said 6,981 people are currently hosted at accommodation centers in Mozambique.
The agency said a total of 141,854 houses have been partially or totally destroyed to date, along with some health centers, classrooms, electricity poles and water systems.
Additionally, a total of 91,177 hectares of crops have been lost.
"The National Institute of Meteorology is currently monitoring a weather system that has recently formed in the Indian Ocean, called Halima," the agency said.
Madagascar has been heavily affected by five storms with some towns having been entirely destroyed, according to the Internal Displacement Monitoring Centre.
The southern part of the country, which is currently facing a severe and prolonged drought, was the hardest hit.
The World Food Programme said at least 470,000 people are in urgent need of food assistance in the Vatovavy, Fitovinany, and Atsimo Atsinanana regions in Madagascar.
On Friday, the UN agency said at least 60,000 hectares of rice fields have been flooded twice in the island country, with potentially significant consequences for the upcoming harvest in May.
Additionally, cash crops such as cloves, coffee and pepper were also badly affected and it is estimated that 90 percent of crops could be destroyed in certain areas of the affected regions.
Food insecurity
On Wednesday, the UN agency said there are signs of a deteriorating food security situation in Malawi as households employ negative coping mechanisms to maintain consumption levels.
The Internal Displacement Monitoring Centre warned on Friday that the impact from the storms and cyclones is likely to be widespread and long-lasting. "Typically, we see two to three tropical storms with this level of human and material impact in the region per cyclone season, which runs from November to May, so this is certainly unusual," said Clementine Andre, the organization's monitoring expert for West and southern Africa.
She said low-income earners are the most affected with people already living in vulnerable conditions, ill-equipped to withstand and recover from consecutive disasters.
According to the UN Intergovernmental Panel on Climate Change's 2021 report, the surface of the Indian Ocean has warmed faster than the global average, which is forecast to lead to more frequent cyclones, droughts and displacements.