Half of all pregnancies are unintended, UN says
By ANGUS McNEICE in London | China Daily Global | Updated: 2022-03-31 09:39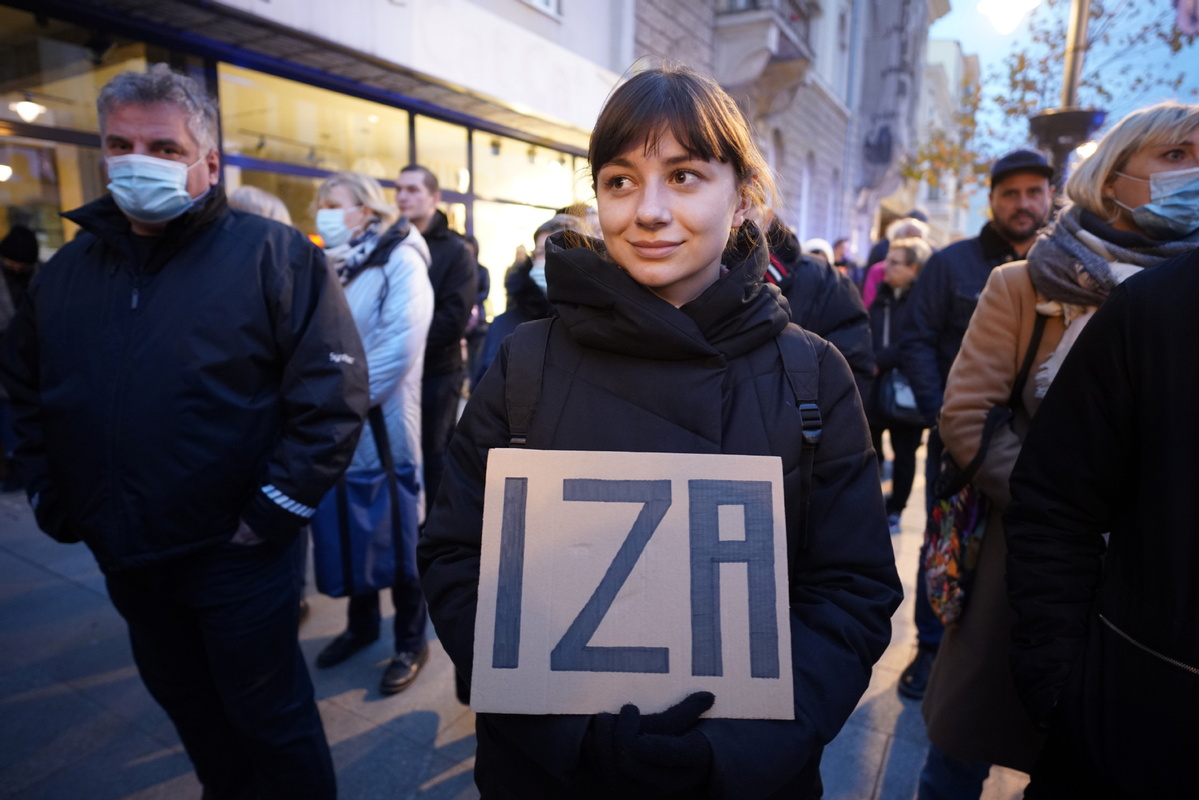 The number of unwanted pregnancies each year amounts to a global sexual and reproductive rights crisis, the United Nations has said in a new report, which found that 121 million, or close to half of all pregnancies, are not planned or desired.
The UN Population Fund, or UNFPA, said that 60 percent of unintended pregnancies end in abortion, and an estimated 45 percent of these procedures are unsafe, contributing to up to 13 percent of maternal deaths.
Globally, an estimated 257 million women who want to avoid pregnancy are not using safe, modern methods of contraception, the UNFPA said, and the study also found that millions of women are choosing not to use contraception due to "side effects, myths, stigma and opposition from others".
In 47 countries, about 40 percent of sexually active women were not using any contraceptive methods to avoid pregnancy, the report found.
"Many myths and misperceptions persist and contribute to non-use," the agency said. Previous data from the UNFPA also showed that many women feel they do not have full control over their own reproduction, and 23 percent of women surveyed said they are unable to say no to sex.
"This report is a wake-up call," said UNFPA Executive Director Natalia Kanem. "The staggering number of unintended pregnancies represents a global failure to uphold women and girls' basic human rights. For the women affected, the most life-altering reproductive choice-whether or not to become pregnant-is no choice at all."
The agency said that lack of healthcare and information contributes to the vast number of unintended pregnancies, as do contraceptive options that do not suit women's bodies or circumstances. The study also highlighted gender inequality, shaming in health services, poverty, and "harmful norms and stigma surrounding women controlling their own fertility and bodies", as well as sexual violence and reproductive coercion.
The UNFPA called on decision-makers and health systems to "prioritize the prevention of unintended pregnancies" by improving the "accessibility, quality and variety "of contraception.
"By putting the power to make this most fundamental decision squarely in the hands of women and girls, societies can ensure that motherhood is an aspiration and not an inevitability," said Kanem.
Last week the World Health Organization and the United States-based Guttmacher Institute released estimates of unintended pregnancy and abortion rates for 150 countries.
The study, which was published in the British Medical Journal, found that the rate of unintended pregnancies ranged from 11 in 1,000 women in Montenegro, to 145 in 1,000 in Uganda. The report found that the problem of unintended pregnancy was particularly pronounced in sub-Saharan Africa.
Herminia Palacio, chief executive of the Guttmacher Institute, said that the study could be used as a tool to help policymakers and health services address reproductive issues on the national level.
"Having current and reliable data at hand will not only help identify and find solutions to disparities, but also make a case for smarter investments that deliver impact," Palacio said.