A question of status
By Zhang Kun | China Daily | Updated: 2022-04-08 08:28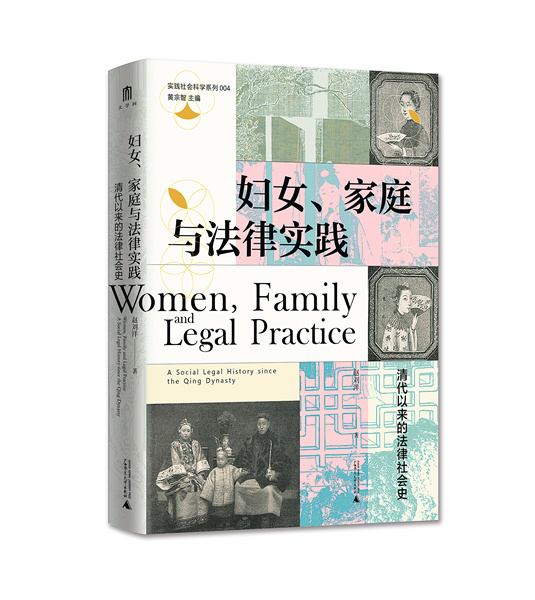 With the end of the dynasties in 1911, China stepped into a transitional period for women. After the People's Republic of China was founded in 1949, new laws were introduced that broke the traditional hierarchy system that placed women at the bottom.
Zhao points to the changes: first, the idea of personal rights, which is a fundamental element in modern lawmaking; second, China's traditional emphasis on and protection of families; and third, special emphasis for the protection for women, a practice that evolved with the Chinese revolution. "The three ideas have run through our current legal form, protecting women's personal rights, property and reputation."
From his field research, he says he found rural parts of China "are getting more and more the same" as urban areas in such aspects. He says husbands are putting less pressure on their wives, and society is becoming "more tolerant". Also, women's careers and income are improving their family status.
Women having a greater say in family life also means they have gained more freedom to change their marital status.
China is seeing a rapidly growing divorce rate in the past few years and according to the Ministry of Civil Affairs, more than 70 percent of the divorce cases were proposed by the wife. At the beginning of last year, China modified the legal clauses about divorce, requiring all couples to have a 30-day cooling-off period before their divorce became finalized.
The new regulation sparked heated discussion, with many believing such legal intervention violated personal freedom, and was actually against the protection of women's right, but Zhao doesn't believe this is the case.
He suggests judges in dealing with divorce cases should combine moral concerns with consideration of pragmatic solutions. They should, he says, treat each case according to the specific facts, because overlooking the moral principles in lawmaking, or simply using legal avenues as a "one-size-fits-all" remedy is likely to cause more pressure on the vulnerable party in the case.
In his book, Zhao also shares his observation that many marriages in modern day China have become somewhat of a contractual affair, and that this isn't necessarily a bad thing.
"On their first date people exchange information about their jobs, how many apartments they own, whether they own a car and so on. You have to admit that such 'contract relations' often create stable families, because everyone gets what they want."
However the scholar holds that such a pragmatic approach is not helpful if you are looking for beautiful aspects of marriage. "At the end of the day, marriage and family are the most intimate relationships between people. You need to understand, trust and tolerate each other."