Canada shuts out foreigners to cool home prices
By RENA LI in Toronto | China Daily Global | Updated: 2022-04-14 09:52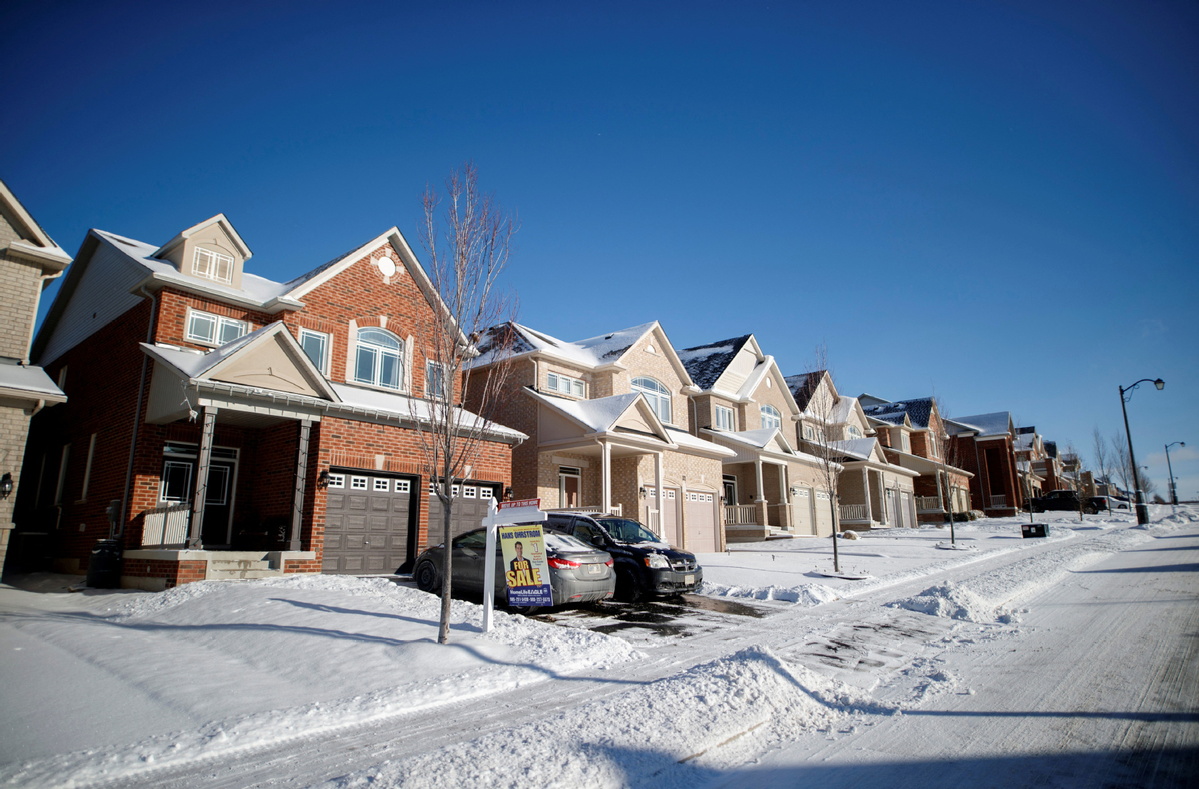 The Canadian government is imposing a two-year ban on purchases of residential real estate by foreign buyers. The move and other measures are aimed to soften the blow of huge price increases across Canada's property market.
In Budget 2022 as detailed by Finance Minister Chrystia Freeland on April 7, the government will ban most foreigners from buying homes for two years and take steps to make property flippers pay for such activity.
However, the ban will not apply to students, foreign workers or foreign citizens who are permanent residents of Canada.
As one of the world's most expensive housing markets, Canadian home prices have surged more than 50 percent over the past two years. The national average price of a home soared to $816,720 in February, according to data from the Canadian Real Estate Association.
Freeland spoke on Monday in Montreal of the inability of young people in Canada to afford a home as an "intergenerational injustice "that must be fixed.
She touted the federal budget, which includes several initiatives targeted at first-time homebuyers, by saying housing is "the current economic challenge today".
Many homeowners have seen the prices of their properties soaring in the past three to four years, and rents have also increased steeply.
But residents and professionals said the restriction on foreign buyers will have "no impact" on the housing market and prices, as foreign buyers make up only a small percentage of sales.
John Pasalis, president of real estate brokerage Realosophy Realty in Toronto, told CBC News that foreign buyers are not the primary driver of rapidly rising home prices.
Statistics Canada released figures that show the nonresident ownership rate in Ontario-the most populous province in Canada-was 2.2 percent in 2019.
"This means it's probably unlikely to have much of an impact at all," Pasalis said.
'Easy target'
Foreign buyers and non-Canadian investors were an "easy target", according to the Financial Post.
British Columbia and other provinces have sought to curb demand by targeting foreigners, and Prime Minister Justin Trudeau promised in last year's election that he would temporarily ban international money from residential property purchases.
The ban on foreign buyers indicates that Trudeau is becoming more "assertive" about curbing one of the developed world's most expensive housing markets, and that his government is growing more concerned about the "political backlash" to inflation and the rising cost of housing, reported the National Post.
Experts suggested that the main driver behind record prices is a lack of supply and regulations. Home prices have become a national obsession, as years of "ultralow "interest rates, high levels of immigration and relatively low levels of construction have combined to make housing both an economic and political risk.
The proposed budget includes $4 billion for the launch of a new Housing Accelerator Fund that will help create 100,000 new housing units over the next five years. The budget also includes rules that will help young Canadians save money for home down payments. The proposed measure would allow those under the age of 40 to save up to C$40,000 ($31,900) on a new tax-exempt vehicle.
Potential homeowners in Canada have long been exasperated by the country's home buying rules, including the default practice of "blind bidding", when a home attracts multiple offers.