Ministry pushes to get more talented teachers in rural areas
By ZOU SHUO | China Daily | Updated: 2022-04-15 09:22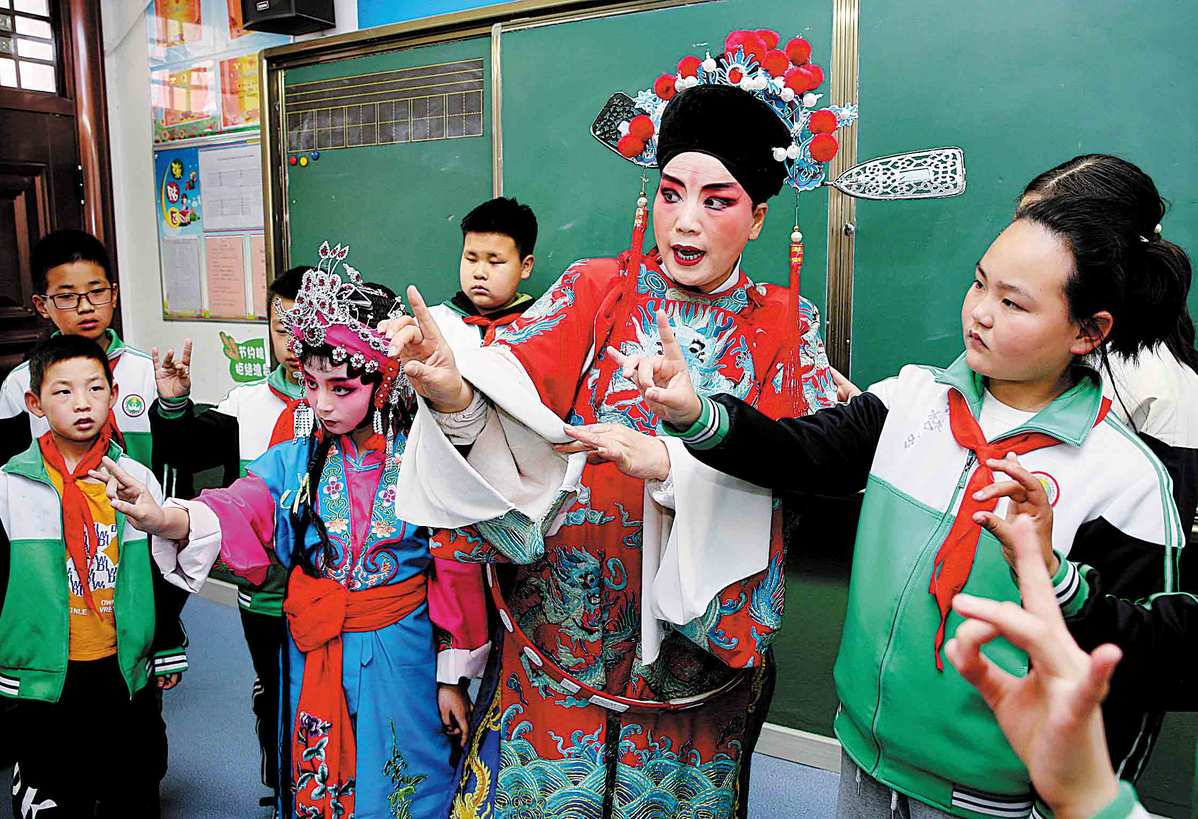 China will encourage more experienced and talented teachers and principals in urban areas to teach at rural schools to bridge the current imbalance in education resources between the two, according to a new guideline released on Thursday.
The guideline, issued by the Ministry of Education and seven other departments, is aimed at cultivating more talented teachers for primary and secondary schools, especially in rural and remote areas.
Teachers who want to rise to the level of a senior professional teacher are required to teach at rural or less-developed schools for more than a year, and those who have more than three years of teaching experience at such schools will be favored in becoming school principals, the guideline said.
The guideline encourages governments to increase the number of senior professional teachers who teach in rural areas.
The country continues to encourage retired and physically fit teachers in urban areas to teach in rural areas, it said.
Efforts should be made to improve the salaries of rural teachers and to make sure the salaries of primary and secondary school teachers are not lower than government officials in the same locality.
Performance bonuses for teachers should prioritize teachers at rural schools and those in less-developed and remote areas, it said.
"The more remote and less developed the area a teacher works in, the longer they teach, the higher their salary should be," the guideline said.
Ren Youqun, director of the Ministry of Education's Department of Teacher Education, said teacher training universities will continue to cultivate around 10,000 graduates every year to teach at once-impoverished counties and border counties in central and western regions.
These students are exempted from paying tuition and accommodation fees and receive a monthly living allowance, he said, adding that they should teach at county-level schools after graduation.
Ou Xiaoli, an official with the National Development and Reform Commission, said the commission allocated 2.8 billion yuan ($439 million) to improve 38 teacher training universities during the 13th Five-Year Plan (2016-20) period, and it will continue its support for teacher training universities and related majors to shore up the weak links in their development.
The commission allocated 52.3 billion yuan for the construction and renovation of kindergartens, primary and secondary schools during the 13th Five-Year Plan, he said.
By investing more than 26 billion yuan, more than 600,000 dormitories have been built at rural schools, accommodating more than 830,000 rural teachers, he added.
Pan Wei, an official with the Ministry of Housing and Urban-Rural Development, said the central and local governments have attached great importance to improving the living conditions of rural teachers and have taken various measures to provide them with affordable housing.
A total of 260,000 rural teachers have utilized low-cost public housing as of the end of last year, he added.