Shared passions can fire up trade links
By MAY ZHOU in Houston | CHINA DAILY | Updated: 2022-04-19 09:53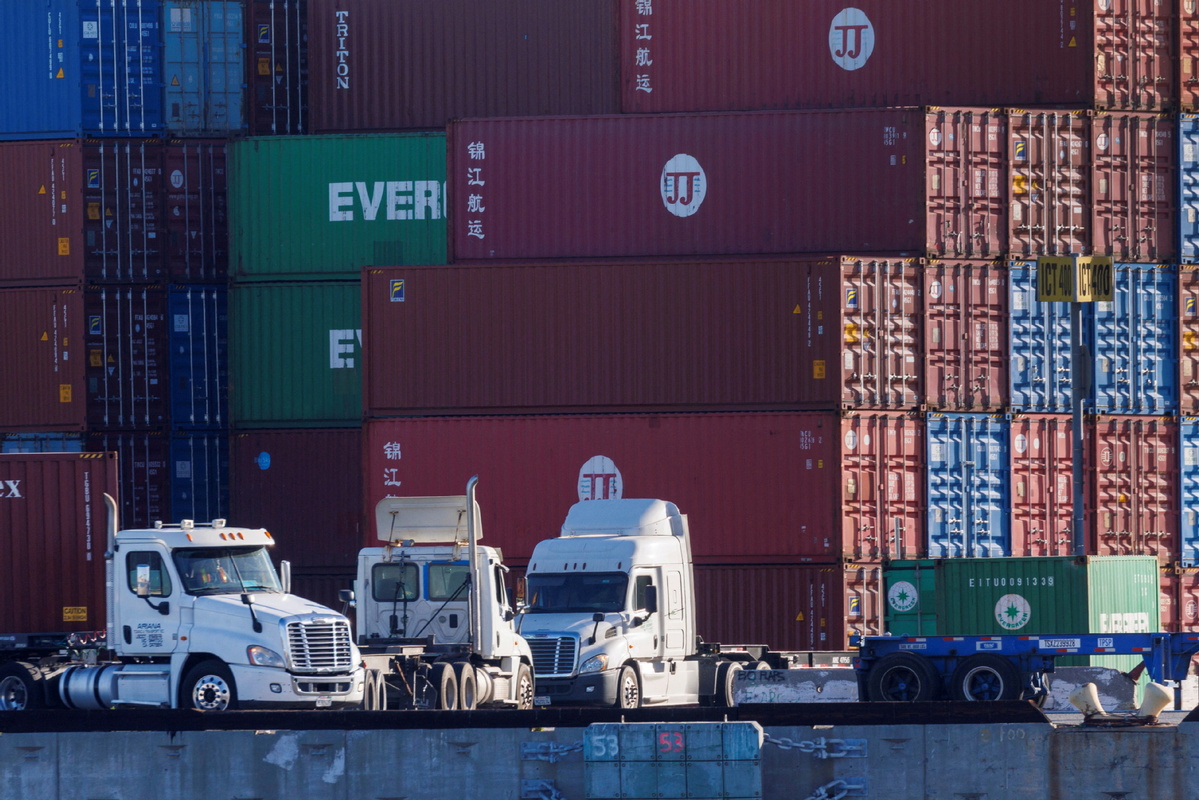 Whether it is the roar of a Harley-Davidson motorcycle, the aroma of fine wine or the thrill of sports, shared passions can help people find connections that transcend differences in language and culture.
So says Kenneth Wong, a principal at NavPac Advisors, of what can happen when people find a common theme that links them to one another. "All of a sudden, the world becomes so much smaller", said Wong, whose consultancy helps organizations in the United States and China expand into each other's territory.
Wong made the comments on Monday in a podcast conversation hosted by Chris Marquis, professor of Chinese management at the University of Cambridge Judge Business School.
Jeff Ji, also a principal at NavPac and CEO of KnightHawks Tours based in Pennsylvania, recalled how the iconic Harley-Davidson motorcycle brand brought businesses and people together from the US and China more than a decade ago.
Ji received a request from a deputy governor of China's Shandong province in 2005 to go on a Harley-Davidson tour. They were so impressed that the province issued an invitation to the Harley Owners Group-a club for Harley-Davidson enthusiasts in the US-to ride in Shandong.
After much planning and site investigations, 12 HOG members were selected to participate in the Ride to Confucius tour in 2008.
The journey, which started in the Shandong capital Jinan and ended at Confucius's hometown Qufu, took 10 days and covered 1,200 kilometers. "At that time there were only three Harley dealerships in China. Now there are 25 dealers," said Ji.
Ji said some Chinese Harley owners came and joined the ride. Along the way, many Chinese came to see the bikes.
Harley's Qingdao dealership sold out the bikes quickly. The tour and subsequent dealerships helped to turn the Harley-Davidson motorcycle into a lifestyle for some Chinese enthusiasts.
Ji and Wong then organized the Harley-Davidson heritage tour in 2011, inviting a group of Chinese Harley owners to ride more than 3,600 kilometers through eight states in 12 days.
With a Chinese flag on the back of each motorcycle, the group was warmly welcomed and joined by HOG members. "You can see that people appreciate the opportunity to ride with the Chinese," he said.
Wong, who served on the Commission for Asian Americans and Pacific Islanders under former US president George W. Bush, recalled that when some politicians called for a boycott of the 2008 Beijing Olympics, he had a conversation with Bush.
"I said the only people you are going to hurt with boycotting are your own athletes who trained their entire life for this moment at the world stage of the Olympics. I encouraged him to consider going to support American athletes," Wong said.
Wong said that despite all the negative rhetoric in the media concerning the bilateral relationship, people have a strong desire to continue to do business with each other.
"Our trade with China keeps a lot of people working in the US and vice versa," he said. "Even from a patriotic perspective, global trade is important to keep our economy going."