Roche Pharma China partners with Teva Pharmaceuticals to improve lymphoma treatments
By ZHOU WENTING in Shanghai | chinadaily.com.cn | Updated: 2022-04-19 14:51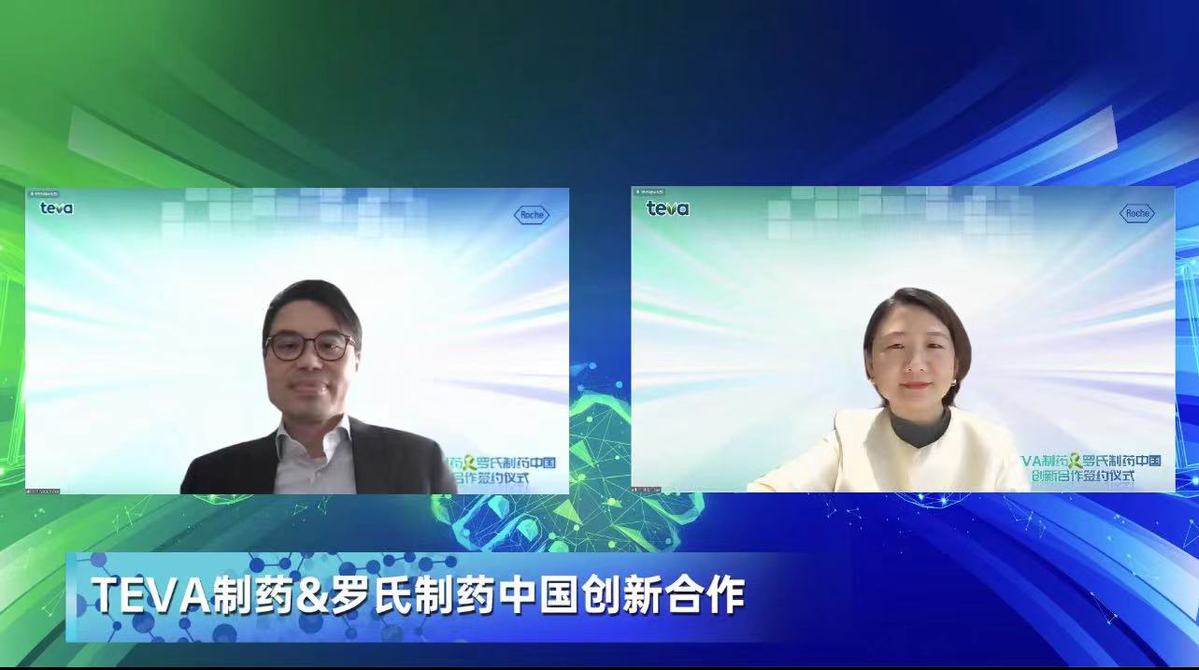 Roche Pharmaceuticals China announced on Monday that it has entered into an innovative collaboration agreement with Teva Pharmaceuticals, a leading Israeli pharmaceutical company, to combine respective strengths and resources to further expand the availability of the original drug Treanda in China.
Through this collaboration, Roche Pharma China will further enrich the hematology portfolio, expand the panorama of lymphoma treatment and continue to work together to promote the standardization of lymphoma treatment in China.
The drug by Teva was approved in China in 2018, and is the first original product marketed by Teva for the treatment of inert B-cell non-Hodgkin's lymphoma.
The two companies said that the collaboration will provide a foundation for a combined medication of the drug and two by Roche to create better survival benefits for Chinese lymphoma patients.
Experts said that hematologic tumor patients are often at risk of relapse or even multiple relapses. The five-year survival rate of lymphoma patients in China is 39 percent, compared with about 70 percent in developed countries.
"Roche is exploring a business model that focuses on the therapeutic areas of disease while working with partners to address the pain points of the overall treatment journey of patients," said Vivian Bian, CEO of Roche Pharma China.
"We'll continue to identify innovative products and collaboration models in China that are complementary to our pipeline and work with all parties to provide more innovative and effective solutions for Chinese patients, together contributing to achieve the blueprint of Healthy China 2030," she said.
zhouwenting@chinadaily.com.cn