Chinese ambassador calls for strengthening China-US agricultural ties
By YIFAN XU in Washington | chinadaily.com.cn | Updated: 2022-04-24 09:06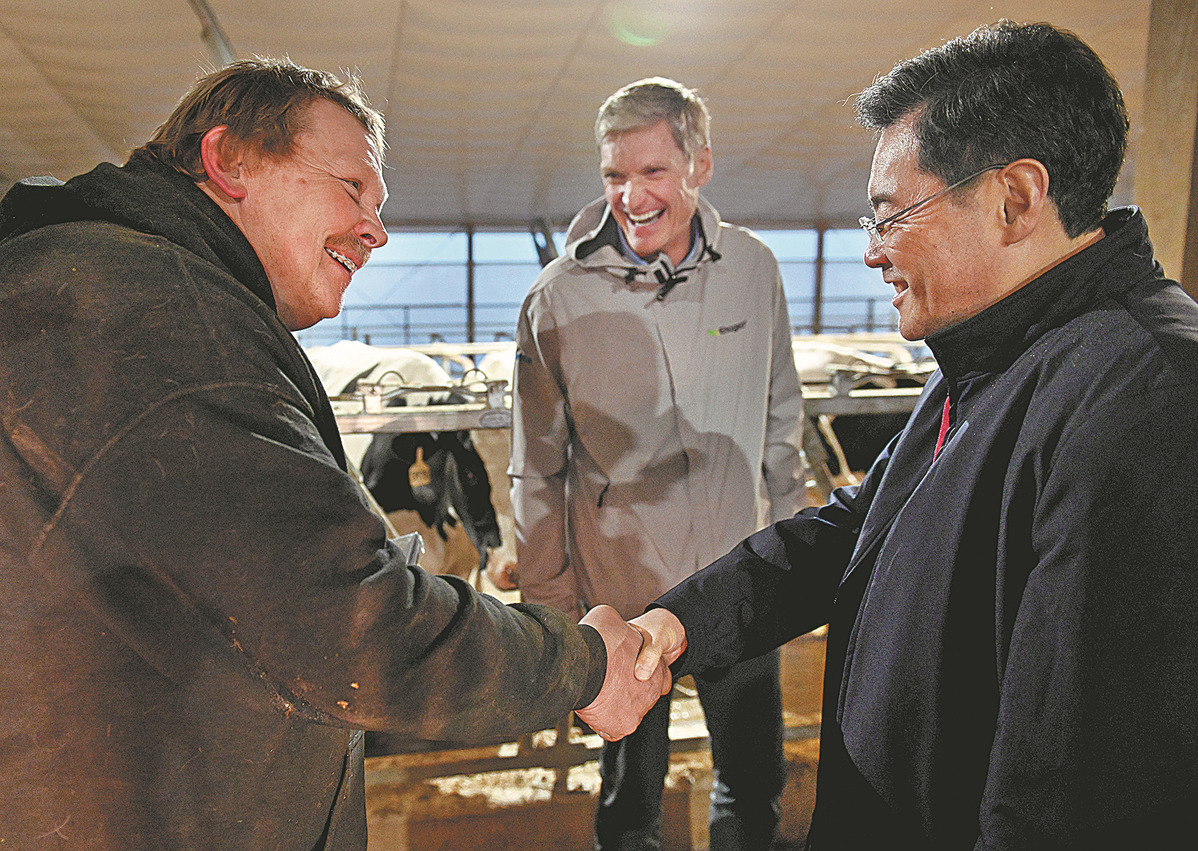 Qin Gang, China's ambassador to the US, stressed the significance of agricultural cooperation between the US and China, two major powers in agriculture and agricultural trade, on Thursday.
He encouraged more cooperation and exchanges in this area to benefit both sides and improve global food security.
Qin attended the US-China High-Level Agricultural Dialogue, hosted by the Chinese embassy in the US, the US Heartland China Association, and the China Agricultural Association for International Exchange, in Des Moines, the capital of Iowa.
The Chinese ambassador gave the keynote speech to a large audience of farmers, business people, and high-level officials.
Qin described his trip to the US heartland as "a journey of heart" aiming to "help establish amicable relations and trust" and "help enhance agricultural and rural ties",
"China is the world's biggest agricultural importer, and the US the largest exporter. When Chinese people's aspiration for a better life meets US quality agricultural products and advanced agricultural technologies, new potential emerges for agricultural cooperation. Strategically speaking, promoting win-win agricultural cooperation will not only improve the variety of food supply for the Chinese people and increase the income of American farmers, but also make global food supply more stable and certain, and contribute to the global fight against climate change," said Qin.
Qin said the agricultural transition could provide new opportunities to US-China cooperation. "The US agriculture is going through low-carbon and green transition, where farmers apply advanced technologies and methods for carbon capture and storage, and use quality feeds to reduce methane emission. China has set the targets of reaching carbon peak before 2030 and carbon neutrality before 2060. To realize these targets, it is necessary to utilize advanced technologies, experience and seeds to address climate change in agriculture. This will definitely create new opportunities for China-US agricultural cooperation."
The ambassador said in the past two years, China has made tremendous efforts to implement the phase one trade deal fully. He stressed that China has not used the force majeure clause despite the pandemic and has even adopted a market-based exclusion process for the countermeasure tariffs on US agricultural products. "This fully shows our sincerity and goodwill," he said.