Chinese brands enhance global profile
By WANG MINGJIE in London | China Daily Global | Updated: 2022-05-10 12:35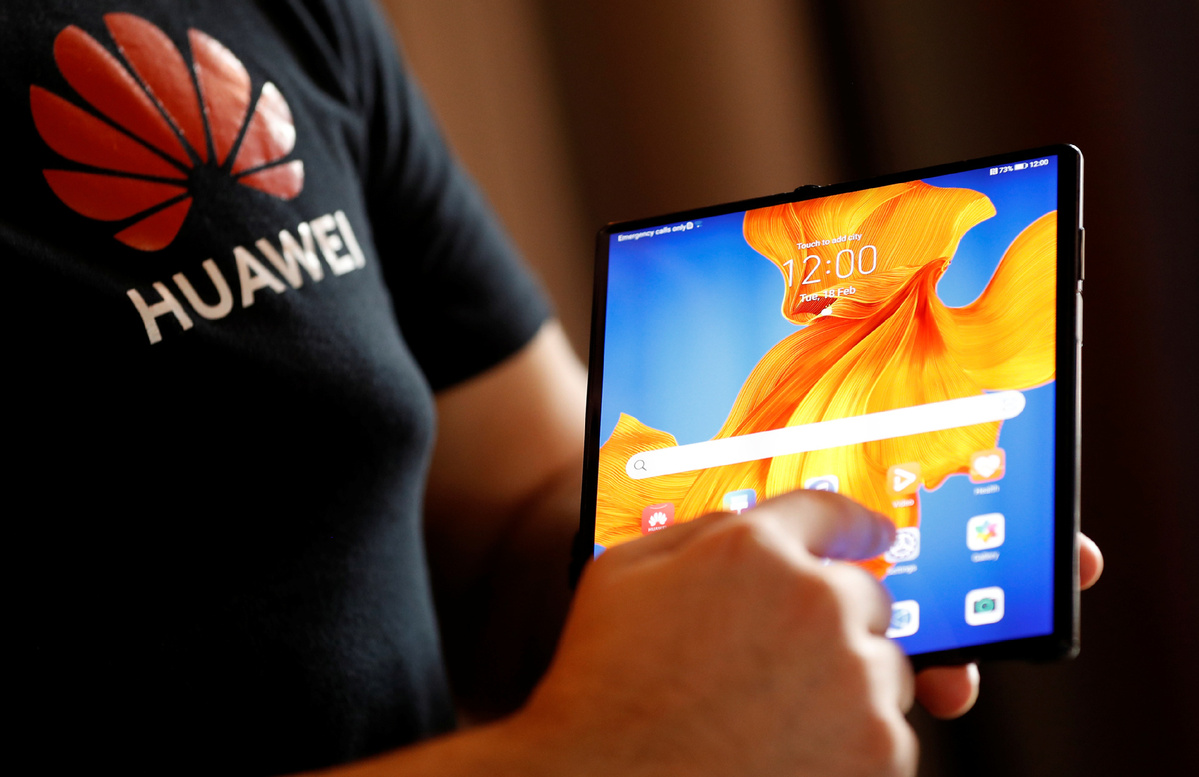 A readiness to embrace technological innovation, China's rapid economic growth and the advantages of a sizable domestic market have been the key factors enabling many Chinese brands to gain international recognition in recent years, brand experts said.
Chinese brands, such as telecommunication giant Huawei, instant messaging app and social media platform WeChat, and home-appliance maker Hisense, have greatly raised their international profile over the last couple of years and have become household names in many foreign markets.
From barely any presence among the world's top 100 brands in 2007, Chinese brands have seen a staggering 8,696 percent growth and now account for nearly a quarter of the total brand value of the top 100, according to the analysis by London-based consultancy Brand Finance.
Paul Temporal, an expert on brands and an associate fellow at Oxford University's Said Business School, said: "The main elements responsible for the global growth of Chinese brands are technology innovation and a clear understanding of consumer needs. China is becoming a leader in consumer-related technology, which is becoming increasingly important for global brand development in all sectors."
Ashley Dudarenok, China digital marketing expert and founder of China digital marketing agency Alarice, said: "The development of China's economy has certainly brought about an increase in China's global influence, but the most important factor is technological innovation."
While Chinese-made products gained a market share internationally by virtue of their cost-effectiveness in the early days, she said, "in recent years, the development of Chinese technology and the continuous improvement of their manufacturing level have enabled Chinese products to operate with a higher performance and better quality based on original price advantages".
Experts believe the importance of the domestic market in preparing Chinese brands for entry to international markets should not be underestimated.
"Many of the Chinese companies' strategies for going global include transferring their domestic experience to the foreign market," Dudarenok said. "Indeed, the vast domestic market has accumulated a lot of experience for brands to go internationally."
David Haigh, chairman and chief executive of Brand Finance, said: "Generally, there is a growing confidence of Chinese brands in the West, particularly when it comes to entertainment and high-tech, for example, WeChat, TikTok and Hikvision.
"They are all now increasingly coming out of their Chinese colors and they are being accepted," he said. "TikTok, I think it's probably in the (United States), in the UK that people do not necessarily know it's Chinese or to the extent that they do know it's Chinese, but they do not mind. It's a great thing."
It is noticeable that over the past decade, there has been a strong presence of Chinese sponsors at major international sporting events, including the Olympics, the FIFA World Cup, European football tournaments and Grand Slam tennis tournaments.
"The sponsorship of key sporting events has certainly given Chinese brands the opportunity to build global brand awareness," Temporal said.
"Sport is a unifier, and represents the true spirit of humanity, with global audiences who share universal values."
Although it is expensive to gain entry to the world's best events, sports sponsorships do deliver long-term results, and Chinese brands need to be there for future growth of global market share and profitability, he added.
Haigh said he noted an interesting shift in rugby sponsors, which used to be the preserve of very established British banks and insurance companies, but now TikTok is one of the sponsors.
"I think Chinese brands have learned the lessons of the West, in terms of how you get your brands through to the audiences that stand by you. They realize if you are associating with sports, or entertainment or films, you create an emotional empathy with your brand; so I think the quality of brand management in China is rapidly growing," he added.
Temporal said: "Brands that go global are ambassadors for China, and if they do well, they impact positively on the national brand image. Fueled by government support and increased corporate confidence, this is a very exciting time in the development of Chinese global brands."
Looking forward, Dudarenok said the pace of Chinese brands going global will only get faster. "China has good products, scientific and technological innovation talents, and production capacity, so enhancing brand awareness and influence should be the most important step during this process.
"In addition to existing consumer-related dominant brands, such as apparel, home appliances, cosmetics and other categories, we will also see more technology and culture-related brands, such as games, mobile apps and movies, will also take their place on the world stage in the future," she added.
wangmingjie@mail.chinadailyuk.com