GAC announces measures to stabilize foreign trade operations
By Zhong Nan | chinadaily.com.cn | Updated: 2022-05-11 17:09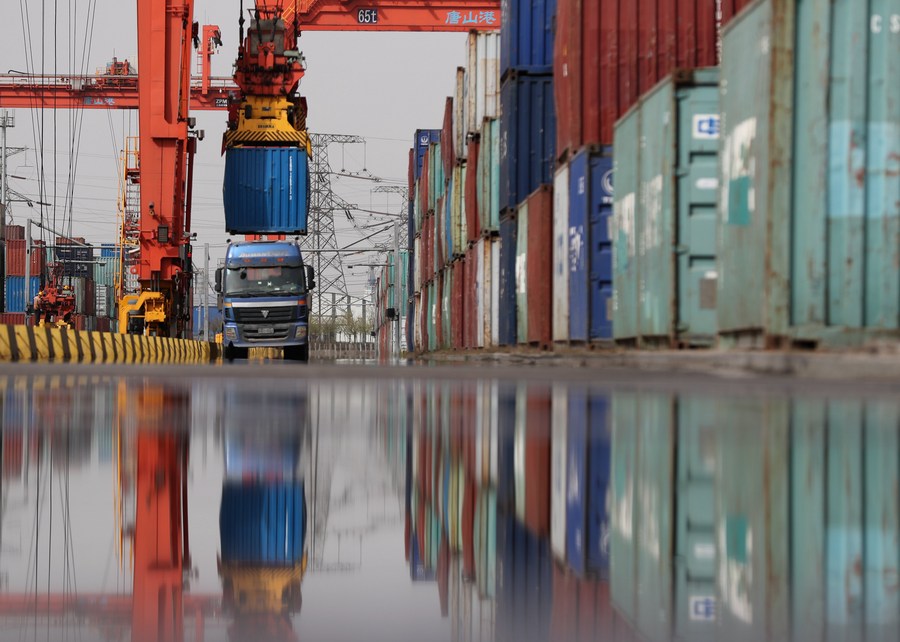 The General Administration of Customs introduced 10 measures on Wednesday to stabilize the operations of foreign trade companies while reinforcing COVID-19 prevention work in import channels at various ports.
The administration will ensure the smooth circulation of industrial and supply chains in key regions and expand the supervision mode of joint shipping services between ocean-going vessels and ships operating in inland waterways. This will alleviate the pressure of insufficient loading and unloading capacity of terminals in Shanghai and surrounding areas, as well as road transportation, the GAC said in a statement.
In addition to encouraging export-oriented companies to enjoy fast customs clearance from railway service and improve the level of railway logistics in the domestic section, the GAC will improve the level of cross-border transportation for China-Europe freight trains and assure smooth processing for international postal services.
Customs authorities will help products exported by Chinese companies enjoy preferential tariffs in member countries under the Regional Comprehensive Economic Partnership framework, solve specific problems affecting their operations and bring detailed RCEP policy dividends to them.