Virus may plunge 58m Africans into poverty
By EDITH MUTETHYA | China Daily | Updated: 2022-05-17 08:02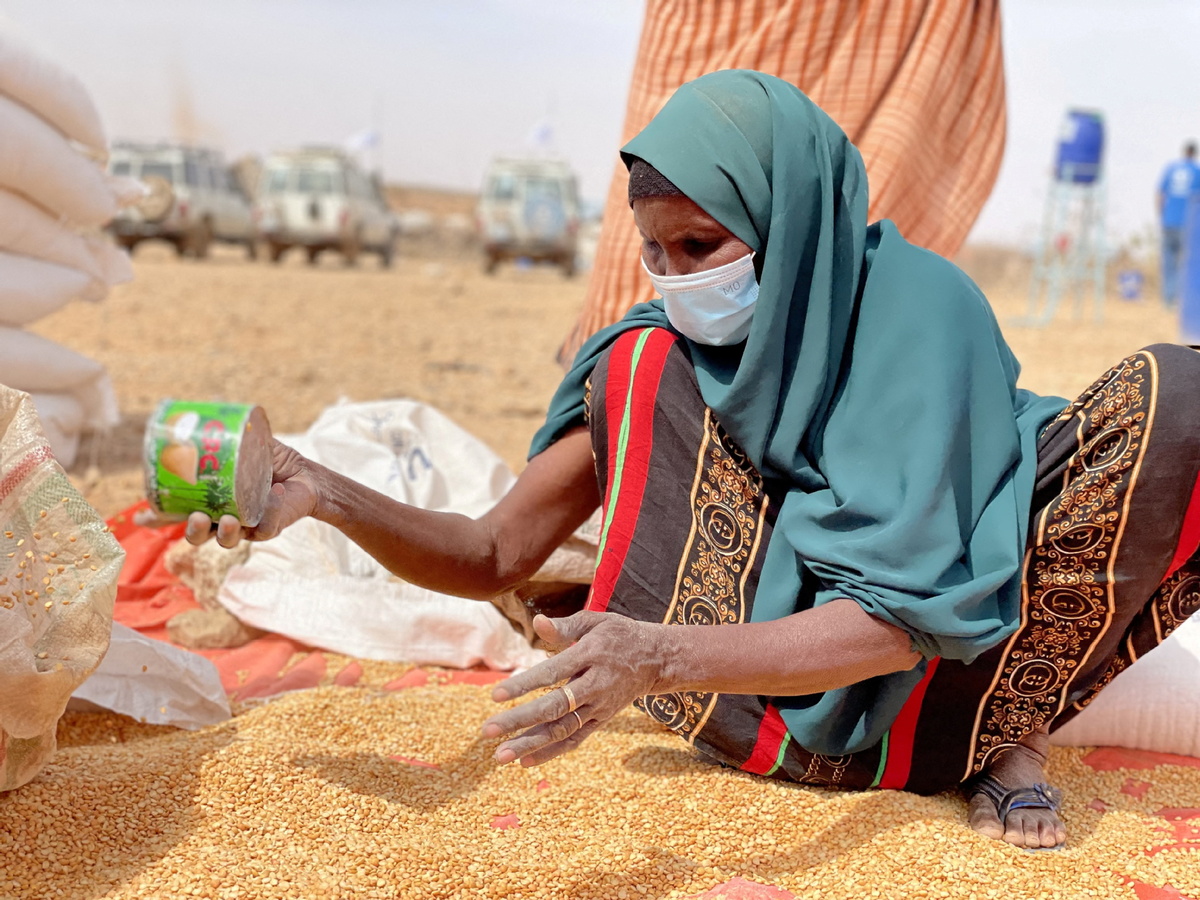 Some 58 million Africans under the mean consumption of $1.90-$2.09 per day are extremely vulnerable to falling into extreme poverty because of the COVID-19 pandemic, a new report has found.
The 2021 Economic Report on Africa, launched by the United Nations Economic Commission for Africa on Saturday, said West and East Africa account for the largest number of people vulnerable to falling into extreme poverty at 6.6 percent and 5.6 percent respectively.
"The differences across countries depend largely on government policies and steps to mitigate the pandemic's impact by providing public goods such as healthcare, education, social protection and intervening in the labor market," the report said.
Egypt, Mauritius and Seychelles are expected to experience low poverty and vulnerability because of strong steps to mitigate the pandemic's impact.
Ethiopia and Nigeria on the other hand have been identified as sources of most of the "new poor "created by the pandemic.
People in vulnerable employment, worsened by the pandemic, are most at risk of falling into poverty, owing to job losses.
The report indicated that disruptions caused by the COVID-19 pandemic pushed an estimated 55 million Africans into extreme poverty in 2020.
The pandemic has also reduced income and further limited households' ability to manage risks, in addition to inducing an economic contraction of 3.2 percent in 2020.
The report warned that the pandemic's effect could be long-lasting in many African nations, with huge consequences for economies and households' well-being due to low vaccination rates on the continent.
According to data from the World Health Organization, only 18.7 percent of Africa's population is fully vaccinated against COVID-19, compared to 58 percent worldwide.
Resilience needed
The report also said anti-poverty strategies should not be limited to reducing immediate poverty ex-post, but should also reduce vulnerability to poverty ex-ante and strengthen resilience against future shocks.
It recommended expanding social assistance, encouraging families to build household assets, generating productive jobs, establishing or expanding contributory social protection programs and investing in social infrastructure to promote growth.
For long-term measures, the report expressed the need to link social protection to productivity gains and employment opportunities. This is in addition to separating the parts of poverty that are structural versus those that stem from exposure to shocks.
Researchers expect the African Continental Free Trade Area, or AfCFTA, to cushion the adverse effects of the pandemic by supporting regional trade and value chains through reductions in tariffs and the removal of nontariff barriers to trade.
They said the AfCFTA could lift about 30 million people out of extreme poverty and raise the income of 68 million others who live on less than $5.50 a day.
"If AfCFTA is effectively implemented, intra-Africa trade is expected to be about 35 percent higher than without the grouping by 2045," the report said.
It also said the AfCFTA would help Africa industrialize and diversify, reducing trade dependence on external partners and boosting the share of intra-Africa trade from roughly 15 percent now to more than 26 percent.