Finance professionals find new opportunities as social media influencers in China
By Malike Naibi | chinadaily.com.cn | Updated: 2022-05-19 13:47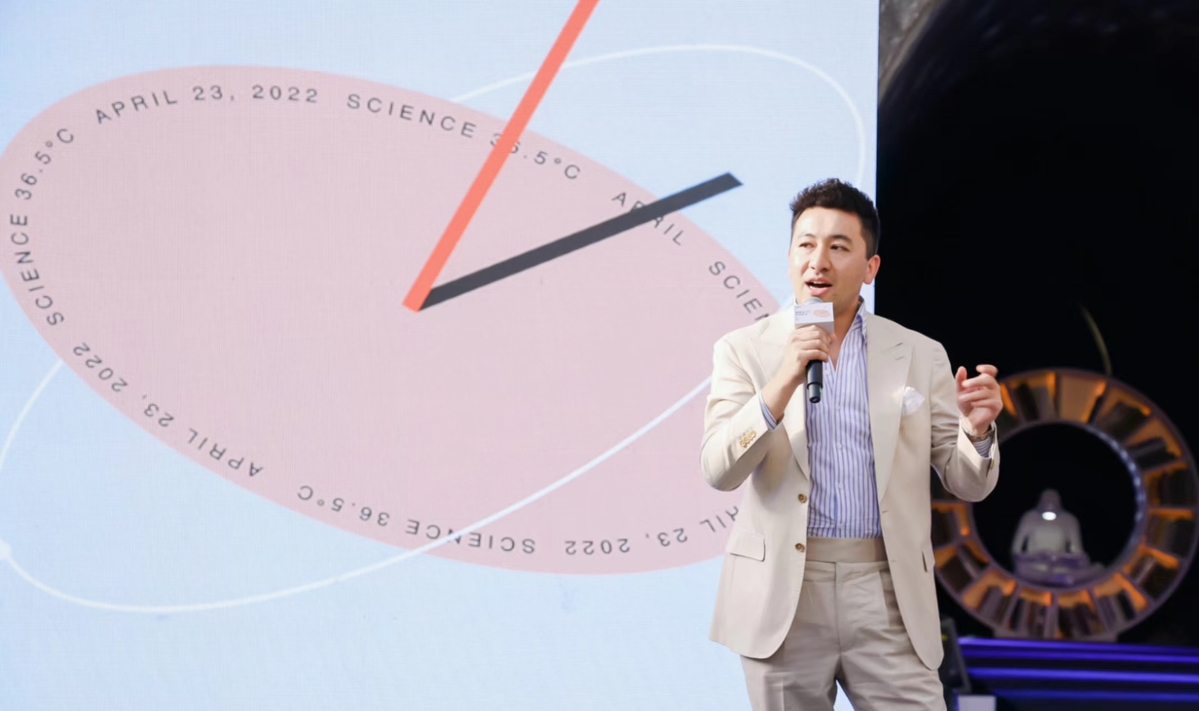 "Being an early-stage investor is no different than being a Douyin influencer," says Boyu Ning, the 44-year-old founding partner of Blue Elephant Capital, a prominent venture capital fund in the Edtech sector in China. "Helping young entrepreneurs grow and help them identify opportunities and risk was some of my most important work as an investor, and that is exactly what I'm continuing to do right now on Douyin."
The slumping venture capital market has forced many investors to look for new employment opportunities. Many are trying to become social media influencers by creating video content teaching people about entrepreneurship. Some have made millions in revenue, and some even invested in entrepreneurs that they connected through Douyin.
Ning started making video content since January of 2022 and attracted more than 40,000 followers on Douyin. He has generated more than a million RMB in revenue by given consulting advice to entrepreneurs that followed him.
Ning has invested in more than 100 start-ups in the past seven years. However, in 2021, two of his major portfolio companies failed to IPO due to China's Double Reduction policy, which banned for-profit "subject-based" after-school training programs. Ning then found it challenging to continue the original business model of angel investment.
Due to the economic slowdown and tense US-China relations, China's equity investment market has cooled significantly since 2021. Data from Zero2Ipo Research Center show that in the first quarter of 2022, RMB investment amount and cases in China's equity investment market were 150.944 billion and 1,923, respectively, down 26.0% and 21.7% year on year.
Meanwhile, Douyin has become one of China's most influential social media platforms, with over 700 million daily active users, on average spending over one hour consuming content. According to the 48th Statistical Report on China's Internet Development released last year, the number of online video users (including short videos) in China reached 944 million by June 2021, up 17.07 million from December 2020.
"Any industry could benefit from Douyin and rebuild their business through Douyin," says Ning. After investing in a start-up that focuses on the influencer economy in 2020 and seeing its success, he realized Douyin's potential. Ning posted his first video on January 18, 2022, with the title "How much money do you need to become an angel investor" and instantly received more than 1700 "likes". He then created videos on entrepreneurship, investment strategy, and management philosophy.
Ning has come up with a consulting service on Douyin for viewers who have a question about entrepreneurship. His goal is to build a start-up community from his following and commercialize his experience in the venture capital industry. Ning said that Douyin has exposed him to a diverse group of entrepreneurs from different sectors and funding stages compared with his previous job.
Jing Gang, Hou, 44, has invested in two start-ups, including an AI service company and an online Yoga studio that he connected through Douyin. Hou was a successful entrepreneur and former partner of Zhen Fund, a household name in the venture capital industry in China. After an interview video of him talking about entrepreneurship went viral on Douyin and attracted more than 10 million views, Hou was persuaded to jump on the bandwagon. In October 2020, Hou started his social media account, making videos on investment strategy and start-up management. He now has more than 470,000 followers on Douyin, and he livestreams once a week to answer any start-up-related questions that his followers might have.
"Douyin is a great way to understand the market trend and consumer's demand for any early-stage investor," says Hou. Compared with entrepreneurs he used to engage with when he worked at a venture fund, Hou states that entrepreneurs he connected with through Douyin are "unfiltered," where roughly 80% of them lack experience of business knowledge.
"Personal brand is a necessity for early-stage investors; they have to choose the most suitable medium for the era; right now, it is Douyin." Says John, a 40-year-old individual angel investor focused on consumer goods start-ups. "I have invested in 6 start-ups recently, and the three that are thriving are the ones I connected through Douyin," says John. He started making videos on Douyin just recently. After the covid lock-down in Shanghai began in March, John spent most of his free time creating video content analyzing the growth strategy of recent successful Chinese start-up brands. A video of him explaining the brand value of the domestic cosmetic brand Florasis has attracted 3 million views. John says, "Douyin is a great channel to find good start-up projects. Building a personal brand of an expert and an investor helped me attract projects and network faster than ever".
What does it take to transition from an investor to a Douyin influencer? "It's not for everyone," Ning says, "You have to be able to explain concepts and professional terms in simple words, and you need to always think from your audience's perspective."
Hou shares this opinion. "You have to be as down-to-earth as possible if you want to attract a significant following on Douyin. He added: "I realized more than 95% of the audience are not aware that BP stands for Business Plan".
Malike Naibi is a social media influencer, Schwarzman scholar in Tsinghua University.
The opinions expressed here are those of the writer and do not necessarily represent the views of China Daily and China Daily website.
If you have a specific expertise, or would like to share your thought about our stories, then send us your writings at opinion@chinadaily.com.cn, and comment@chinadaily.com.cn.