Monkeypox virus cases reported in 11 countries
By AI HEPING in New York | chinadaily.com.cn | Updated: 2022-05-23 09:36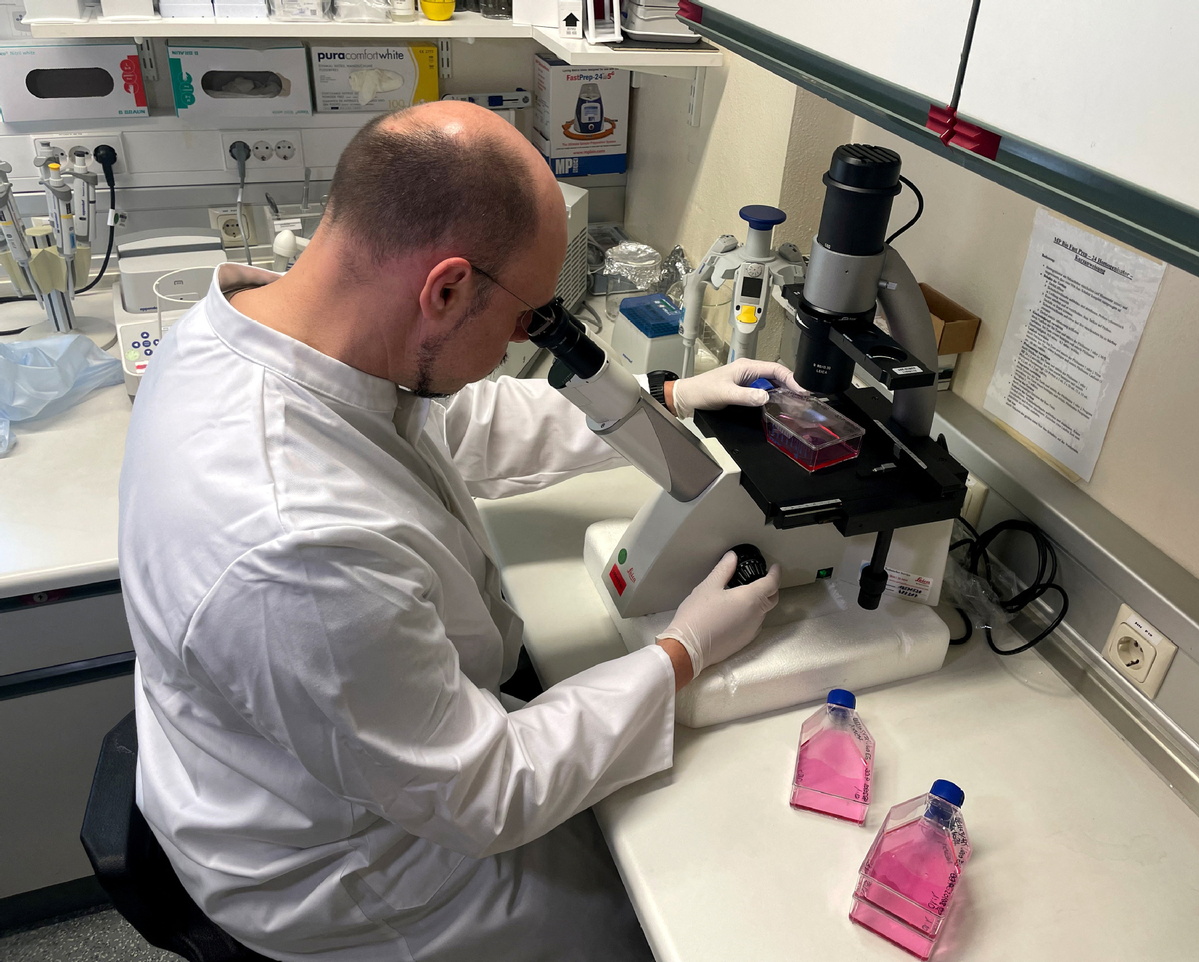 Cases of monkeypox virus, a rare viral disease typically found in Africa, are being reported in 11 countries, including in the United States and Europe.
Globally, 127 cases have been reported in 11 countries, according to John Brownstein, professor of medicine at Harvard Medical School, who is keeping track of cases. Cases have been reported in the US, Germany, the UK, Spain, Portugal, France, Italy and Sweden.
In the US, Massachusetts confirmed a case of monkeypox virus in a man last week. The man had recently traveled to Canada, which has had two cases this year.
New York City health authorities said on Friday that they had tested two patients who were under investigation for possible monkeypox.
"One case has been ruled out and another has been identified as positive for Orthopoxvirus, the family of viruses to which monkeypox belongs," the city Department of Health and Mental Hygiene posted on Twitter.
Ashish Jha, the White House coronavirus response coordinator, said Sunday that he expects that monkeypox won't have widespread impact in the US. He said monkeypox is far different from the coronavirus, since because isn't something new and treatments already exist for it.
"We have vaccines against it," Jha said Sunday on ABC-TV's This Week. "We have treatments against it. And it is spread very differently than SARS-CoV-2. It is not as contagious as COVID. So, I am confident we're going to be able to keep our arms around it."
The CDC said there is "no proven, safe treatment" for monkeypox but the Food and Drug Administration (FDA) has approved the use of smallpox vaccines and antiviral treatments to control outbreaks.
Jha agreed with President Joe Biden's comments on Sunday that the situation bears watching: "I think the president's right: Any time we have an infectious outbreak like this, we should all be paying attention."
Health advisers "haven't told me the level of exposure yet, but it is something that everybody should be concerned about", Biden said from South Korea, where he is on an official visit. "It is a concern in that if it were to spread, it would be consequential.
"We're working on it hard to figure out what we do and what vaccine, if any, might be available for it," the president said.
Monkeypox virus is a more benign version of smallpox. The West African type that scientists have detected in Europe has a mortality rate of a little under 4 percent. No deaths have been reported in the recent European outbreak.
The virus originates in primates and other wild animals, and causes fever, body aches, chills and fatigue in most patients. People with severe cases can develop rash and lesions on the face, hands and other parts of the body. The disease usually lasts two to four weeks.
The virus can spread via body fluids, skin contact and respiratory droplets. Most cases this year have been in young men who have sex with men, according to health officials.
"Transmission likely occurs during close physical contact during sexual activities," the European Center for Disease Prevention and Control said Friday.
"It's more that here the close contact during sexual or intimate activity, including prolonged skin-to-skin contact, may be the key factor during transmission," University of Southampton's Dr Michael Head said last week.
Monkeypox was first discovered in 1958 when two outbreaks of a pox-like disease occurred in colonies of monkeys kept for research. The first human case was recorded in 1970 in the Democratic Republic of Congo during an intensified effort to eliminate smallpox. Monkeypox has since been reported in humans in other central and western African countries.