'Partygate' findings to soon be made public
By JULIAN SHEA in London | China Daily Global | Updated: 2022-05-24 09:18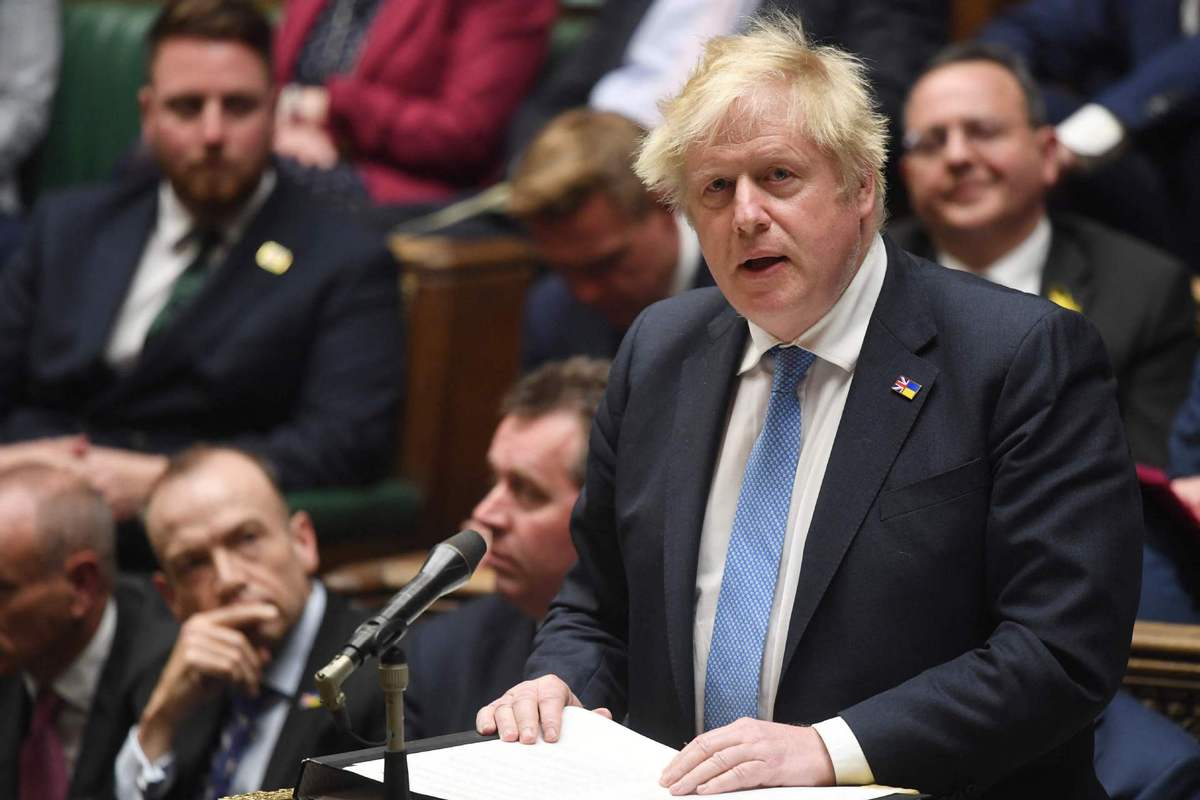 Photographs of illegal gatherings will reportedly be included in the report into the "partygate" scandal that has dominated British politics for months when it is published this week.
Senior civil servant Sue Gray was appointed in December 2021 to lead a probe into allegations that COVID-19 lockdown measures had repeatedly been flouted by civil servants and government officials.
She completed her report in January but its publication was delayed by an inquiry by London's Metropolitan Police service into the same allegations, which ended with 126 fixed penalty notices being issued to 83 people, including Prime Minister Boris Johnson and Chancellor of the Exchequer Rishi Sunak.
But even before it has been published, there has been controversy about the fact Johnson met Gray while her report was being put together.
It is unclear who initiated the meeting, or what was discussed. Johnson's Downing Street office said he had been clear throughout the process that her report should be "completely independent" but the lack of clarity has drawn widespread criticism.
Angela Rayner, deputy leader of the opposition Labour Party, said Johnson needed to "urgently explain" why the "secret meeting "had happened, and the Liberal Democrats are to table a motion in Parliament that the minutes of the meeting should be made public.
Simon Clarke, chief secretary to the Treasury, told Sky News it was just to deal with "practical questions" about the contents of the report, which would not in any way aff ect its integrity.
"Sue Gray has a reputation, which dates back decades, in terms of her ability to make judgments without fear or favor and I think she will absolutely deliver on that basis," he added.
Ahead of the inquiry's publication, The Daily Telegraph newspaper has reported that Cabinet Secretary Simon Case, the head of the civil service, is expected to come in for heavy criticism.
In an interim update on her findings, published at the end of January, Gray spoke of "failures of leadership and judgment by different parts of (Downing Street) and the Cabinet Office at different times… some of the events should not have been allowed to take place. Other events should not have been allowed to develop as they did".
Case was initially chosen by the government to lead the inquiry before he stepped aside after it emerged that some of the events under investigation had taken place in his office.
Aside from the speculation caused by the wait for the report, there is also dismay at the fact its publication is holding up the imposition of a possible windfall tax on energy companies as a way of dealing with the cost-of-living crisis.
Last week, a Labour Party call for such a measure was rejected by Parliament, but there are reports the government could make a u-turn on the issue.