Disaster-hit region of Brazil shines a spotlight on climate change issue
By SERGIO HELD in Cajica, Colombia | China Daily Global | Updated: 2022-06-08 09:45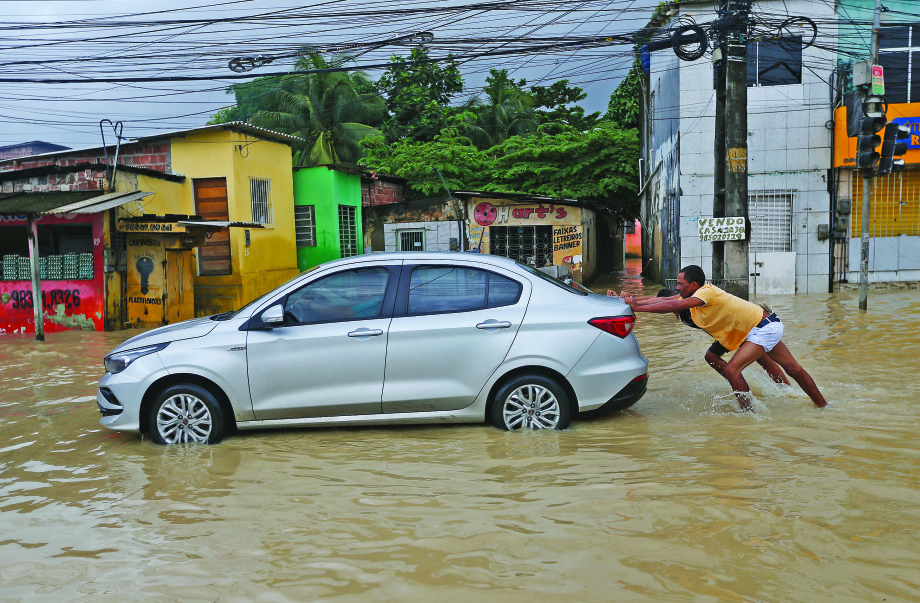 Torrential rain, flooding and landslides have devastated entire communities in Brazil's Pernambuco region, highlighting the dangers climate change poses for the most vulnerable.
While the region strives to recover from the damage, experts are urging investment in mitigation and prevention, and for Brazil to learn from China's example in making climate action a priority.
The rain-triggered disasters that hit the Pernambuco region recently killed at least 128 people, and thousands have been forced to leave their homes.
"I have no doubt that this is the biggest tragedy that the metropolitan region of Recife, the capital of Pernambuco, has faced in this century," said Joao Cumaru, a political scientist in the northeastern city. "In terms of deaths, this tragedy has already surpassed the biggest floods that Recife has ever had and that occurred in 1975."
The 1975 floods left a death toll of 107. In 1966, similarly heavy rains caused the deaths of 175 people in the Pernambuco region.
Strengthening international cooperation to fight climate change is necessary, said Cumaru, who notes that Brazil can learn from China's strategy. "There is a lot to learn in Brazil from the way China is dealing with climate change and how it became a priority for the central government."
According to the United Nations Intergovernmental Panel on Climate Change, Recife comes 16th in a global ranking of cities most vulnerable to climate change.
The city of Goiana, 65 kilometers north of Recife, is still flooded. Thousands of people are sheltered under emergency conditions and humanitarian aid has been sent.
"My relatives are fine, thank God, but many families of friends and students of our social project were not as lucky and lost everything," said Fernando Junior Gomes da Silva, a capoeira artist from the area who now lives in Poland. From his new home, he supports a social project in Pernambuco. The Brazilian martial art capoeira combines elements of music, dance and acrobatics.
"For 15 years we have been organizing capoeira, boxing and mixed martial arts training for needy children. We provide these programs to 80 children who need an extra occupation after school, but now with the floods, there are 400 homeless families living in public schools," Gomes da Silva said.
According to official data, 9,302 people lost their homes this rainy season. The forecast from the state's weather agency is for record rains in June.
Gomes da Silva, as well as many Brazilians around the world, have set up fundraising campaigns to help those affected by the rains and flooding to recover some of their assets.
Meanwhile, the Chinese community in Recife, led by the Consul General Yan Yuqing, has donated mores than 100,000 Brazilian real ($20,935) in emergency goods and food.
"These rains were historic and caused a lot of loss of life and property. We have a community here that treats this land as a second home, so we held this action. All this demonstrates the Sino-Brazilian friendship," said Yan.
According to the IPCC, 45.7 percent of Recife's coastline is a "zone of high vulnerability" to climate change.
The writer is a freelance journalist for China Daily.