Didi on OTC bourse after delisting from NYSE
By MA SI | China Daily | Updated: 2022-06-14 08:48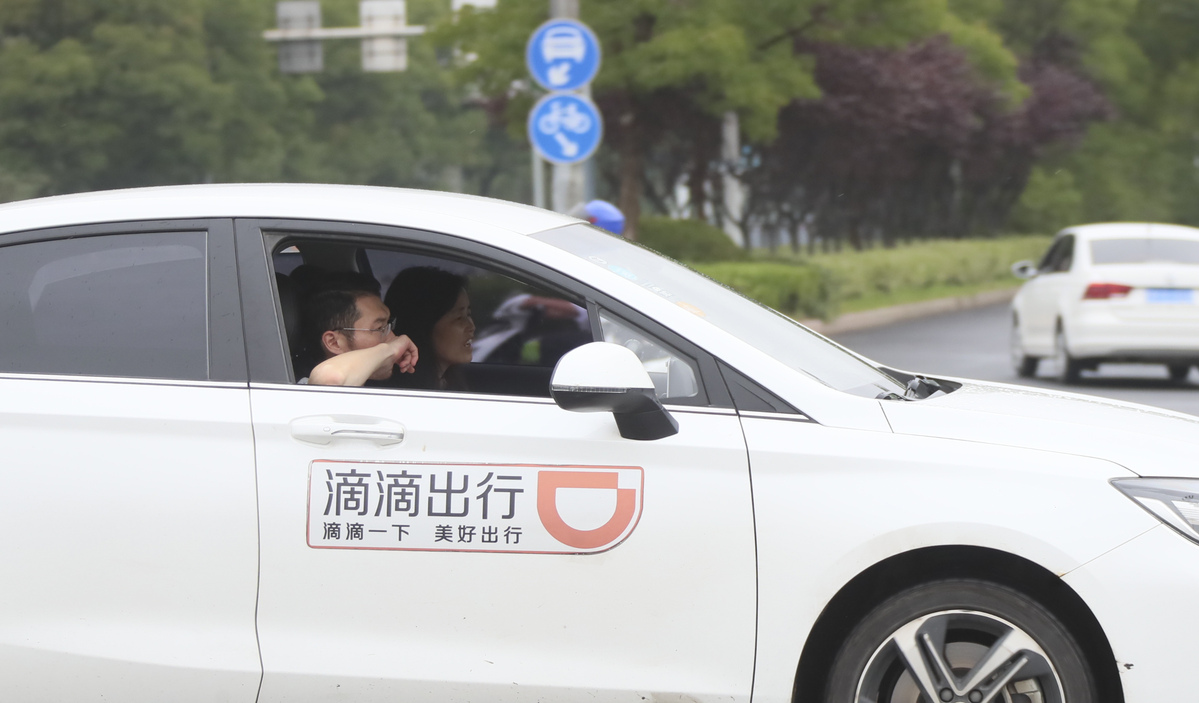 Chinese ride-hailing company Didi Global Inc was set to start trading its shares on the over-the-counter market on Monday, after delisting from the New York Stock Exchange on Friday and pending a China cybersecurity review-prerequisites for its business to resume normal operations.
On the OTC market in the United States, stock trades are made directly via a dealer network, without the supervision of a central exchange like the New York Stock Exchange where Didi raised $4.4 billion from an IPO in June last year.
In the US, the Financial Industry Regulatory Authority, a private corporation, self-regulates broker-dealers that operate in the OTC market and exchange markets, but is accountable to the US Securities and Exchange Commission, the ultimate securities industry regulator.
Chicago-based Options Clearing Corp, the world's largest equity derivatives clearing, said on Friday Didi's trading symbol changed from "DIDI" to "DIDIY" on the OTC market, effective at the opening of business on Monday.
The change came more than two weeks after Didi's shareholders voted to delist the company from the NYSE. Didi's last trading day on the NYSE on Friday closed with its shares at $2.29, down 84 percent from the IPO price of $14.
Shortly after the IPO, China's Cyberspace Security Review Office said it had launched a probe into the company to protect national security and public interest in accordance with the nation's laws.
Didi said in mid-May that it had already made rectifications to comply with the review. Some of the measures Didi took include improvements to internal management mechanisms and procedures for cybersecurity, data security, personal data and privacy protection.
The company said it must finish a planned delisting from the NYSE for the review in China to be wrapped up. Didi has been unable to register new users in China ever since the country's cybersecurity regulator began its review.
Didi also said in its filing in May to the US Securities and Exchange Commission that "we will not apply for listing of our shares on any other stock exchange before completion of the (US) delisting".
The delisting "may negatively affect the price of and liquidity in (the company's) securities", Didi said.
Shen Meng, director of boutique investment bank Chanson and Co, said delisting marks an important step forward for Didi to resume its normal operations. But challenges still exist.
Experts said Didi has lost ground to some extent in China, the world's largest ride-hailing market in the past year. Didi orders fell 4.6 percent in March from the previous month, according to data from China's Ministry of Transport.
Song Haixin, a senior lawyer at law firm Jincheng Tongda & Neal Shanghai, said Didi's experience highlights the need for companies like ride-booking platforms to assess their data assets and protect user privacy, as efforts intensify around the world to beef up legal and regulatory frameworks for the digital economy.