Viva China takes a step closer to acquiring UK shoemaker Clarks
By Chen Liubing | chinadaily.com.cn | Updated: 2022-06-16 16:27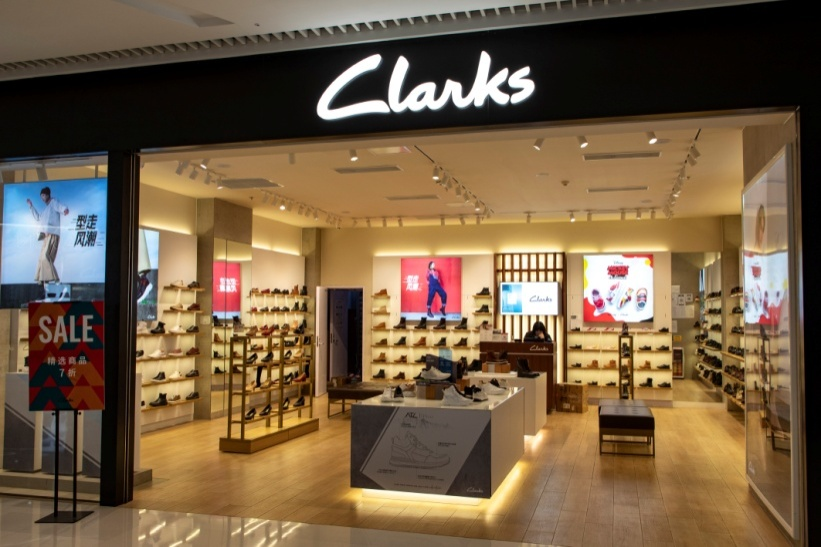 Viva China Holdings, a major shareholder of Hong Kong-listed Chinese sportswear group Li Ning Co Ltd, held an extraordinary general meeting of shareholders on Wednesday and formally voted to approve its acquisition of Clarks, a British shoemaking brand.
Viva China and private equity firm Lion Rock Capital invested in Clarks' parent company, acquiring a 51 percent stake in Clarks for 100 million pounds ($121.13 million), making it Clarks' largest shareholder, according to a previous announcement by the company.
Following its acquisitions of casual wear brand Bossini in July 2020 and Italian luxury brand Amedeo Testoni in early 2022, Viva China aims to expand its multi-brand apparel and footwear business, according to a file it released in Hong Kong Exchanges and Clearing on May 26.
Founded in 1825, Clarks has 594 stores worldwide as of Jan 29, 2022. According to Viva China's announcement, Clarks' global revenue by Feb 1, 2020, Jan 30, 2021 and Jan 29, 2022 was 1.4 billion pounds, 800 million pounds and 900 million pounds, respectively.
However, its revenue in China accounted for only a small portion of around 10 percent, reported news portal chinatimes.net.cn.
Clarks had net assets of approximately 287 million pounds as of Jan 29, 2022, compared to 408 million pounds as of Feb 1, 2020, a decrease of nearly 30 percent, due to lockdowns and a slowdown in retail spending caused by the COVID-19 pandemic.
The asset-liability ratio of Clarks was 62.52 percent, 81.70 percent and 65.80 percent respectively during the three years, with its total assets decreasing from 1.09 billion pounds to 838 million pounds, according to the report.
However, Viva China's board believes Clarks has the potential to grow post-COVID-19 by expanding into the Asian market, especially the Chinese market, and increasing use of online platforms.