Graduates face fierce competition to find work
Share - WeChat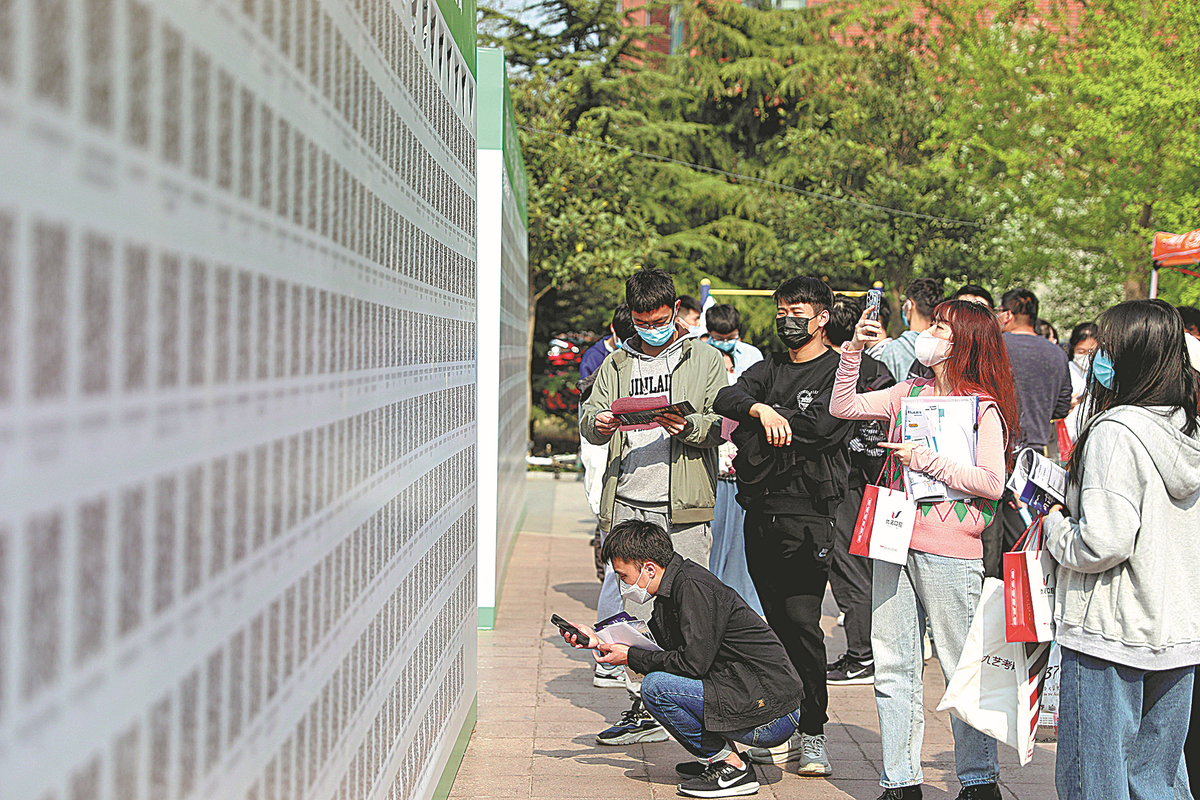 Online discussion
On April 16, graduates from Communication University of China, Nanjing, held an online meeting to discuss thesis defenses with their teacher. The participants could see each other on their phone screens.
After the meeting, the teacher read out every student's name and said: "You have passed the thesis defense. Congratulations and happy graduation."
A round of applause coming from dozens of phones was accompanied by tears of delight among the students, many of whom used their phones to record the occasion.
Finally, the teacher quoted a sentence from A Lifelong Journey, a novel by Liang Xiaosheng, to the students: "I hope that you can always be with loved ones after the ups and downs in life."