Graduates face fierce competition to find work
Share - WeChat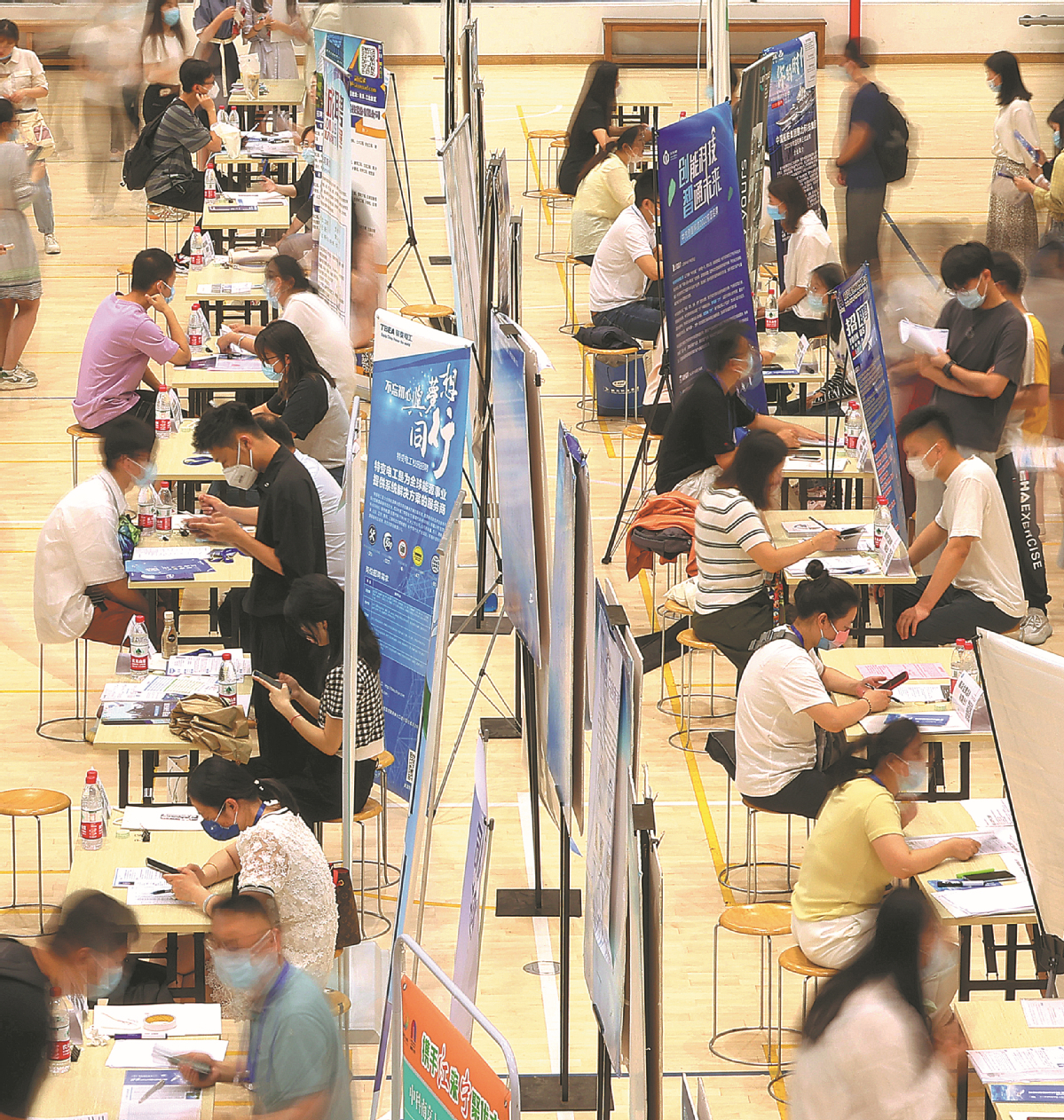 For the past three years, to mark National Youth Day on May 4, Bilibili has produced a video themed on young people.
The video used to advocate innovation, hard work and independent thinking, viewed by some observers as a powerful and enthusiastic approach.
However, this year a softer line was taken in the video, with Nobel laureate Mo Yan invited to write a letter to young people who may be feeling a little lost in view of the tough situation they face.
Mo told them in the video that they should not be "blown down by the strong winds" that he experienced in his childhood.
The video encouraged the young to persevere in difficult times and wait for success to come along.
Yao Yuxin contributed to this story.