Minimize real losses, not deaths on paper
By Zhang Zhouxiang | China Daily | Updated: 2022-06-23 07:30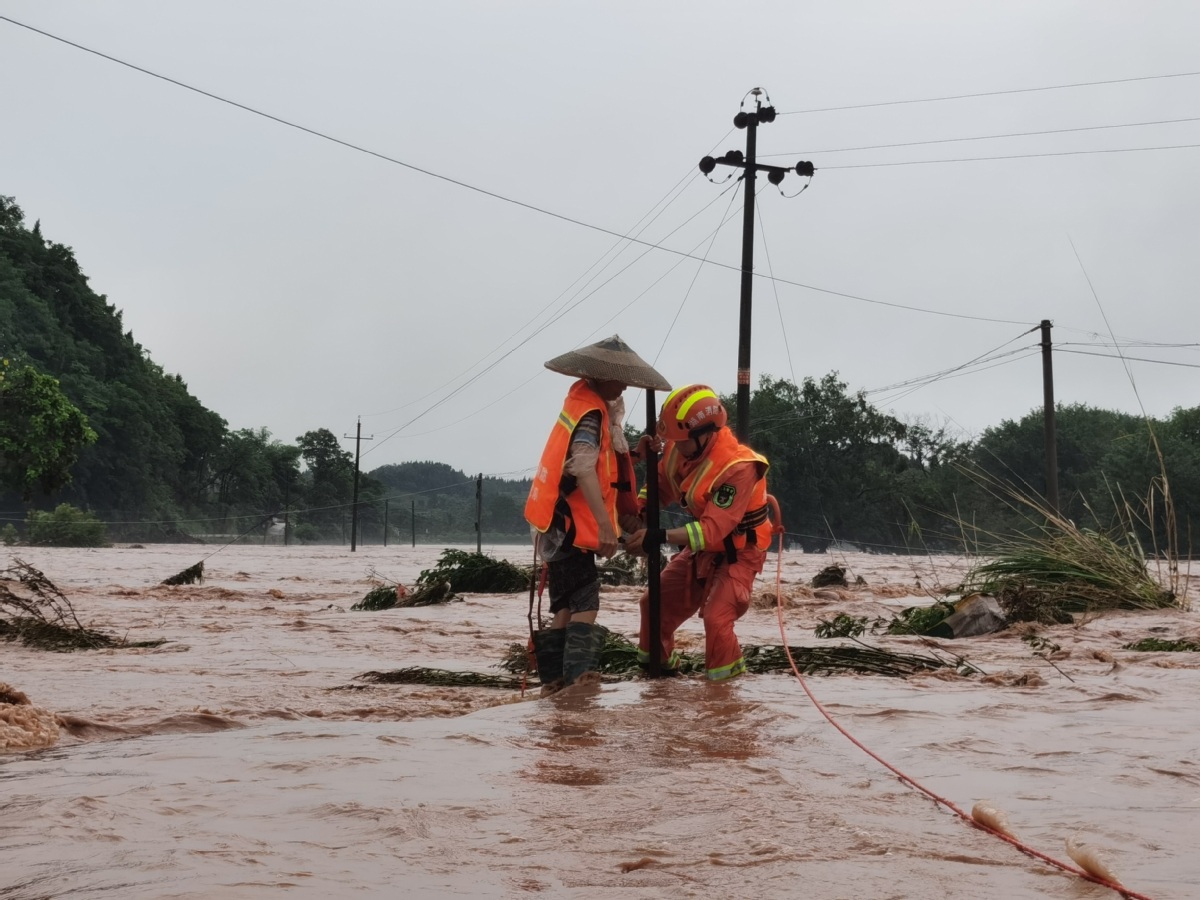 A 4-storied building was swept away by floods in Huaihua, Hunan province, on June 19. In a video that has gone viral, the building can be seen being dragged by currents, hitting other buildings on the way till it is reduced to rubble. Hunan had reported 10 deaths and three missing in floods caused by heavy rains as early as June 8.
On June 21, the water level at Yingde station on the Beijiang River, in Guangdong province, reached 34.57 meters, 8.57 meters above the danger level.
Summer means the advent of rain and floods in most southern provinces and regions of China. From June 10 to 22, at least a dozen villages in the southern provinces had reported heavy rainfall followed by flooding. Photographs that have gone viral show firefighters and other rescue workers joining hands to help residents' move to safety through neck-deep water.
All this highlights the importance of flood-prevention measures in minimizing losses to life and property. It is important that cities secure the sewage system so that water flows smoothly, instead of forming puddles on the streets. The warning system needs to be strengthened, so that people know when to expect heavy rains and make plans accordingly to avoid going out unless necessary.
In rural areas the addresses of those living in low-lying areas should be registered in advance so that rescuers can reach them easily when needed. The officials could even consider temporarily moving them to safety before calamity strikes.
It is equally important for the authorities to be honest about losses if any. Some 380 people died or went missing during floods in Zhengzhou, capital of Henan province, last July, but the authorities hid 139 deaths to safeguard their reputation. However, the truth came out ultimately and 89 officials were held responsible. That's an important lesson for officials. They should focus on minimizing losses, and not the casualties on paper.