Experts: World needs greater cooperation in post-pandemic era
By Pan Yixuan | chinadaily.com.cn | Updated: 2022-06-24 07:00
The world needs greater mutual trust, global communication and development at a difficult period in the post-pandemic era, said experts who attended the 8th China and Globalization Forum organized by the Center for China and Globalization from June 19-22.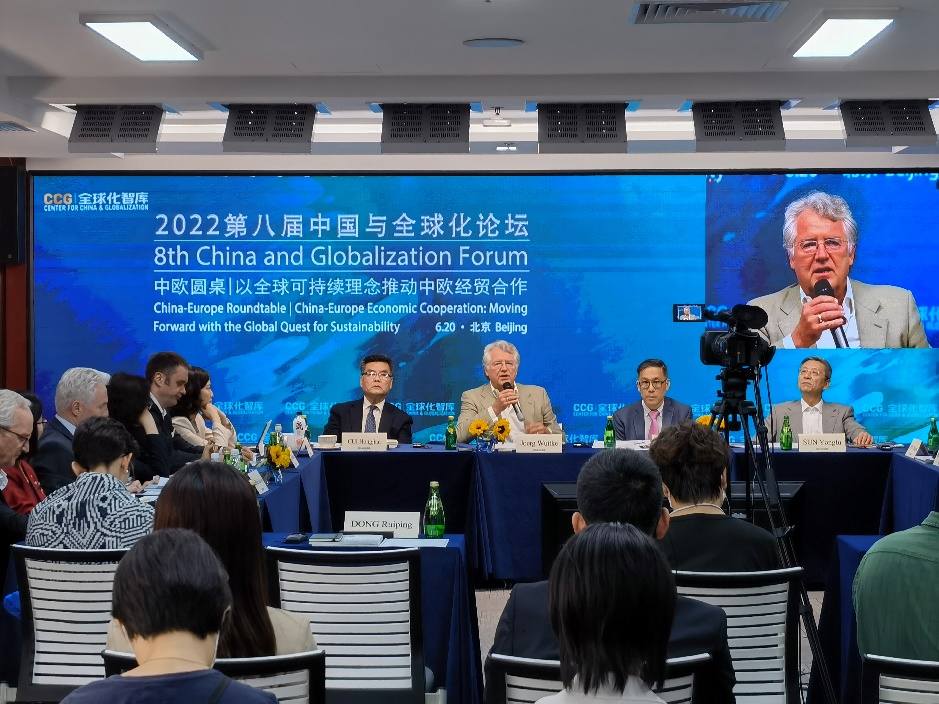 At the China-Europe Roundtable, China-Europe Economic Cooperation: Moving Forward with the Global Quest for Sustainability, participants said that focusing on specific areas such as carbon neutrality and green development can push China-Europe cooperation forward amid the global trend of value-oriented splits.
Despite the trade impact of China's zero-tolerance pandemic control policy, Joerg Wuttke, president of the EU Chamber of Commerce in China, said, "our members clearly say that they're not leaving China, They are considering to put up new investment."
Ibrahim Chowdhury, World Bank senior economist for China, pointed out that China's role in the service sector has great room for growth.
"How could we move forward? The pressing issue is to stop any tendency of moving backward," said Cui Hongjian, CCG non-resident senior fellow and director of the Department of European Studies at the China Institute of International Studies.
Nearly 100 former political leaders, diplomatic envoys to China, representatives of international organizations and scholars attended the forum online and offline and discussed the Sino-US relationship, global economic recovery, China-Europe cooperation, globalization in the new era, etc.