Museums open to a new age
By Zhang Kun in Shanghai | China Daily | Updated: 2022-06-24 07:58

Later this year, the museum will launch a new art space in Qingpu district and hold an exhibition featuring painter Ivy Haldeman from the United States at its main venue on the West Bund.
Yuz Museum was founded by Chinese-Indonesian entrepreneur Budi Tek. An avid collector of contemporary art, Tek founded the Yuz Foundation in 2007 before turning an old airplane hangar on the city's West Bund into a museum in 2014. Tek, who played a leading role in introducing contemporary Asian art to the global stage, died on March 18 following a fight with pancreatic cancer. He was 65.
Long Museum, another private museum on the West Bund, also had exhibitions postponed due to the COVID-19 outbreak.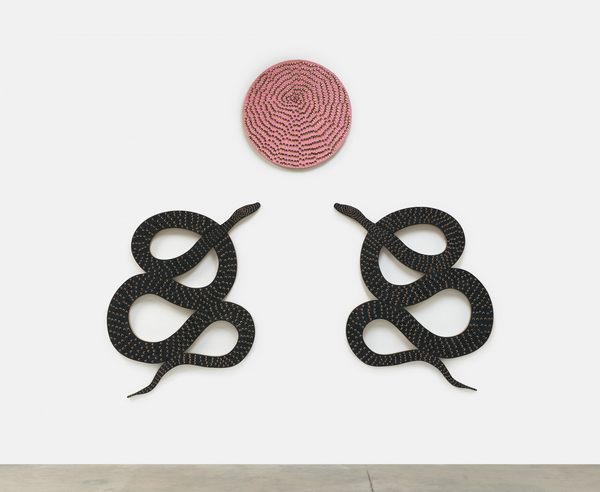 In March, the museum announced three upcoming exhibitions: the retrospective exhibition of Yuan Yunsheng, featuring the artist's creative journey starting from the 1950s, as well as solo exhibitions of Chinese artist Shen Xiaotong and US painter Jennifer Guidi. These exhibitions will open later.
Southern Zhang and Northern Qi, a highly anticipated exhibition that was originally scheduled to take place from April 3 to June 5, will open later this month at Long Museum.
The showcase will feature more than 50 pieces of artwork from two leading 20th century figures of Chinese ink art: Zhang Daqian (1899-1983) and Qi Baishi (1864-1957). Some paintings will be making their first public appearance at the show.
Last November, Shanghai's Tix-Media announced a five-year pact with Uffizi Galleries, one of the oldest and most famous museums in the world. Starting this year, the two will jointly present 10 exhibitions at Bund One Art Museum over the coming five years.