CATL's latest EV battery Qilin packs extra power
By CHENG YU | CHINA DAILY | Updated: 2022-06-24 09:16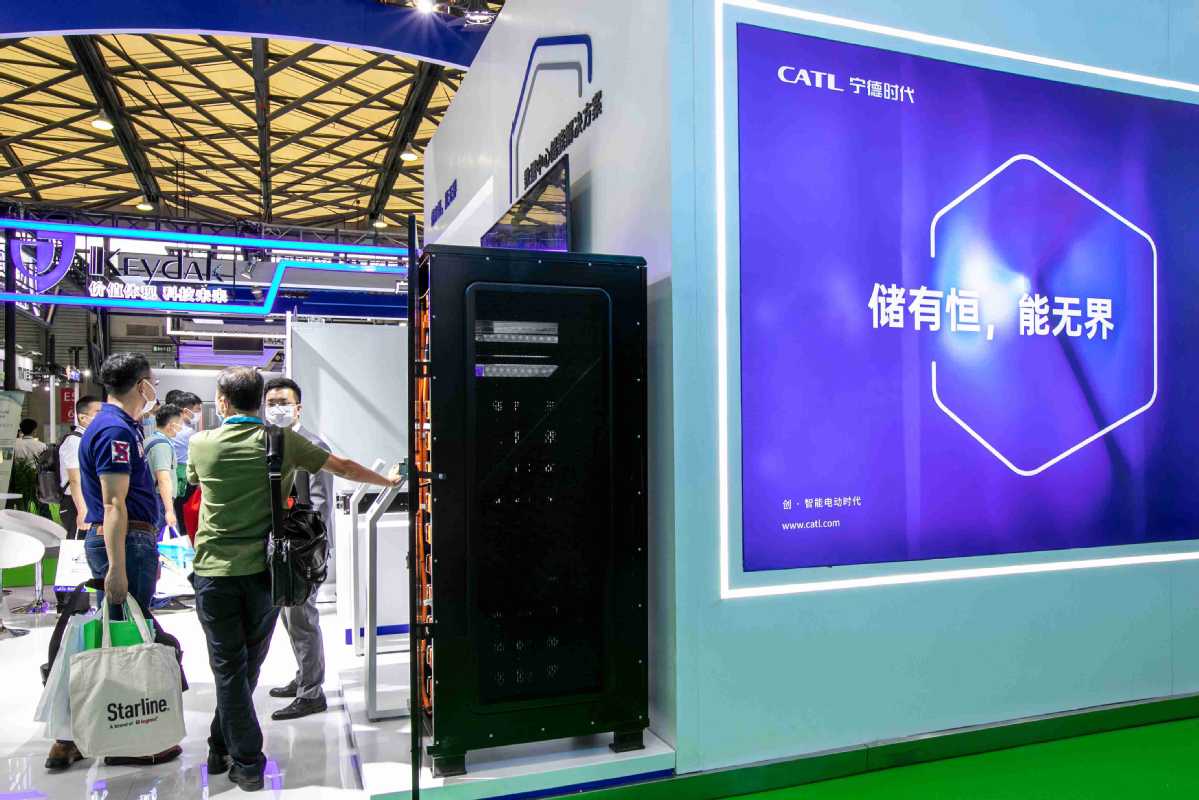 Battery giant Contemporary Amperex Technology Co Ltd on Thursday unveiled its Qilin battery that boasts the highest utilization efficiency in the world.
A company source told China Daily that the Qilin battery will power, among others, the pure electric model of Li Auto.
Another knowledgeable source said CATL clinched a deal with Li Auto for the use of Qilin batteries beginning next year.
For its part, CATL said on Thursday the battery model will be mass-produced from 2023.
CATL confirmed that Li Auto will indeed use Qilin batteries. Li Xiang, CEO of Li Auto, also posted a message-"See you next year!"-in the context of Qilin batteries on social media platform Weibo.
Sized similar to other battery models in its class, such as US electric vehicle giant Tesla's 4680-format cells, Qilin batteries, however, deliver 13 percent more power, CATL claimed.
With a record-breaking volume utilization efficiency of 72 percent, the latest battery is able to deliver a driving range of over 1,000 kilometers, the company said.
Qilin is the latest iteration of CATL's cell-to-pack, or CTP, battery. CTP battery refers to the direct integration of cells into a battery pack, without the modules used in most current pack designs.
Jiang Yifan, investment consultant of Guotai Junan Securities, said: "The technical indicators of the latest Qilin battery are basically 10 to 15 percent higher than the traditional lithium iron phosphate batteries, so there's no doubt it's a big step forward for the battery industry."
On Thursday, the A-share price of CATL soared 5.91 percent to 536.97 yuan ($80.06) on the Shenzhen Stock Exchange, after CATL privately placed 109.76 million shares at 410 yuan apiece, raising 45 billion yuan.
The Ningde, Fujian-province-based company told China Daily it has also supplied EV batteries to South Korea's Kia Corp. This marks the first time Kia will use CATL's EV batteries in its vehicles sold in South Korea.
So far, for EVs sold in South Korea, Kia and Hyundai Motor have been using batteries made by two South Korean firms, LG Energy Solution Ltd and SK On, a subsidiary of SK Innovation Co Ltd. Together with Samsung SDI Co Ltd, the three command more than a quarter of the global EV battery market, SNE Research said.
"CATL is clearly looking to speed up its expansion with an eye on growing its global market share. The company is also planning for an anticipated boom in NEV sales in the coming years," said Wang Jing, a research supervisor for high-end manufacturing at Shanghai Chaos Investment Group Co Ltd.
Qilin refers to a mythical beast that embodies the virtues of Chinese civilization and symbolizes good luck and prosperity.