A brush with history
Share - WeChat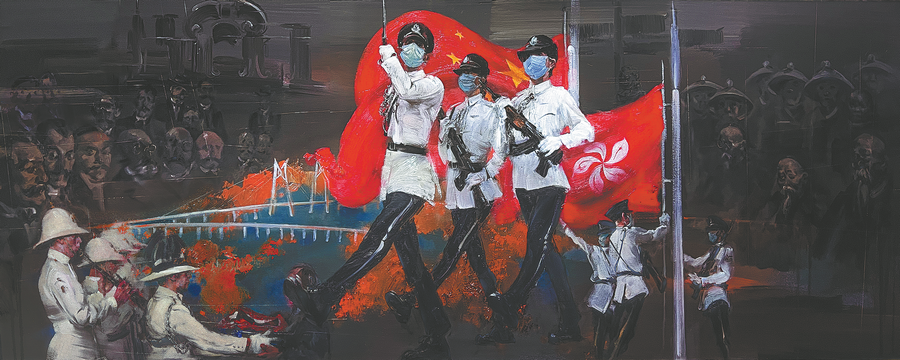 The Lion Rock mountain, located between Kowloon and the New Territories, stands not only as one of the most famous scenic spots in Hong Kong. It has also become a spiritual symbol representing the unremitting efforts of ordinary Hong Kong residents to live a better life.
This attribution owes thanks to Below the Lion Rock, a TV show which began broadcasting in the 1970s, and which, over five seasons, depicted the lives of people in Hong Kong. Its eponymous theme song has profound resonance among listeners and is recognized as a classic piece of 20th-century Hong Kong pop music.
The Lion Rock spirit keeps inspiring generations of Hong Kong people, and has also deeply touched those outside, such as Cui Xiaodong, an ink artist and director of the Yan Huang Art Museum in Beijing.
"The grand scene and celebrations of Hong Kong's return to the motherland in 1997 are still vivid in my mind," he says.