A brush with history
Share - WeChat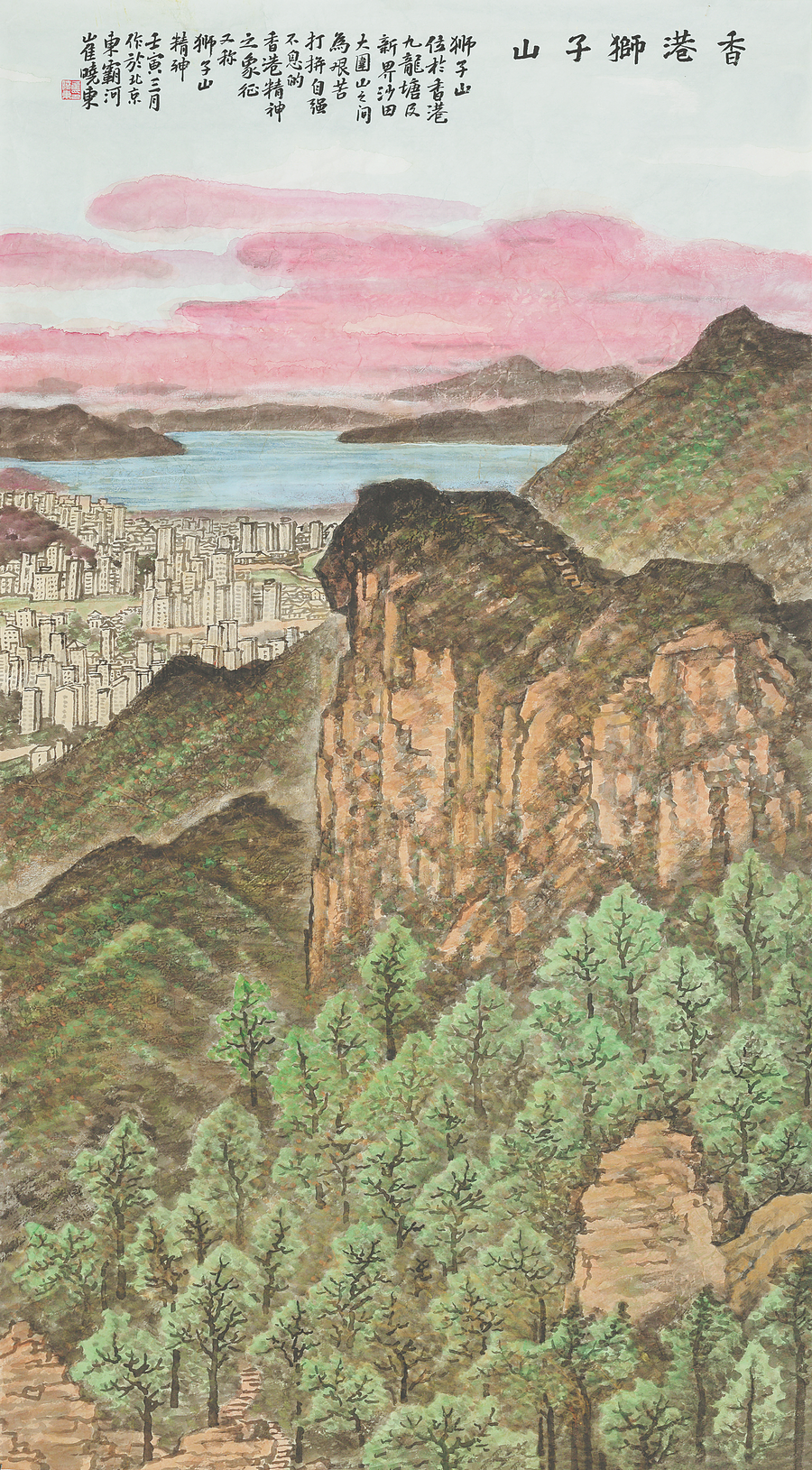 Cui created Lion Rock in Hong Kong, a colored ink painting in the mountain-and-water style of classic Chinese painting. It is now on show at Greater Bay Area in the Eyes of Artists, an exhibition marking the 25th anniversary of the Hong Kong Special Administrative Region. It is being held at the National Museum of China through to Saturday.
In his painting, made earlier this year, Cui depicts the cliffs of the Lion Rock, surrounded by blooming trees and overlooking the city's skyscrapers, as the rosy morning glows in the far sky to add romanticism to the composition.
"The mountain stands like a giant, embodying the industrious and unyielding spirit which has pulled people in Hong Kong together through hard times," Cui says.
"It is a recollection of the youth and vigor of a generation of people in Hong Kong who strove to make the city what it is today. The mountain and the strength it represents are still treasures to the city today, and will remain so in the future."