Africa treating monkeypox outbreak as emergency
By Otiato Opali in Nairobi, Kenya | chinadaily.com.cn | Updated: 2022-07-04 19:55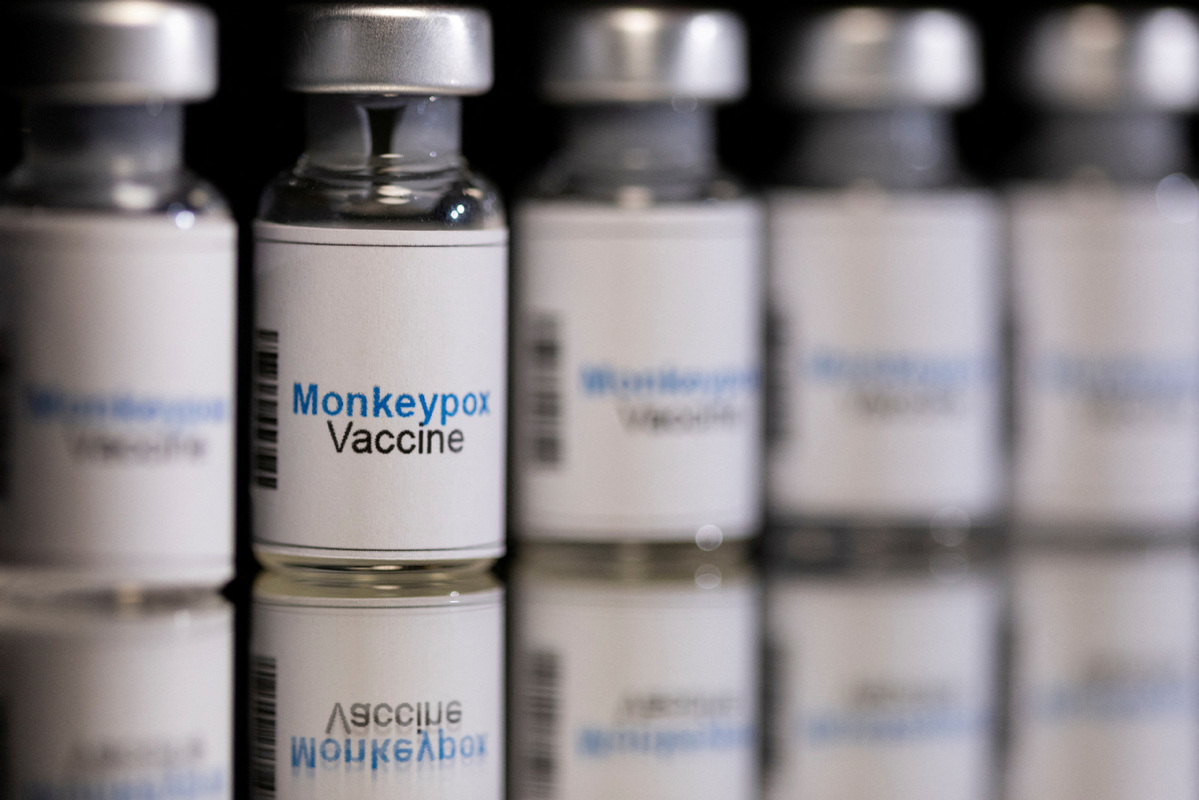 African health authorities have said they are treating the expanding monkeypox outbreak as an emergency, calling on rich countries to share limited supplies of vaccines to avoid the equity problems seen during the COVID-19 pandemic.
In its latest communication on the virus late last week, the WHO regional office for Africa said the cumulative number of suspected monkeypox cases in Africa since the start of the year is 1,821, with 109 of these confirmed cases in nine countries.
"While we are seeing cases in Ghana, South Africa and Morocco for the first time, the biggest burden is in the Democratic Republic of the Congo and Nigeria, which together account for 92 percent of all suspected cases. The DRC accounts for the majority of these cases, both suspected and confirmed," WHO Regional Director for Africa Matshidiso Moeti said on Friday.
According to her, five of the 13 African countries that have reported cases of monkeypox, either confirmed or suspected, have also recorded a total of 73 associated deaths. She added the spread of cases beyond the six African countries where monkeypox has previously been recorded is of concern.
"According to the latest available information, it appears the two cases in South Africa for example are not linked to any history of travel. This is a concern because South Africa is geographically distant from countries with a history of monkeypox transmission," Moeti said.
The Africa Centers for Disease Control and Prevention says it has continued to monitor the situation on the continent and globally, while supporting African Union member states in their efforts to strengthen surveillance systems in-country and across borders.
"The tools required to contain this expanding outbreak include diagnostics, vaccines and therapeutics, all of which are currently not easily accessible to AU member states. The technical and financial resources required to effectively respond to monkeypox in Africa are not yet optimally mobilized. Monkeypox remains a public health emergency in affected African countries and is a high-risk pathogen for other neighbouring countries," Africa CDC said in a statement released on Thursday.
The Africa CDC laboratory division carried out training for 20 AU member states on monkeypox virus diagnostics in Nigeria between June 28 and 30. The regional health body will also distribute more than 3,600 test kits to AU member states to support surveillance and detection in both endemic and non-endemic countries.
In its statement, WHO noted similar to the scramble last year for COVID-19 vaccines, countries with supplies of vaccines for monkeypox are not yet sharing them with Africa.
"We do not have any donations that have been offered to poorer countries. We know those countries that have some stocks, they are mainly reserving them for their own populations," said Fiona Braka, head of the WHO emergency response team in Africa.
Moeti said given the limited availability of vaccines in Africa, WHO recommends targeted vaccination for those who have been exposed, or who are at high risk, rather than mass vaccination.
"We are in discussions with vaccine manufacturers and with countries with vaccine stocks on how to best collaborate to share both knowledge and these resources. We would like to see the global spotlight on monkeypox act as a catalyst to beat this disease once and for all in Africa," Moeti said.