Bringing floorball to the grassroots
Share - WeChat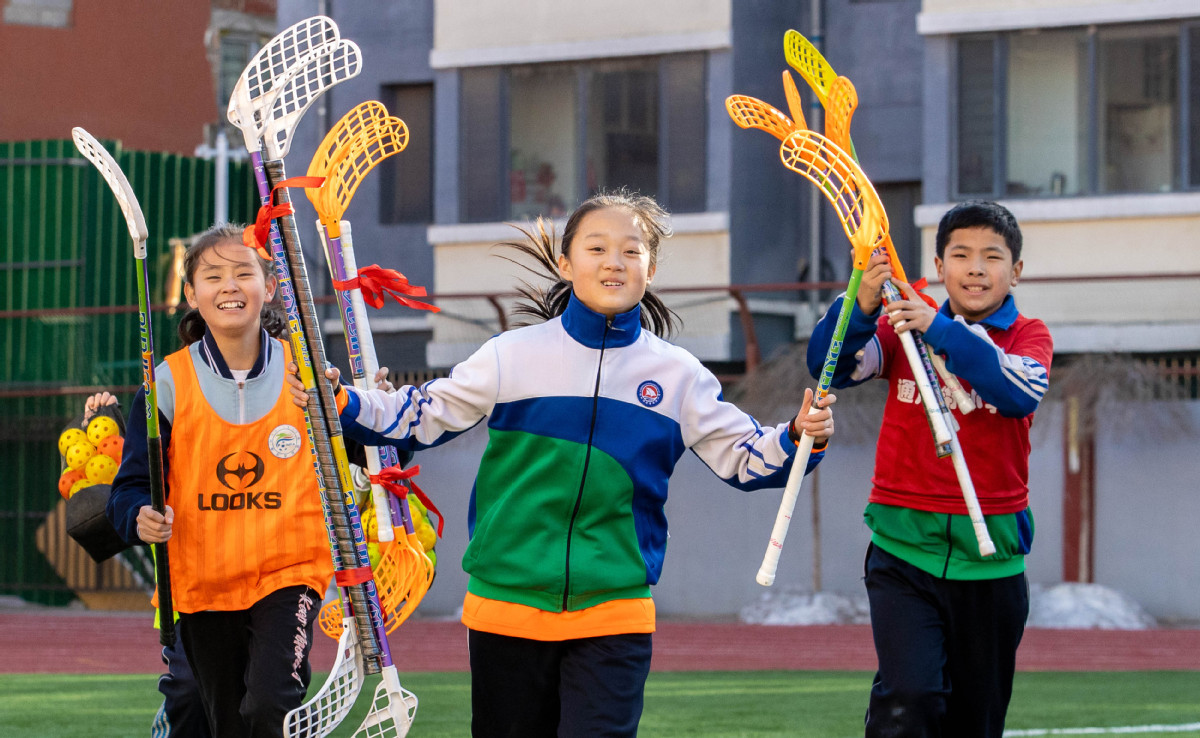 Growing interest
Ding said it was a big challenge to persuade the students to play floorball, since almost no one at the school knew anything about the sport.
To attract more children, she held an introductory ceremony on the playground, and the school's soccer team was invited to try the unfamiliar sport in a friendly game.
The welcome floorball received from the students was far beyond her expectations. She recalled that as they were changing out of their soccer kits, the team members said, "Teacher Ding, can we give up soccer training and keep playing floorball in the future?"
As photos of the match spread via various class chat groups, more than 30 students from various grades expressed an interest in the sport. At the end of last year, they became the school's first batch of floorball players, training for 45 minutes three times every week.
"Every time we finish floorball training, I feel so relaxed and happy," Bian Rui, a 10-year-old player at the school, said.
"I really enjoy playing because it requires us to cooperate with teammates and run fast and flexibly. I would like to become a real floorball player in the future."
Ding said she always tells the children to be passionate during games. "You have to be energetic and fight to win as long as you are standing on the field," she said. "That's the spirit of the sport."
However, since the beginning of the year, training has been suspended as a result of a local outbreak of COVID-19. Two other things were suspended as well: Ding's plan to officially form a school team, and her retirement.
"I have to stay here until the school is equipped with two more qualified floorball coaches who can take my current job," she said.
"Although I am already 55, I feel so young when playing alongside the children, as though I am 45 or even 35. I don't feel tired at all when I'm doing the thing I love."