Bringing floorball to the grassroots
Share - WeChat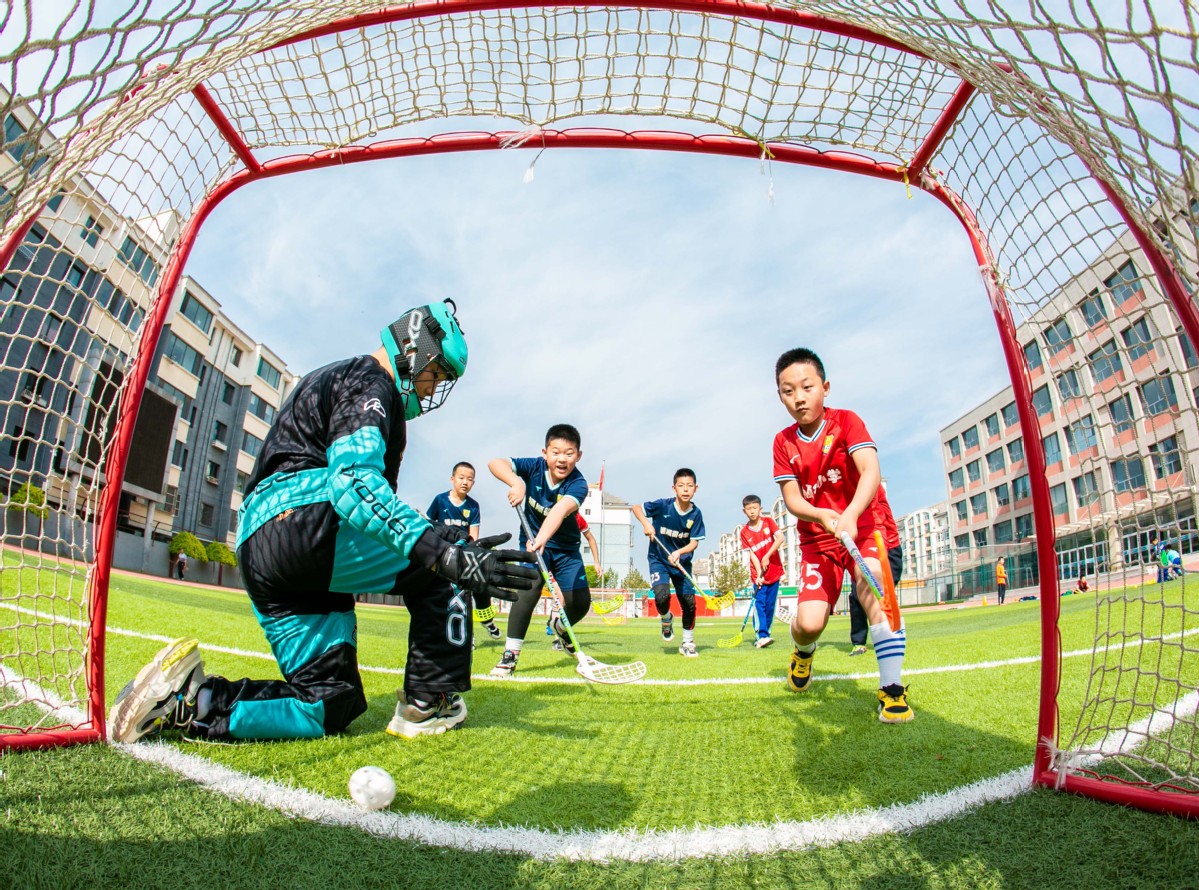 Future moves
Starting this autumn, students from grades 2 to 5 at the primary school will have at least one floorball class among their four PE sessions every week to involve more of them in the sport.
Meanwhile, Yuquan has expanded the list of pilot platforms to more than 30 middle and primary schools, thereby making the sport accessible to more than 40,000 students.
To meet the growing demand for qualified coaches, the regional field hockey association has trained its 140 teachers in two batches to the required standard for floorball.
Ding said that nowadays a growing number of parents are willing to let their children play the sport.
"Enjoyment is precious, and not everyone can get it," the veteran teacher said. "The physical and mental joy will provide a lifetime's wealth."