Sinovac begins trials on Omicron vaccine booster in HK
By Liu Zhihua | chinadaily.com.cn | Updated: 2022-07-05 14:42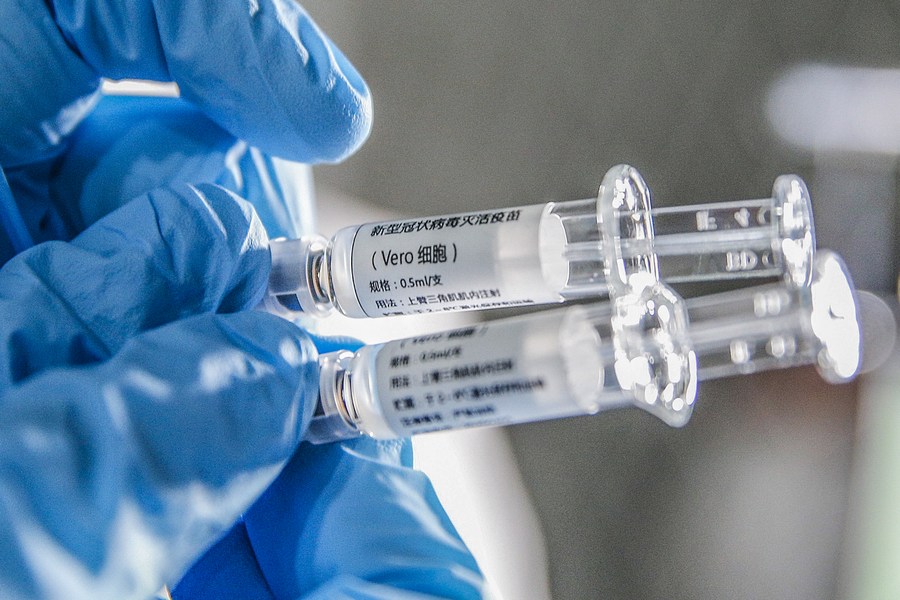 Chinese vaccine producer Sinovac Biotech officially kicked off a clinical trial in Hong Kong on Monday to assess the safety and immunogenicity of its Omicron-specific COVID-19 inactivated vaccine which will be used as a booster shot in healthy adults.
The trial program plans to recruit around 300 or more healthy volunteers who are above the age of 18 and who have already been inoculated with two or three shots of either inactivated or mRNA COVID-19 vaccine.
This study is being led by a research team from the University of Hong Kong Clinical Trials Centre in collaboration with Gleneagles Hospital Hong Kong.
Sinovac obtained a sample of the Omicron variant in early December last year to further the research and development of its Omicron-specific inactivated COVID-19 vaccine.
Preclinical studies have showed the vaccine is safe and effective on animals, the company said.