Chinese conglomerate Sinobo Group taps metaverse
By Ma Si | chinadaily.com.cn | Updated: 2022-07-07 14:00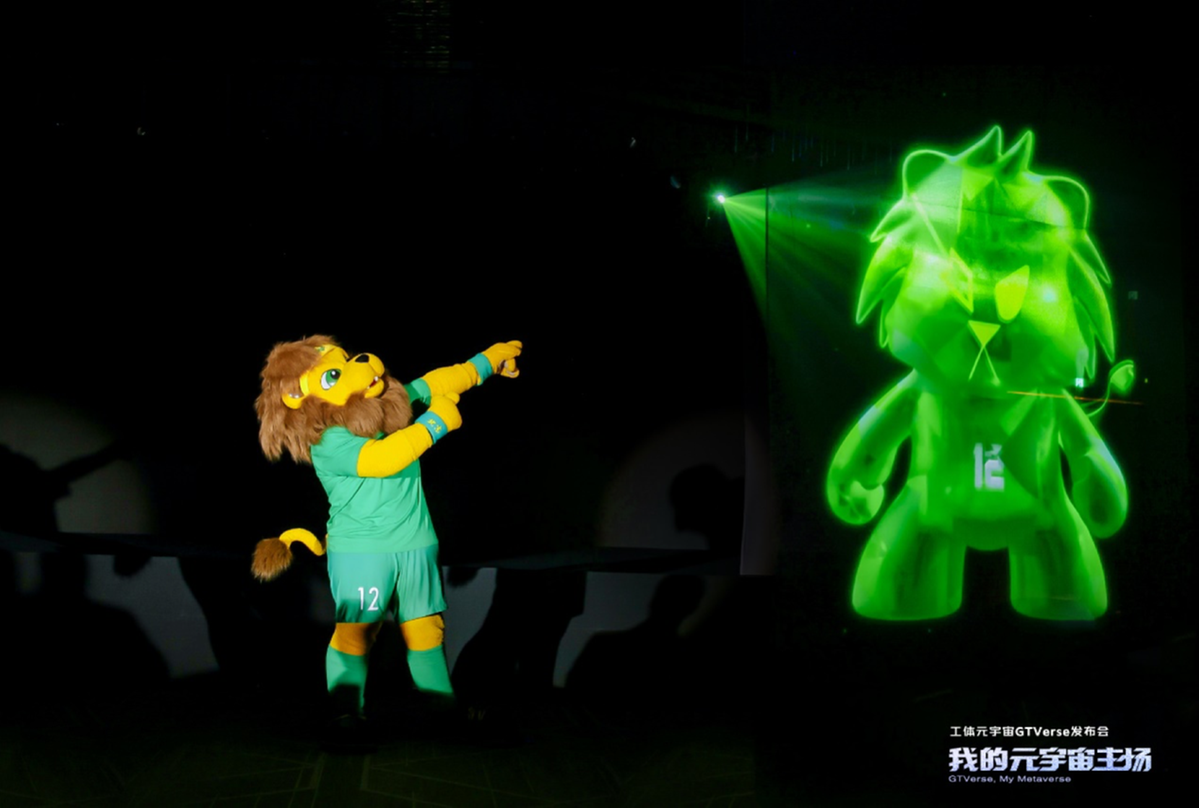 Sinobo Group, a Chinese conglomerate whose business spans sports, entertainment, commerce and technology, unveiled its metaverse platform on Wednesday, as the Beijing-based company steps up push to explore the application of cutting-edge digital technologies to support real economy.
The platform, known as Gongti Metaverse, or GTVerse, is partly designed to target the passenger flow in the area around Gongti, or Beijing Workers' Stadium, and the fans of Beijing Guo'an Football Club. It will allow fans to have an immersive, 360-degree watching experience of the soccer games, concerts and e-sports competitions even if they are not present at the Beijing Workers' Stadium.
By leveraging technologies such as 5G private network, cloud, big data, virtual reality and augmented reality, the platform is constructed and operated by Sinobo, which owns Beijing Guo'an Football Club, and its ecological partners, such as industrial institutions and partners.
Zhou Jinhui, chairman of Sinobo Group, said "Metaverse is not only a concept. The difference between GTVerse and other metaverse projects is that it is based on the brick-and-mortar Beijing Workers' Stadium."
"Sinobo is honored to be able to invest in the construction and operation of the new Beijing Workers' Stadium. We will spare no effort to renovate the stadium into Beijing's city landmark, cultural and sports icon and vitality center," Zhou said.
At the launch event, Ge Qi, vice-president of Sinobo Group, founder and chief architect of GTVerse, released the white paper and prototype of GTVerse.
GTVerse will break the limitations of physical space, and it will be able to hold digital concerts and e-sports competitions with millions of audiences, and enable the thriving development of physical space and digital space, Ge said.
Sinobo Group also unveiled a GTVerse Innovation Joint Lab in collaboration with China Mobile, Tencent, Beijing University of Posts and Telecommunications, CloudMinds, Qualcomm and other companies.