Expert: US, Chinese universities can both lead, collaborate
By LIA ZHU in San Francisco | China Daily Global | Updated: 2022-07-08 10:14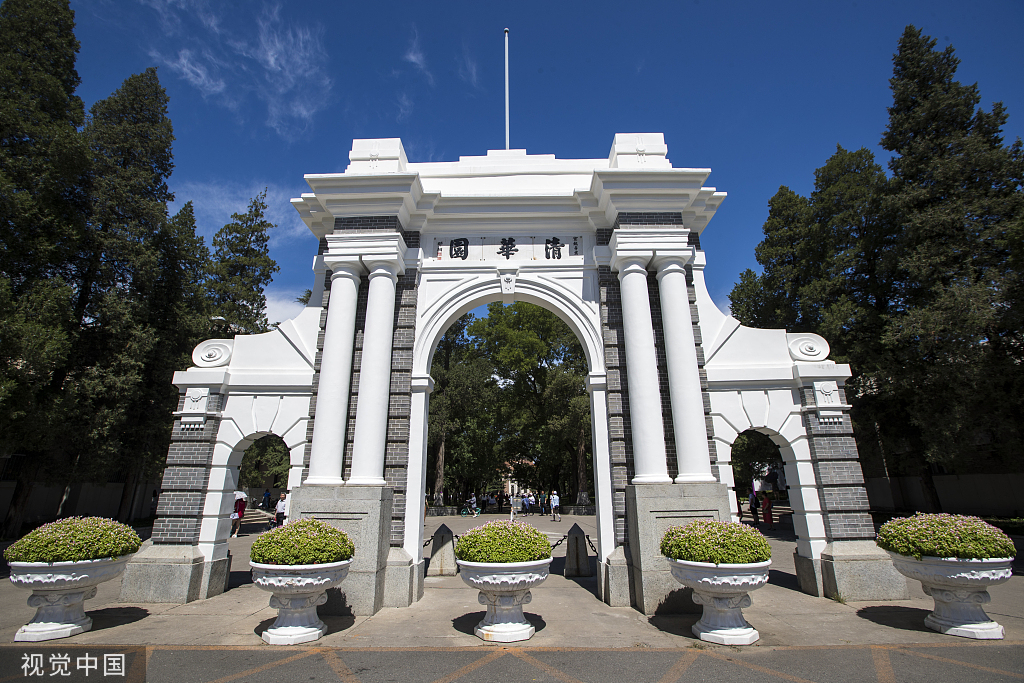 The growth of Chinese universities has raised concerns in the US over competition between the two countries, but an expert said they can both lead in the world and should collaborate to help solve common issues.
"The US-China relations broadly conceived today is coloring our academic relations in a very unhappy way," said William Kirby, a professor of China studies at Harvard University, when discussing his new book Empires of Ideas: Creating the Modern University from Germany to America to China at a recent webinar hosted by Stanford University.
He said what worries him about the US and China is the belief that one or the other has to dominate.
"Can Chinese universities lead in the 21st century? Absolutely. But they cannot lead alone. They have grown up as part of an international system of higher education, and that's the system they want to grow in and compete in at the end of the day to lead but not alone," said Kirby.
He used the cover of his book as an example. It is a photo of a building of China's Nanjing University, which was built in 1919 and designed by an American architect working in China, who was enthralled with Chinese architectural style. Such traditional buildings designed by foreign architects also can be found at Peking and Tsinghua universities.
"The intellectual foundations of every major Chinese university are international in origin. It is being part of learning from, learning with, and in the future, ideally, surpassing the great universities of Europe and North America," said Kirby.
There's no country that is more obsessed with world-class university and has viewed that as a marker of excellence and progress than China, particularly over the last 20 years, he said.
He also dismissed the notion that Chinese universities will lead in engineering but will be weak in liberal arts education.
"We visited almost every major Chinese university that was experimenting with a liberal arts program or a general education program," said Kirby. "There isn't a leading Chinese university today that believes that a purely technical education is sufficient to prepare their students to be leaders of the future.
"It certainly could be sufficient to prepare people to be expert in the best generation of engineering education, but that's not what they aspire to," he continued.
Kirby visited ShanghaiTech University right before the COVID-19 pandemic. He said he was struck at the investment by the university in the humanities, in literature, philosophy, and the social sciences.
In contrast, Kirby said he saw "the great tragedy at the moment of American public universities", which is the disinvesting in public higher education.
For instance, the University of California, Berkeley, which he called "the flagship of the greatest system of public higher education in the world", has suffered "a dramatic decline" in public funding in California, one of the richest US states.
Currently, 44 out of 50 American states are disinvesting in public higher education, according to Kirby. "It was this investment in public higher education that has made the biggest difference for American higher education over the last century," he added.
"The University of Michigan gains no more than 10 percent of its income today from the state, and the University of California, Berkeley, gets just a bit more than that, but it had been once almost entirely funded by the state," said Kirby.
If that trend continues, public universities in the US surely will decline, he added.
"The Americans are at the moment more than a little bit paranoid by their loss of prestige in the world, by the sense that we're no longer leaders," said Kirby. "We're very fearful of our own sense of vulnerability.
"It's precisely at moments like this when political relations are so fraught that universities can find ways of working together on areas to solve common problems and issues," he said.
There are extraordinary areas of collaboration in universities, he said. At Duke and Harvard universities, for instance, 90 percent of the faculty members want to do research in China and with Chinese colleagues, according to Kirby.
"They're in school of public health, in school of education. They're in every different area that you can think of in the natural social sciences and humanities, but not necessarily in China's studies," he said.