ASEAN key role seen to boost food security
By PRIME SARMIENTO in Hong Kong | China Daily | Updated: 2022-07-19 09:42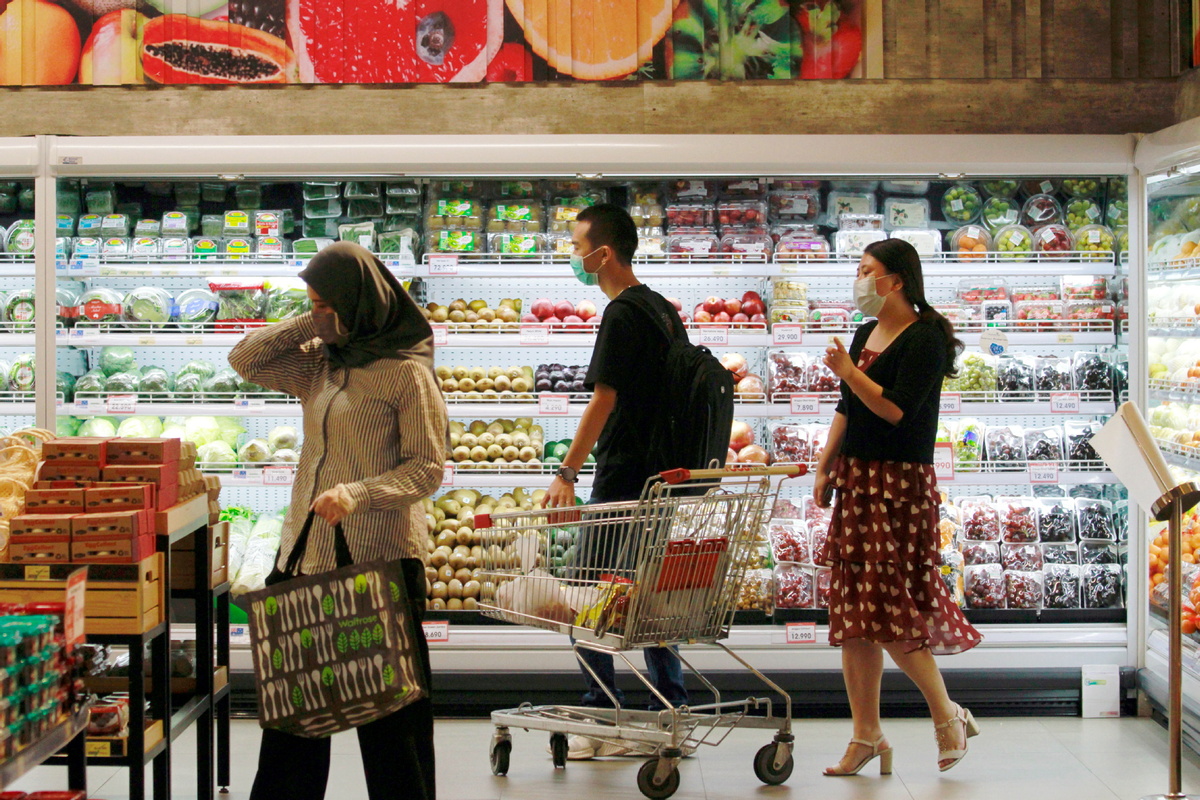 G20 member Indonesia particularly well placed to contribute, experts say
Indonesia can lead efforts by the ASEAN grouping to bolster global food security as supply chain disruptions threaten the flow of vital commodities and send prices higher, analysts said.
Indonesia's role is significant not only for the region but also for the world's developing economies, they said.
Their comments come as Southeast Asia's biggest country attracts added attention with its presidency of the Group of 20 nations this year.
"Indonesia is perfectly positioned to talk about (the food security) issue as a representative of developing countries in the G20," said Radityo Dharmaputra, a lecturer in the Department of International Relations at Airlangga University in Indonesia.
Indonesia is the only member of the Association of Southeast Asian Nations in the G20, an intergovernmental forum of the world's 20 largest economies.
A two-day meeting of G20 finance ministers ended on Saturday with a consensus reached on cooperation in tackling the global food security crisis. Indonesian Finance Minister Sri Mulyani Indrawati said the ministers believe the food crisis "needs a serious intervention", and that they agreed to "facilitate the food supplies from the production sector to other countries in need".
But more than a giving voice to developing economies, Dharmaputra said, the G20 with its focus on food security has also highlighted a problem affecting Indonesia. The world's fourth-most populous nation is also among the world's biggest importers of wheat. The Ukraine-Russia conflict has limited the supplies of the grain in the global market.
William Chen Wei Ning, the Michael Fam Endowed Chair professor and director of Food Science and Technology Program at Nanyang Technological University in Singapore, said the sanctions imposed during the Russia-Ukraine crisis have not only disrupted global food supplies but have also hampered the global transport of fuel, fertilizer and animal feed.
"We can't just look at the food supply chain disruption as the only challenge. There's (also the disruption in) energy supply," Chen said. He said that Indonesia, with its presidency of G20 this year, can use its influence "to build better coordination among ASEAN countries".
Chen said regional coordination is important because most farmers in Southeast Asia are smallholders tending individual plots. The 10 member states of ASEAN can harness their resources to boost production and reduce import dependency in the region, he said.
He said that Singapore, for example, can develop a simple technology that can reduce reliance on imported chemical fertilizer without farmers sacrificing productivity. Efforts to develop alternative sources of livestock feed could curb the amount of feed grain and fishmeal imports.
Chen cited a Singapore startup that is farming black soldier flies to create alternative protein sources for animal feed.
Higher prices
Global food prices have been climbing for months as the conflict in Eastern Europe weighs on food supplies. The Food Price Index of the United Nations' Food and Agricultural Organization averaged 154.2 points in June, a jump of 23.1 percent from its value a year ago. The Cereal Price Index averaged 166.3 points, 27.6 percent higher than the June 2021 value. The move was driven mainly by higher wheat prices. The Meat Price Index hit a record 124.7 points last month following a sharp rise in poultry meat prices.
Indonesian Foreign Minister Retno Marsudi, who chaired the G20 foreign ministers' meeting earlier this month, said all participants were concerned about the soaring prices of food and energy, and issues related to their accessibility, affordability and sustainability will continue to affect global recovery.