Afghanistan's Bamiyan makes tourism comeback, gradually
China Daily Global | Updated: 2022-07-20 10:13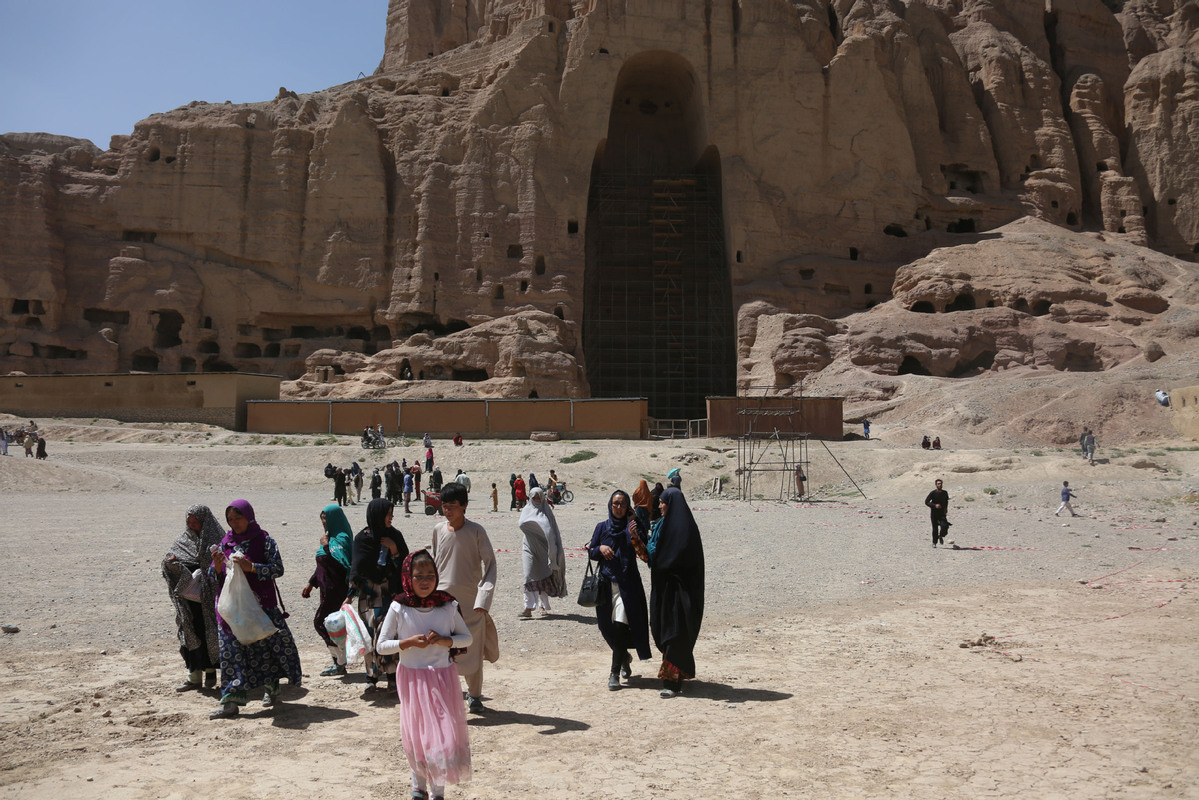 BAMIYAN, Afghanistan-Once a popular travel destination, Afghanistan's central Bamiyan Province has been gradually recovering from the country's civil war and is once again attracting sightseers worldwide. Now, the challenge is to provide enough hotel rooms for them.
"More than 60,000 tourists have visited Bamiyan over the past three months. In recent days the number of visitors is on the rise as up to 600 tourists visit the giant Buddhas' area every day," said Mawlawi Saifurahman Mohammadi, provincial head of information and culture, referring to the massive statutes for which the province was renowned.
Mohammadi said the number of daily visitors to Bamiyan crossed the 1,000th mark during the three-day Eid al-Adha holiday that ended on July 10.
Bamiyan Province, boasting pleasant weather, beautiful landscape, the Band-e-Amir Lakes, historical sites and, above all, the site of the giant Buddha statues, has been doing its best to reclaim its reputation as a tourist destination as peace returns.
But there are few hotels and guesthouses for the visitors making the trip to Bamiyan.
Abdul Shah, who visited Bamiyan last week, said that many tourists were forced to sleep in their cars or in the open air due to the shortage of accommodation.
The 23-year-old ventured there with her fiance from the northern Afghan city of Mazar-i-Sharif.
She said the poor facilities for visitors could be a problem for developing the province's tourism industry.
However, Sayed Ismael, an official at the Band-e-Amir National Park, said tourism is booming.
"About 40,000 tourists have visited the Band-e-Amir Lakes since Eid al-Fitr, which began in early May, and every day we have thousands of guests here," he said.
Another visitor to Band-e-Amir, Sayed Milad, also expressed his happiness with his journey in the province, especially the swimming experience.
"I really enjoy the fresh water and fresh air here," he said.
A traveler surnamed Zahra from Kabul said: "I really love the green and friendly atmosphere in a peaceful environment while visiting many natural landscapes and historical monuments."
Xinhua